Related Content
Edit a policy's group data limit in the AccessMyLAN web portal
1.     Hover over "Data Control" near the top of the page.
2.     Click on Group Plans in the drop-down menu.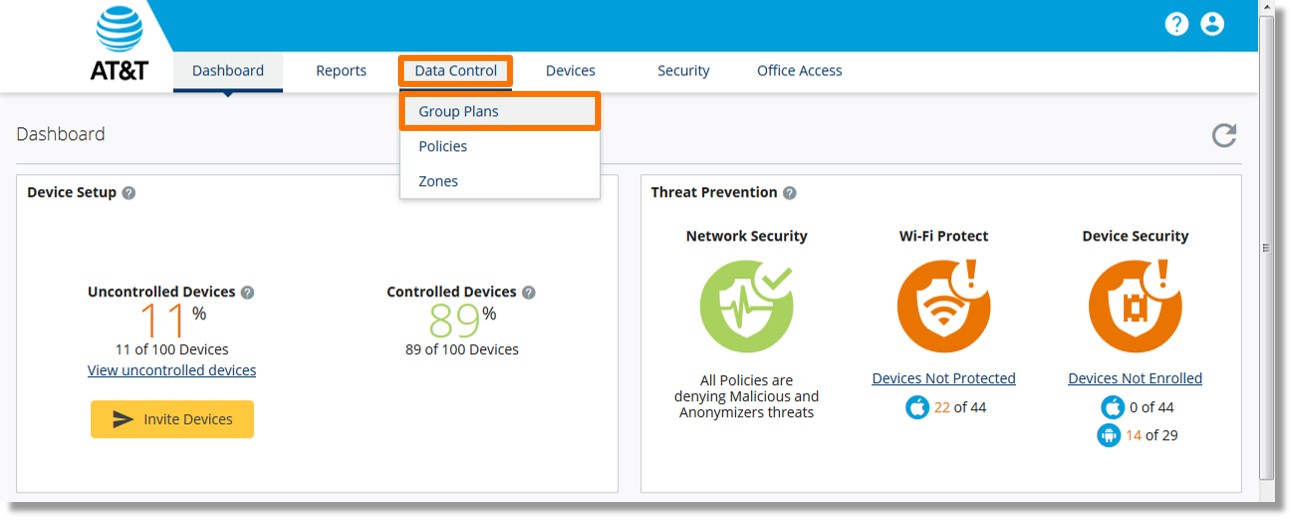 3.     From the Data Control screen, click the Configured box under either the "Domestic" or "Rest of the World" column, to the right of the group you would like to edit.
Note: If the data controls are not configured, the box displays as "Create Group Plan & Add Policy".
4.     Click on the "Advanced Options" box.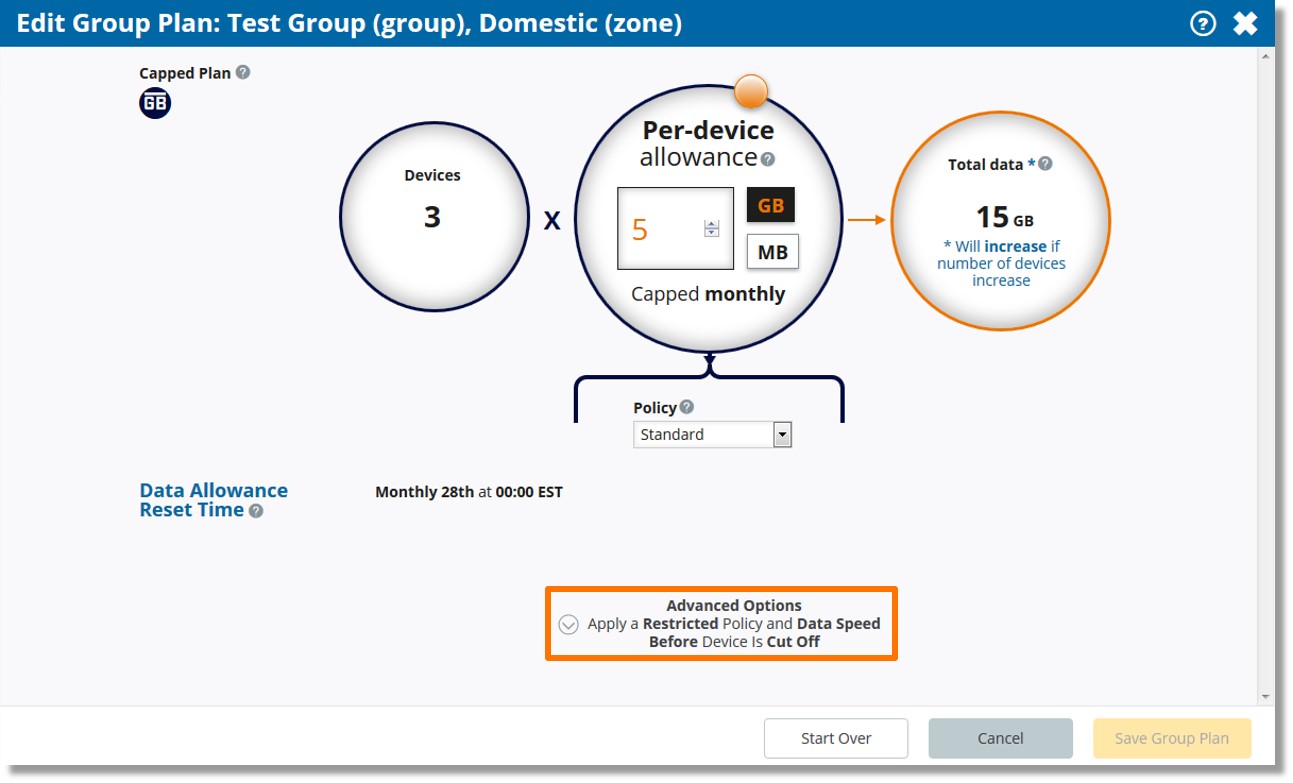 5.     Click the checkbox to the left of "Group Allowance".
6.     Click and slide the Drag button to set the maximum amount of data before it is restricted.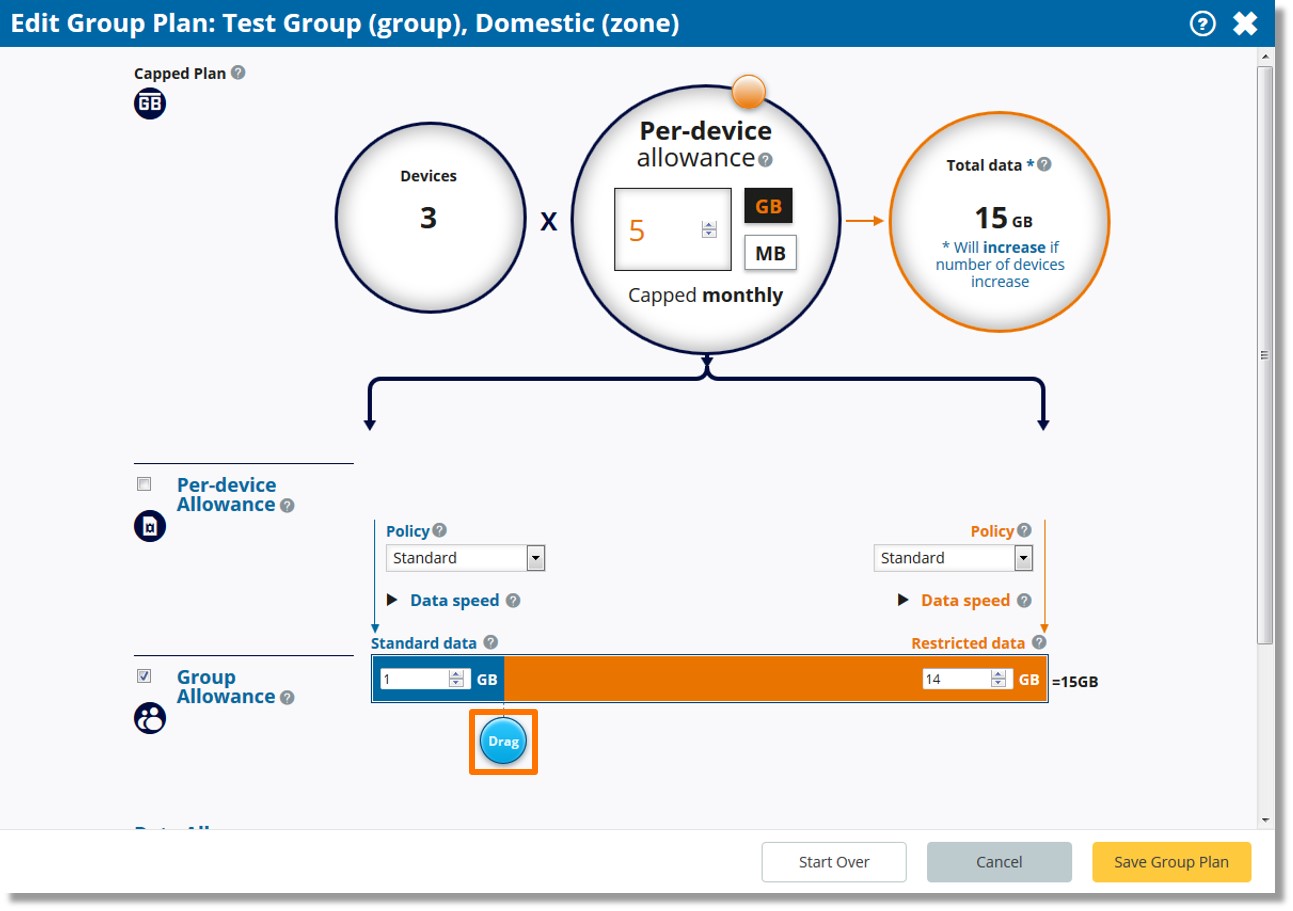 7.     Click the Save Data Plan button.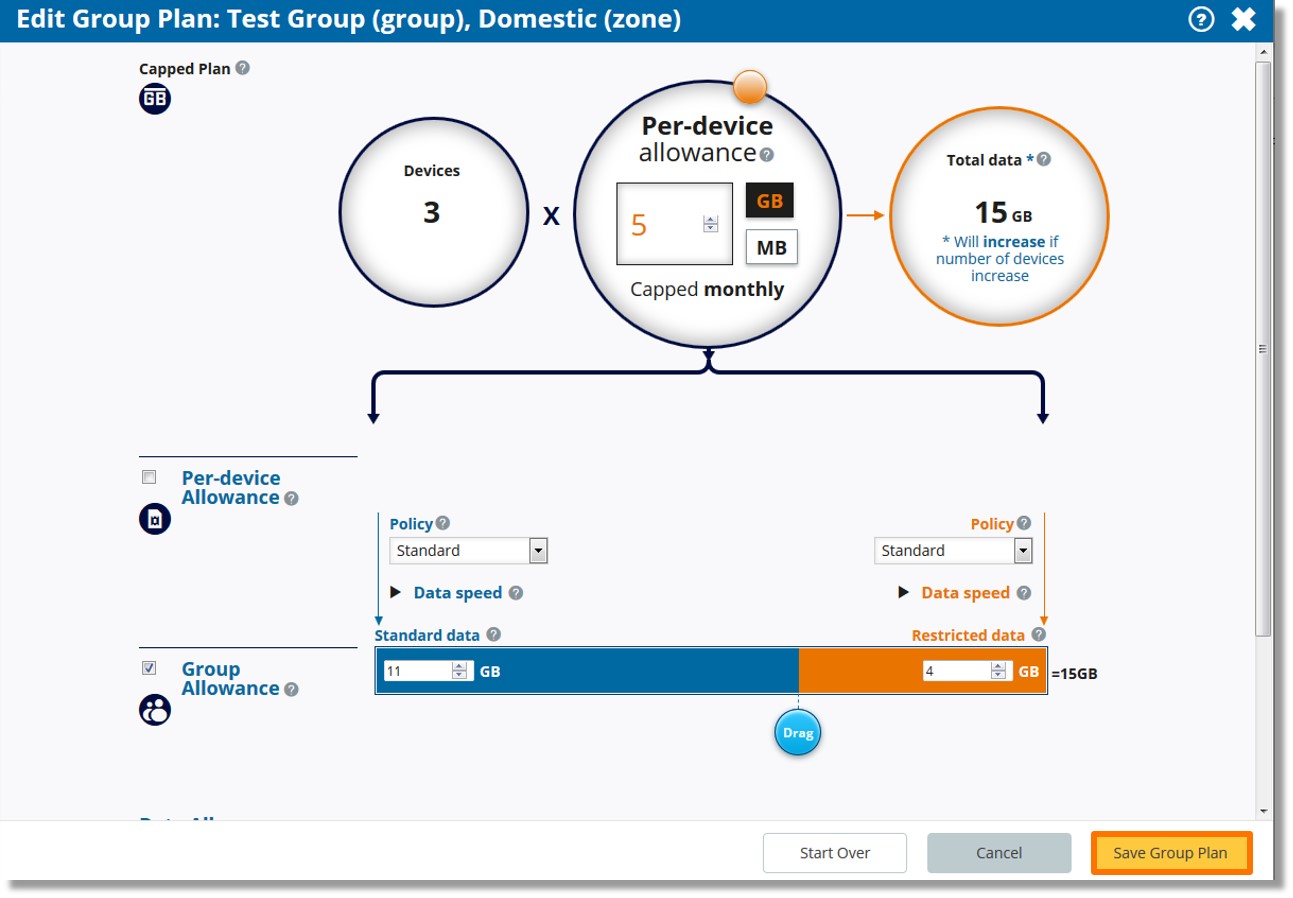 ---