Related Content
Cancel an SMS device invitation in the AccessMyLAN web portal
1.     Hover over "Devices" on the near the top of the page.
2.     Click on Device Overview in the drop-down menu.

3.     Scroll down the list of the desired device.
Note: If the list defaults to card view, click the list icon

 at the top right side of the device list.

4.     Click the pencil icon

 to the left of the device.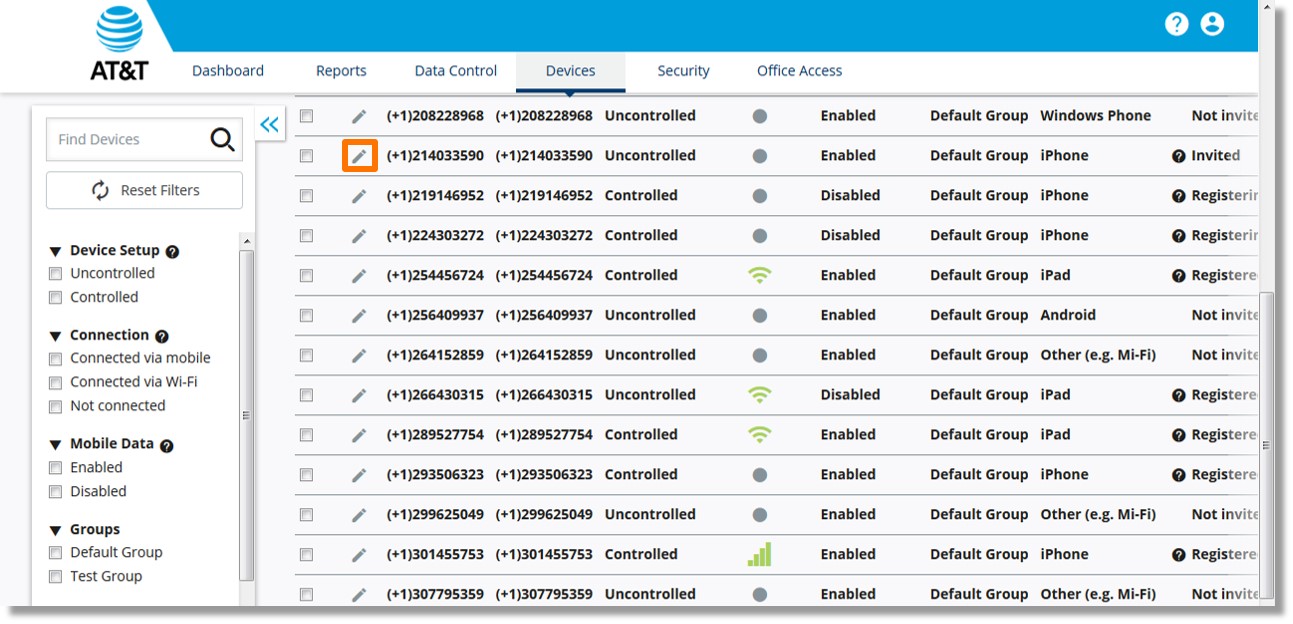 5.     Click the Cancel Invitation button.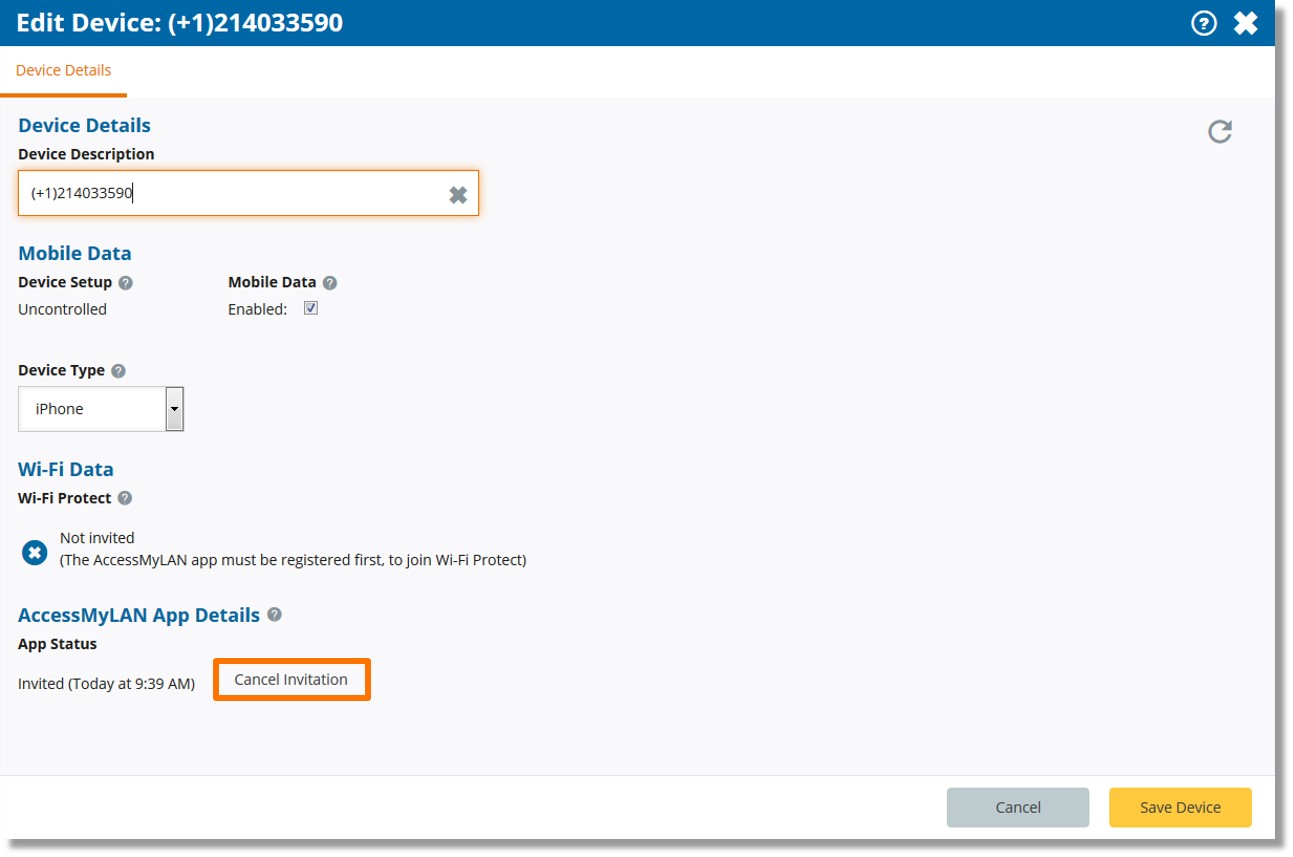 ---