Related Content
Remove users from an existing group in the AccessMyLAN web portal
1.     Hover over "Devices" near the top of the page.
2.     Click the Groups link in the drop-down menu.
3.     Click on the desired group.
4.     Click Remove to the right of the users you would like to remove.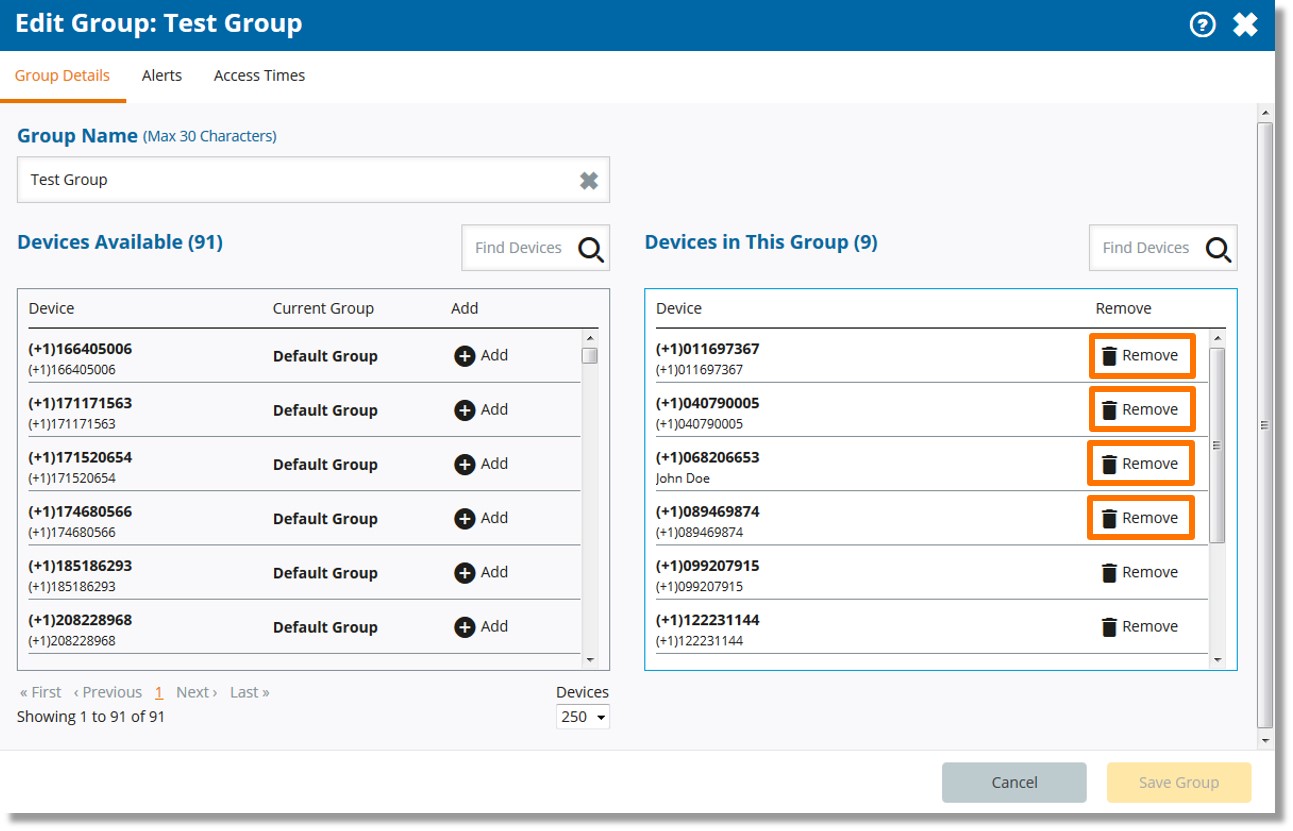 5.     Click the Save Group button.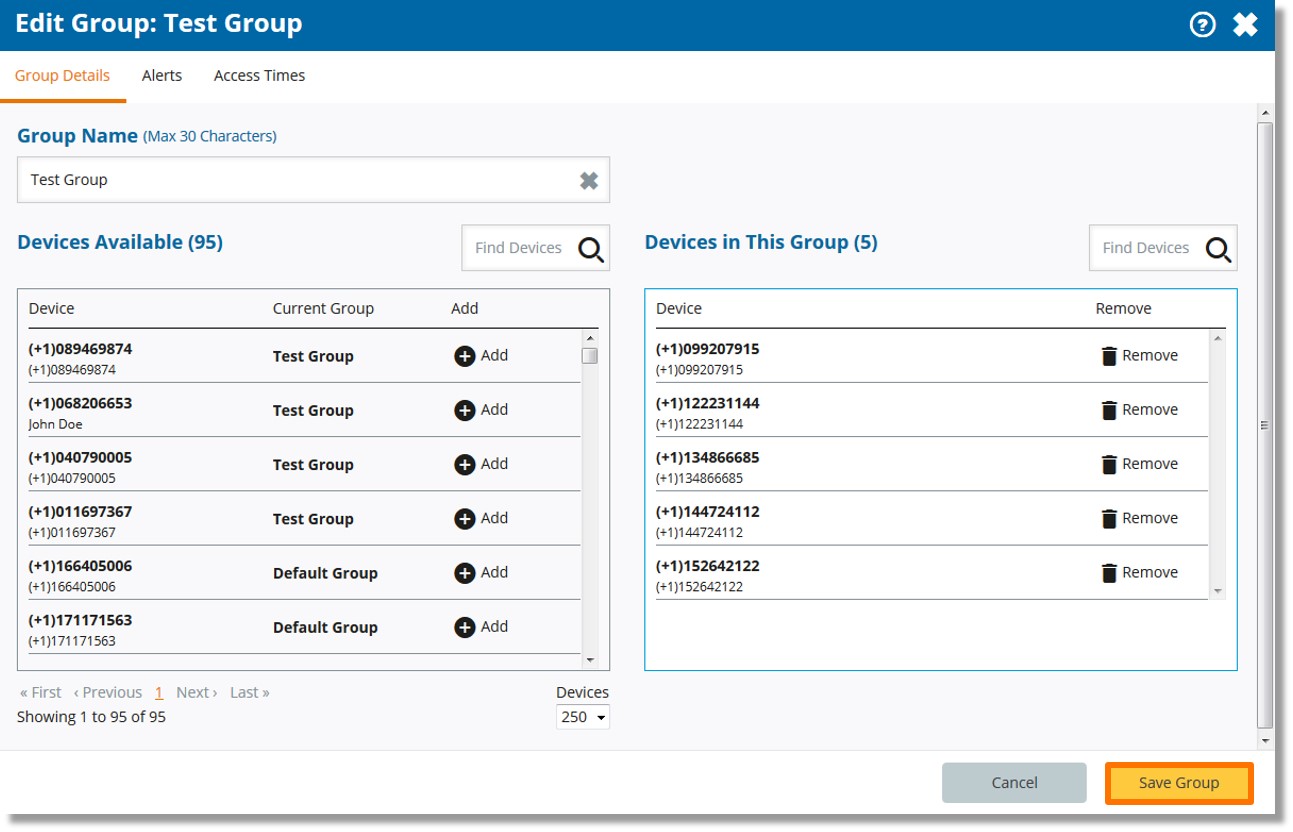 6.     The new user count displays.

---