Related Content
Send a message to a device in AccessMyLAN
1.     Hover over Devices near the top of the page.
2.     Click on Message Devices in the drop-down menu.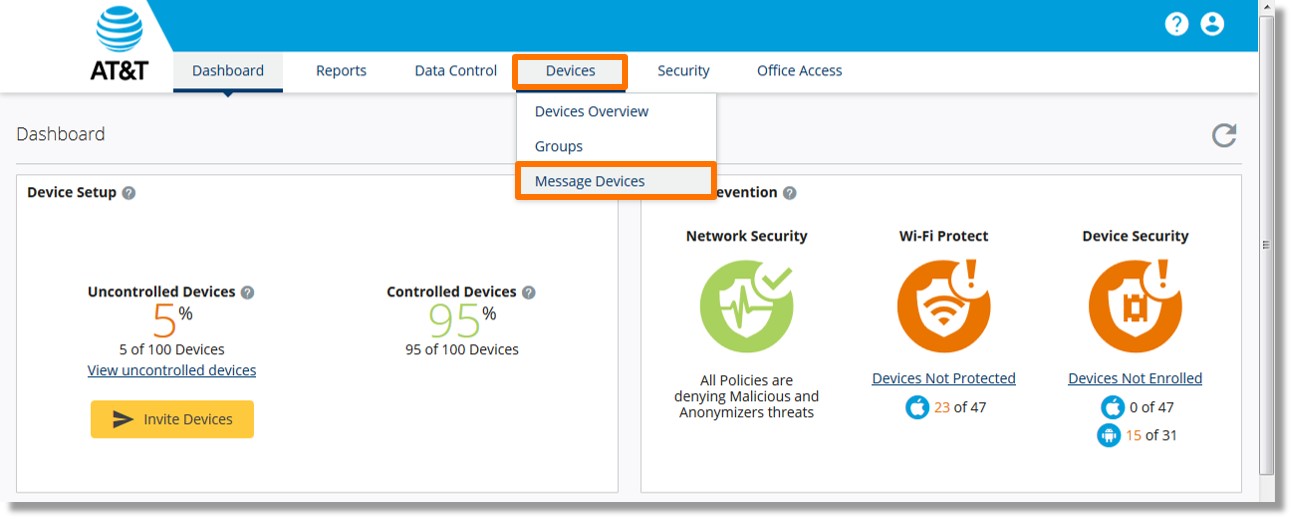 3.     Click the radio button to the left of the desired device listed in the column on the left side of the page.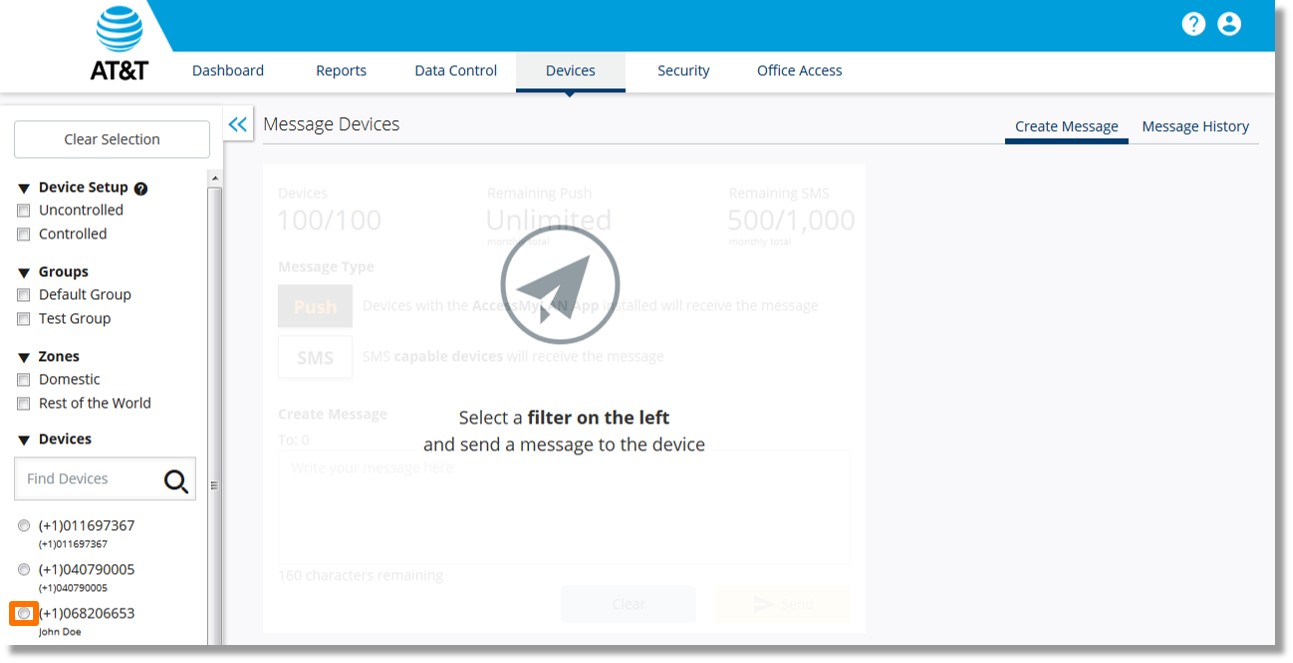 4.     Click either the Push or SMS button.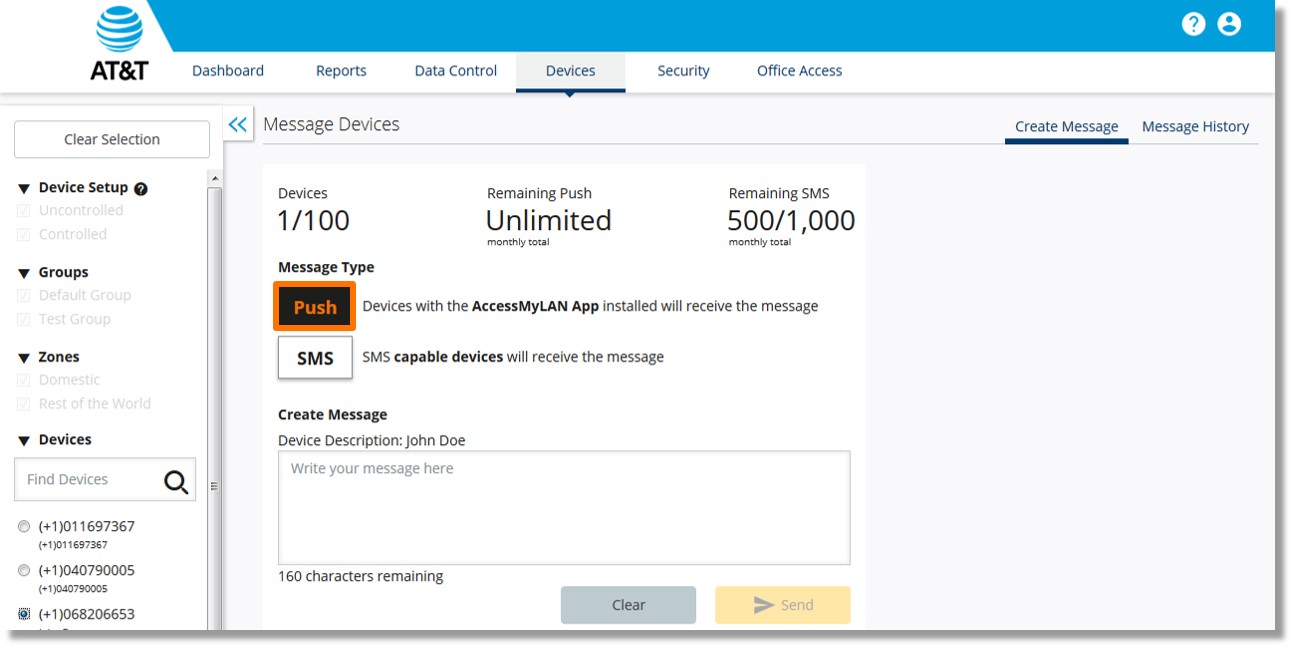 5.     Click in the field labeled "Write your message here", and enter your message.
Note: The number of SMS messages you can send is limited to a fixed monthly amount. Push notifications are unlimited.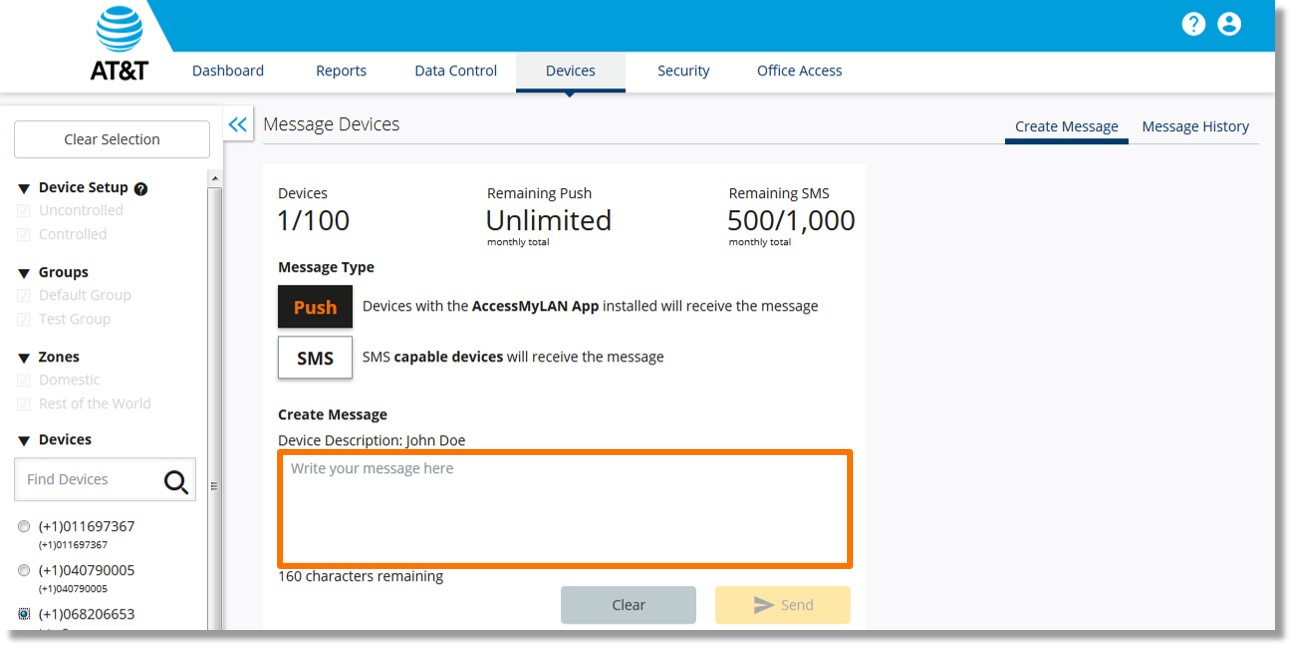 6.     Click the Send button.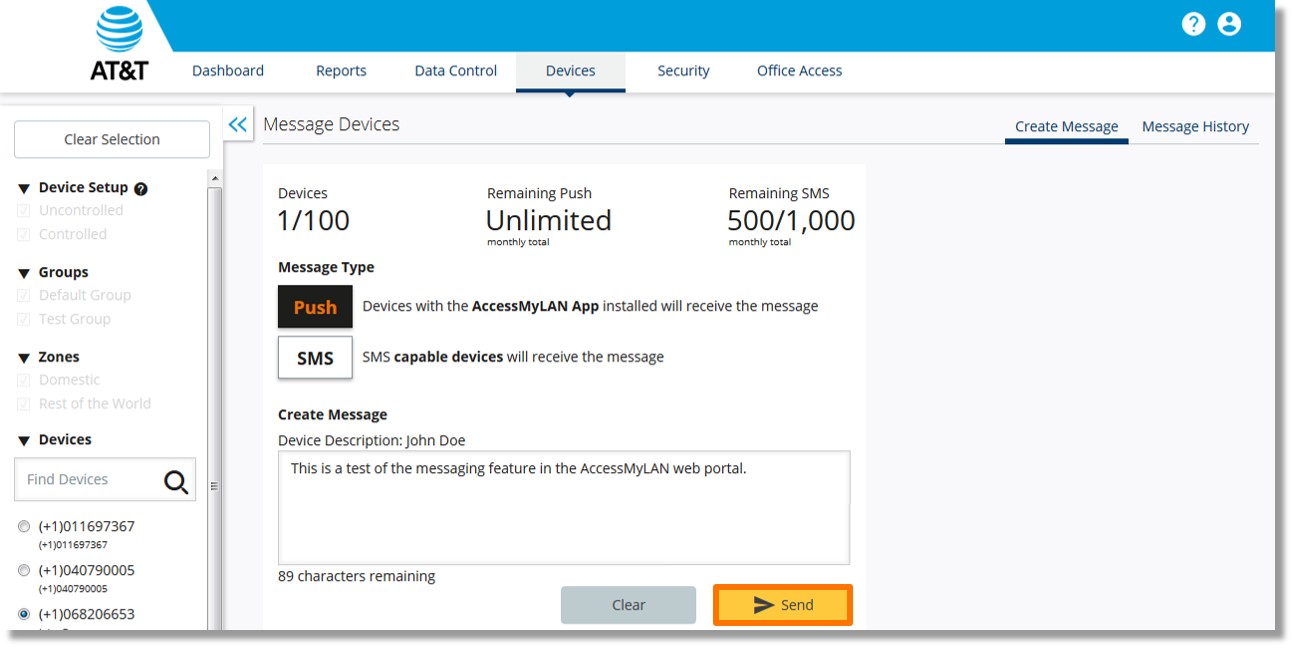 ---