Related Content
Lock an iOS device in the AccessMyLAN web portal
1.     Hover over "Device" near the top of the homepage.
2.     Click on Devices Overview in the drop-down menu.

3.     Click the pencil icon

 to the left of the desired device.
Note: If the device list defaults to card view click the list icon

.

4.     Click the Device Security link.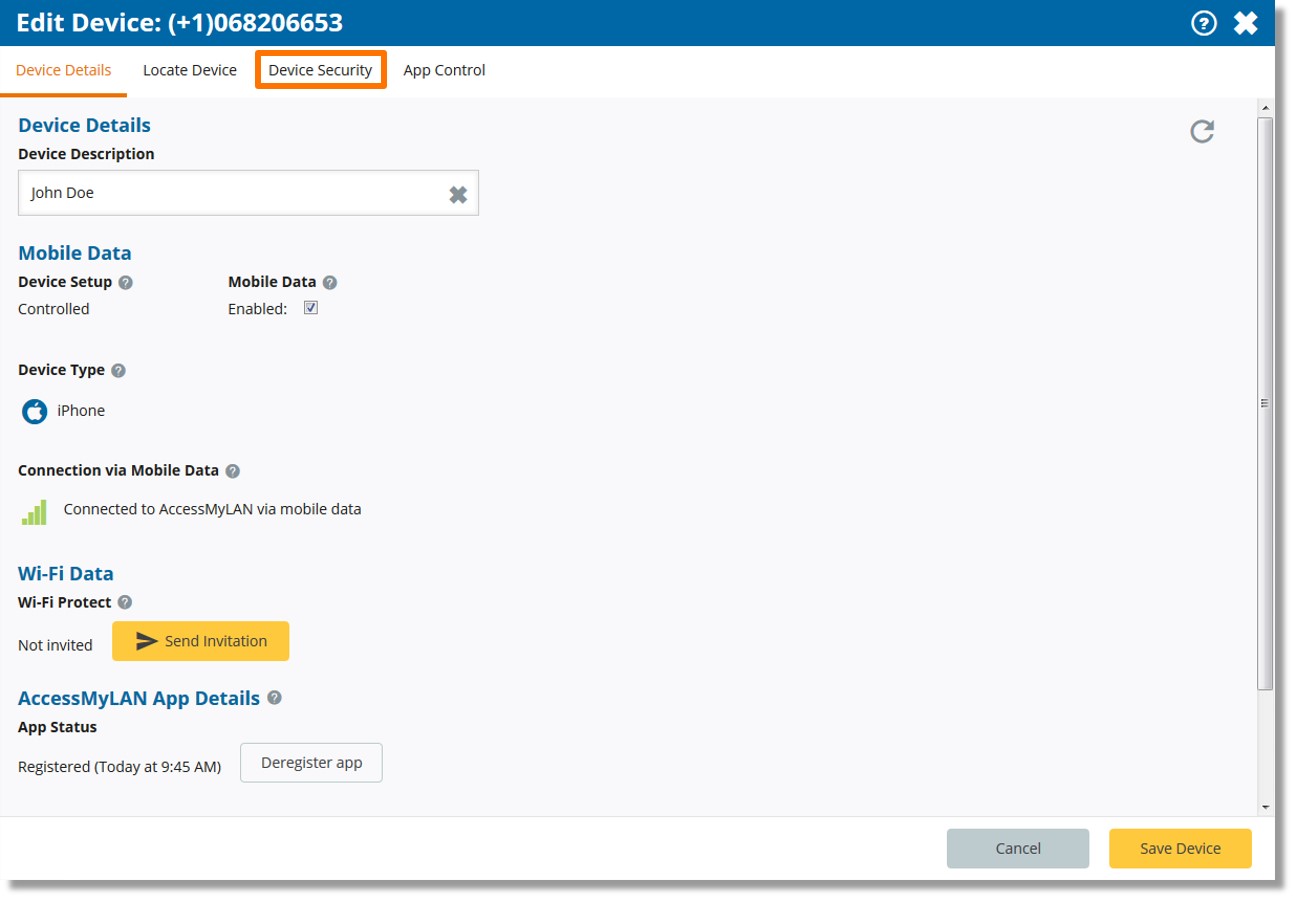 5.     Click Send Command to the right of "Lock Device:".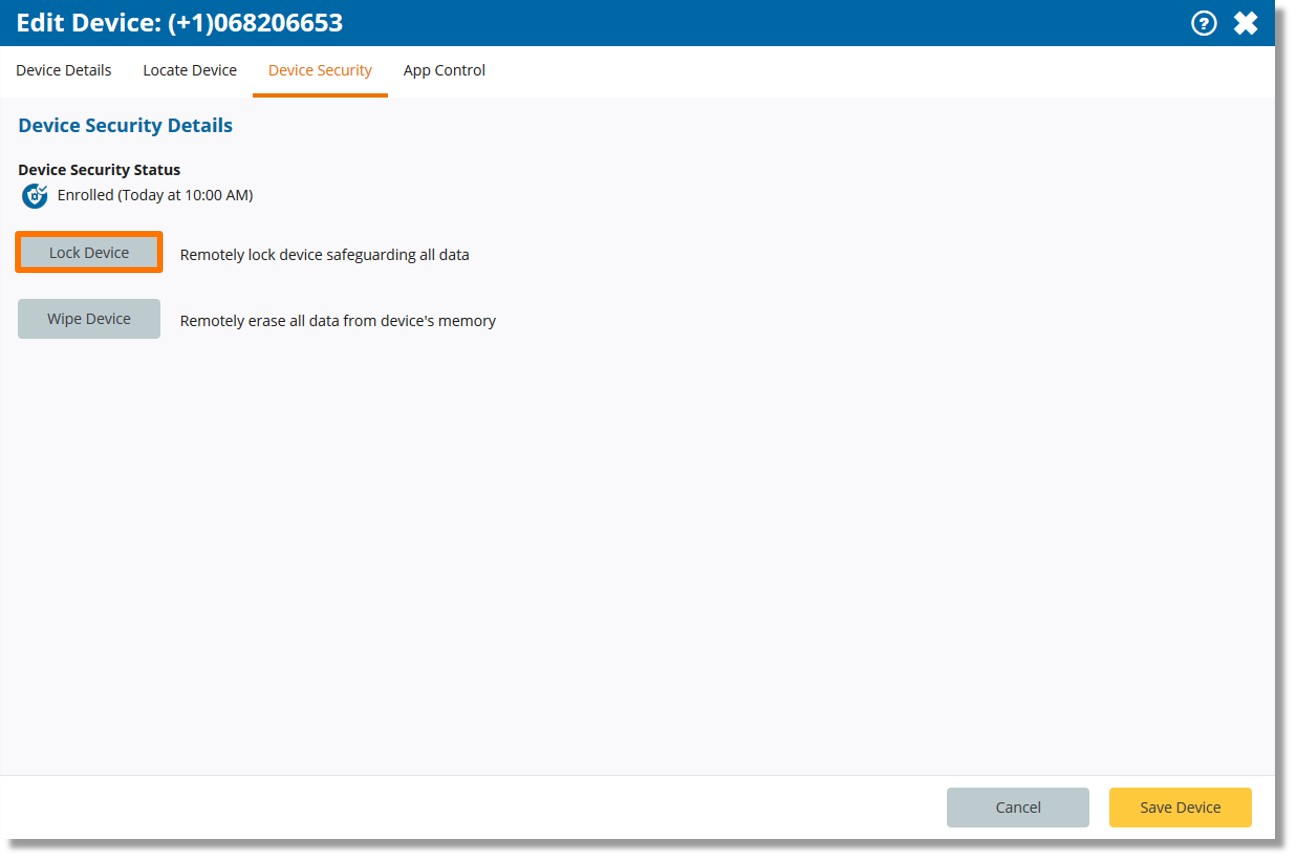 ---