Related Content
Create a policy in the AccessMyLAN web portal
1.     Hover over "Data Control" near the top of the page.
2.     Click the Policies link in the drop-down menu.

3.     Click the plus symbol 

at the right side of the page.

4.     Click in the field under "Policy Name", and enter a name for the new policy.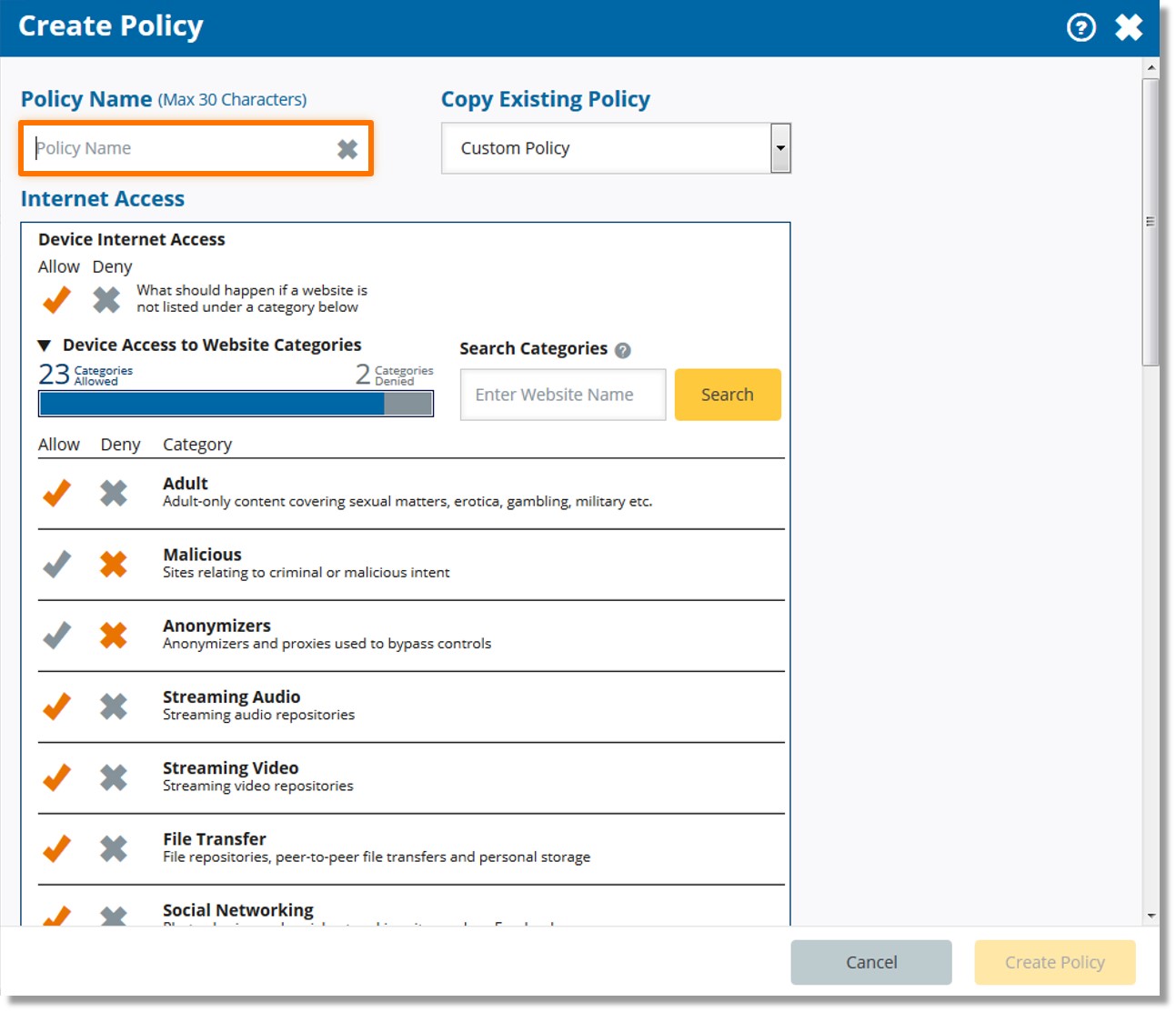 5.     Click the drop-down arrow under "Copy Existing Policy", and select the desired policy preset.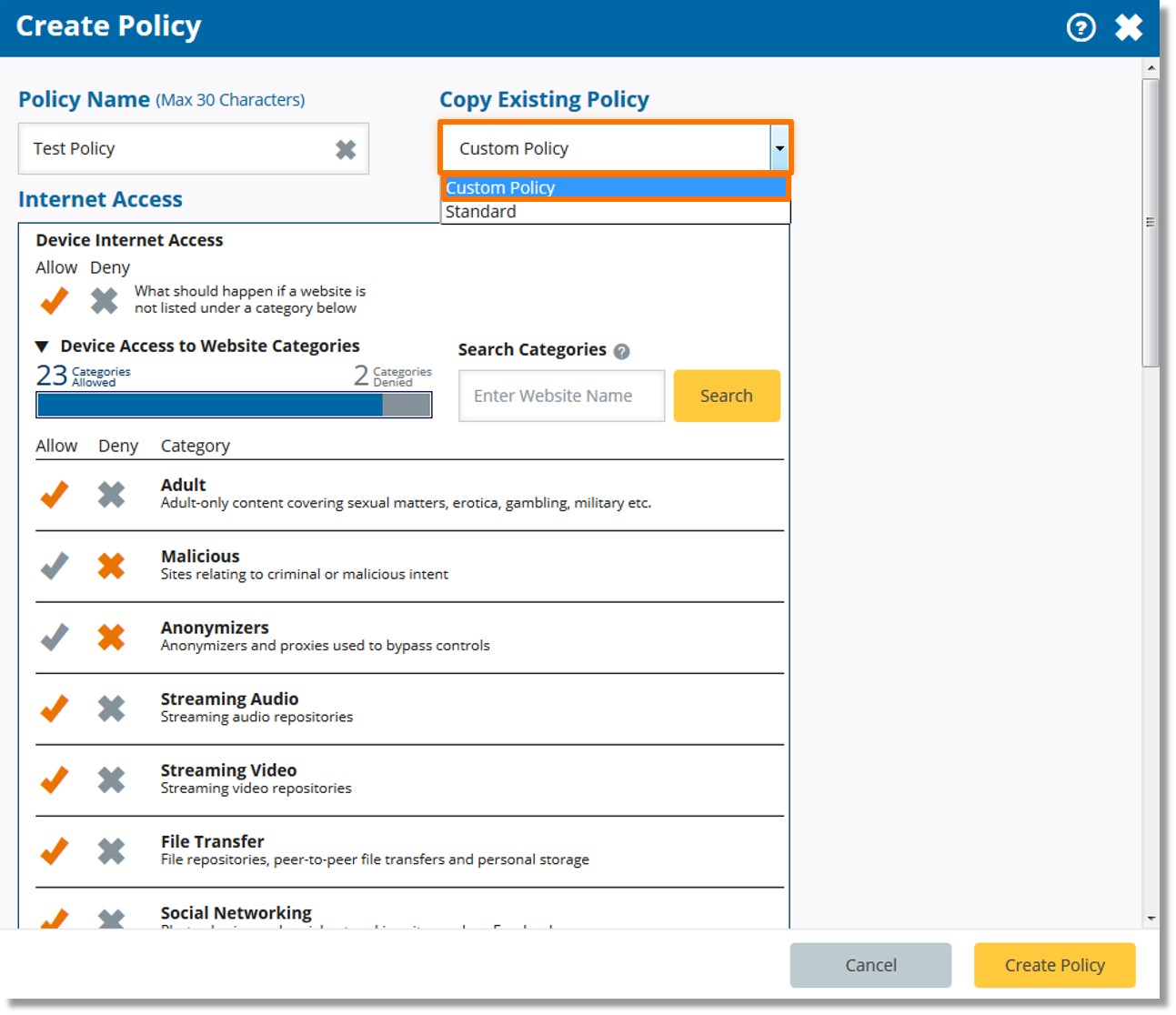 Note: Click the check mark or X under "Device Internet Access" to auto-allow or auto-deny all of the categories at once.
6.     Click the desired options to the left of the different website categories.
7.     Scroll down and set the desired access for the additional categories.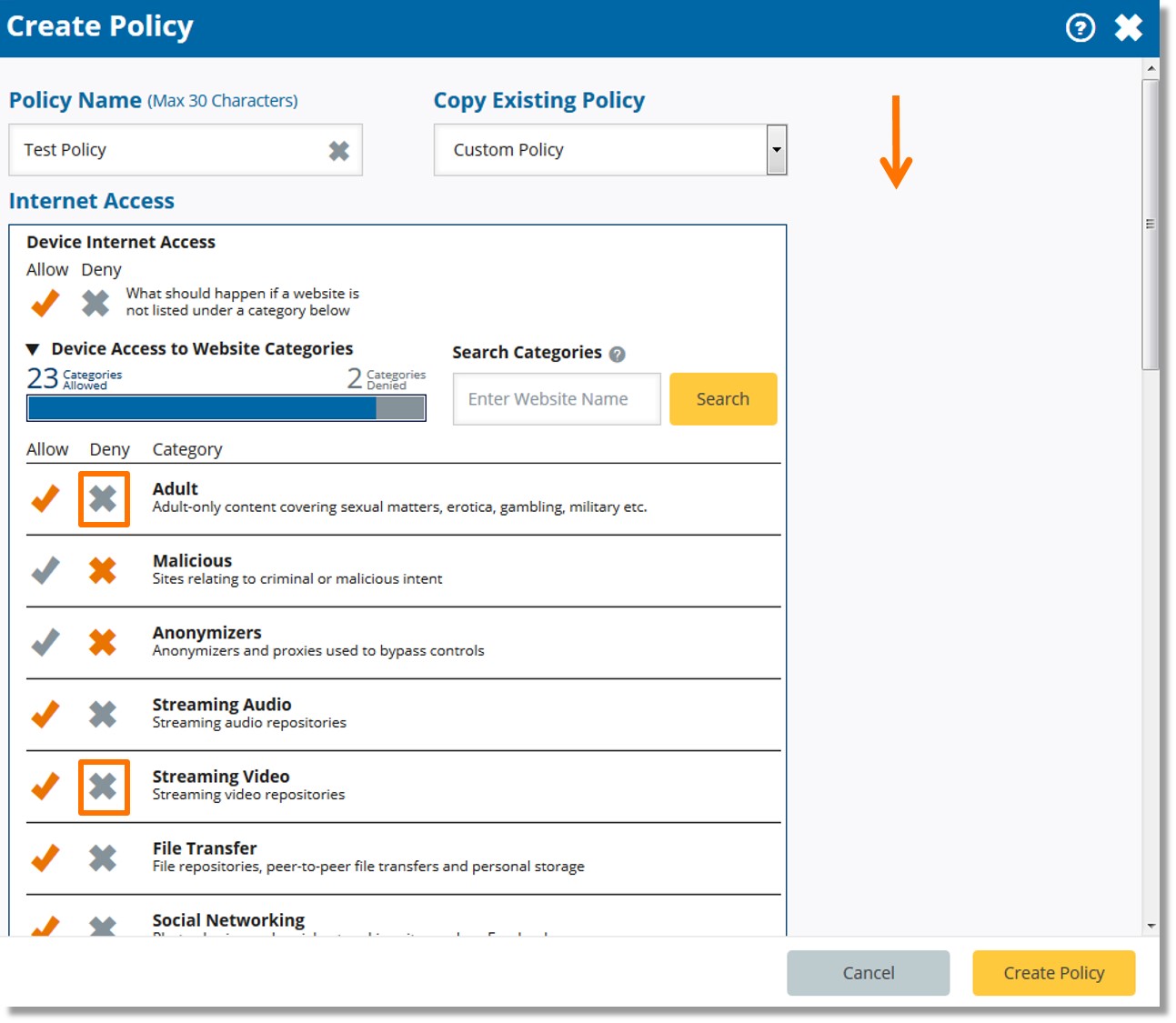 8.     To add an exception for a specific website, click in the field under "Enter Web Address (without 'www'), and enter the desired website.
9.     Click on either the "Allow" or "Deny" column to set the desired access.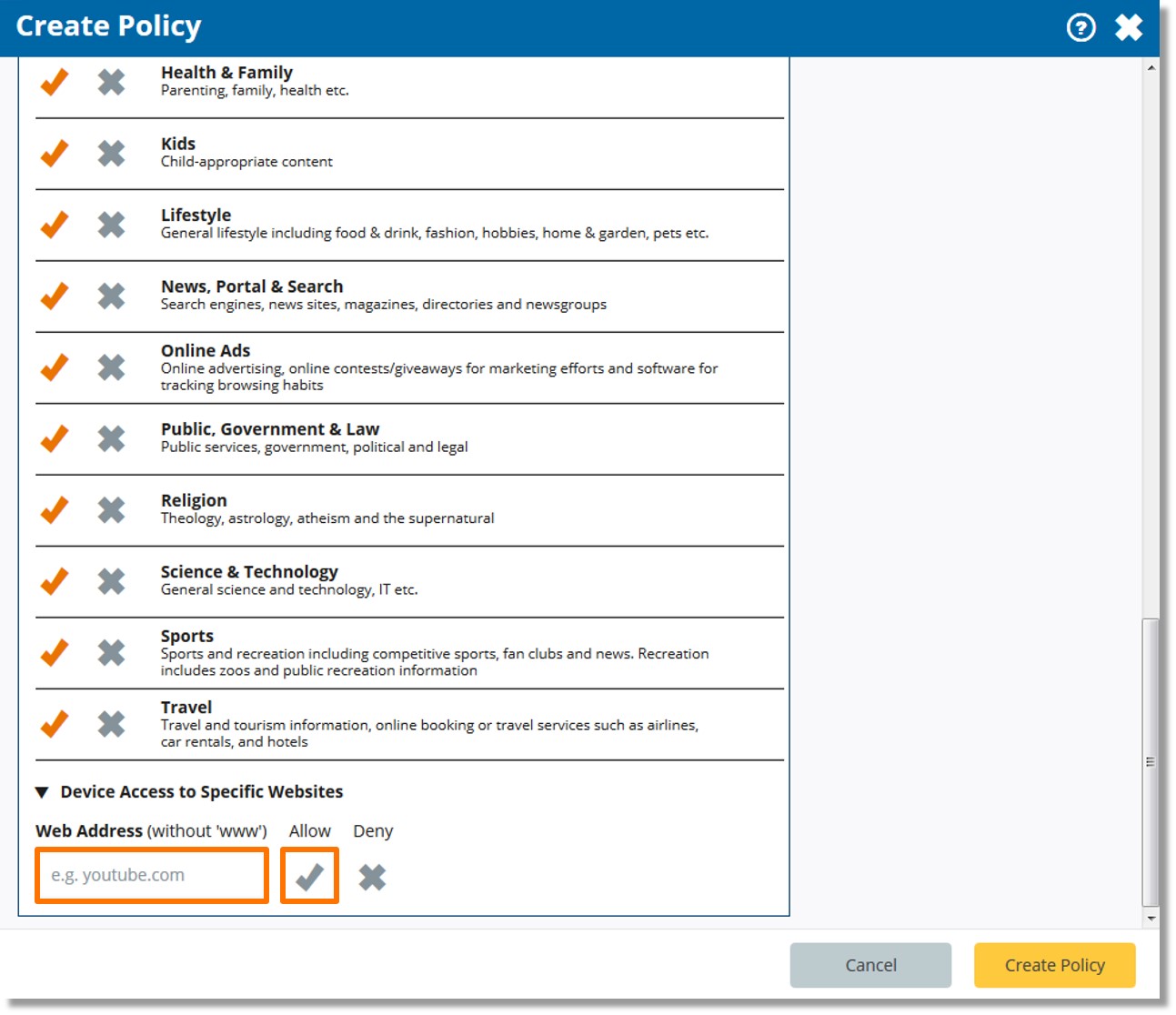 10.   Click the Create Policy button.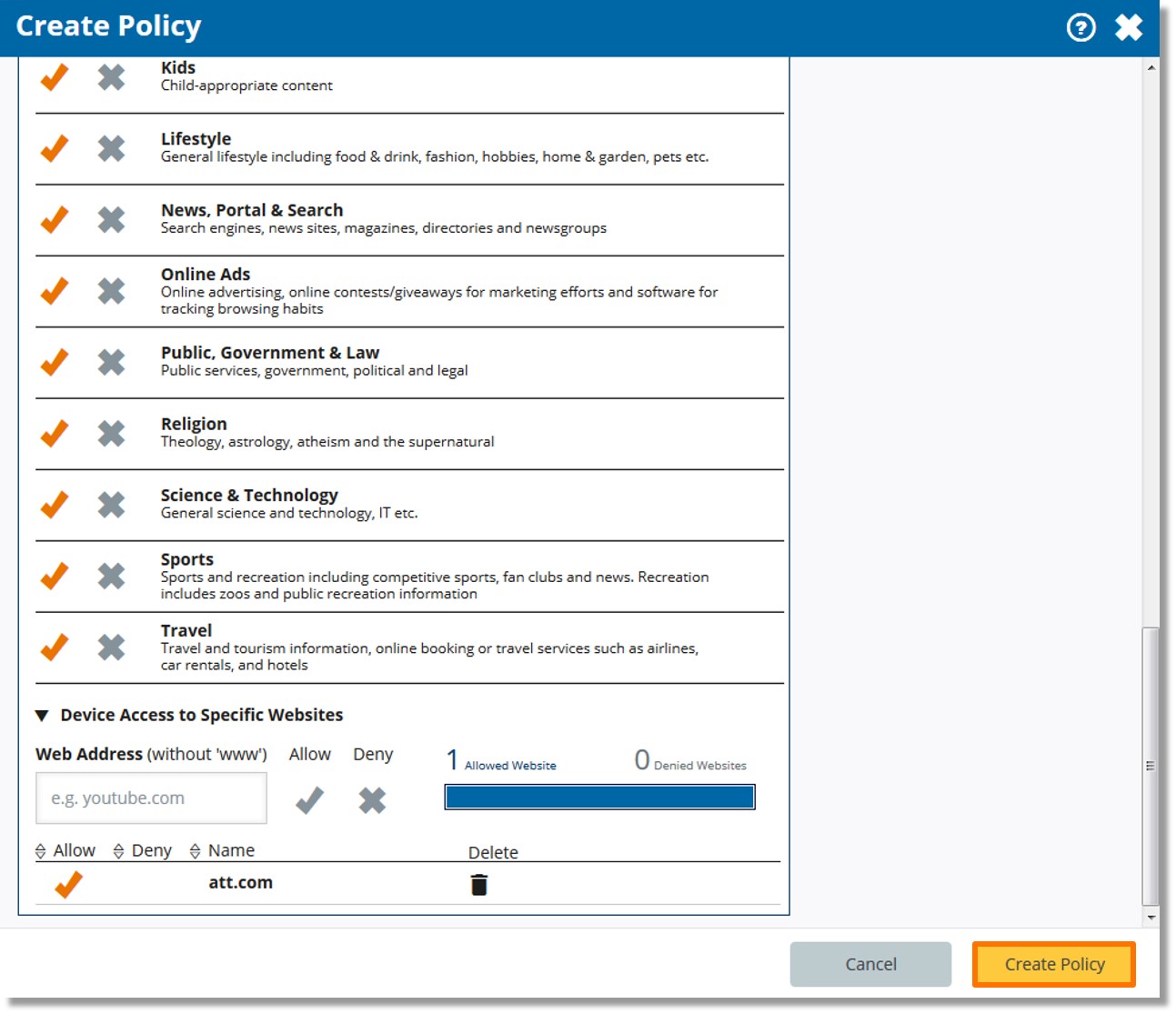 11.   The new policy displays.

---