Related Content
Change the access times for a group in the AccessMyLAN web portal
1.     Hover over "Devices" at the top of the homepage.
2.     Click on Groups in the drop-down menu.

3.     Click the group that you would like to edit.

4.     Click the Access Times link at the top left of the window.
5.     Click the hours on the top row, days of the week on the left, or within the grid to modify data access.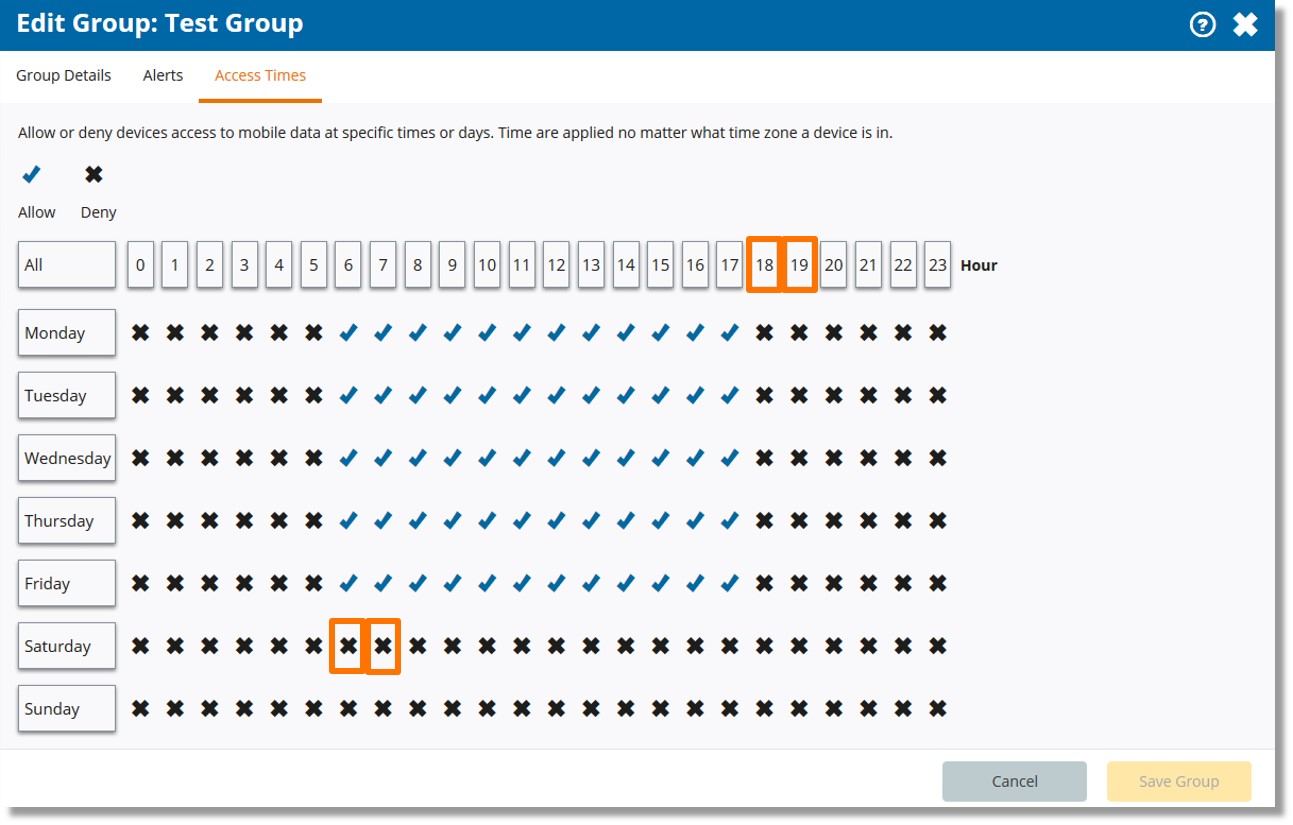 6.     Click the Save Group button at the bottom right.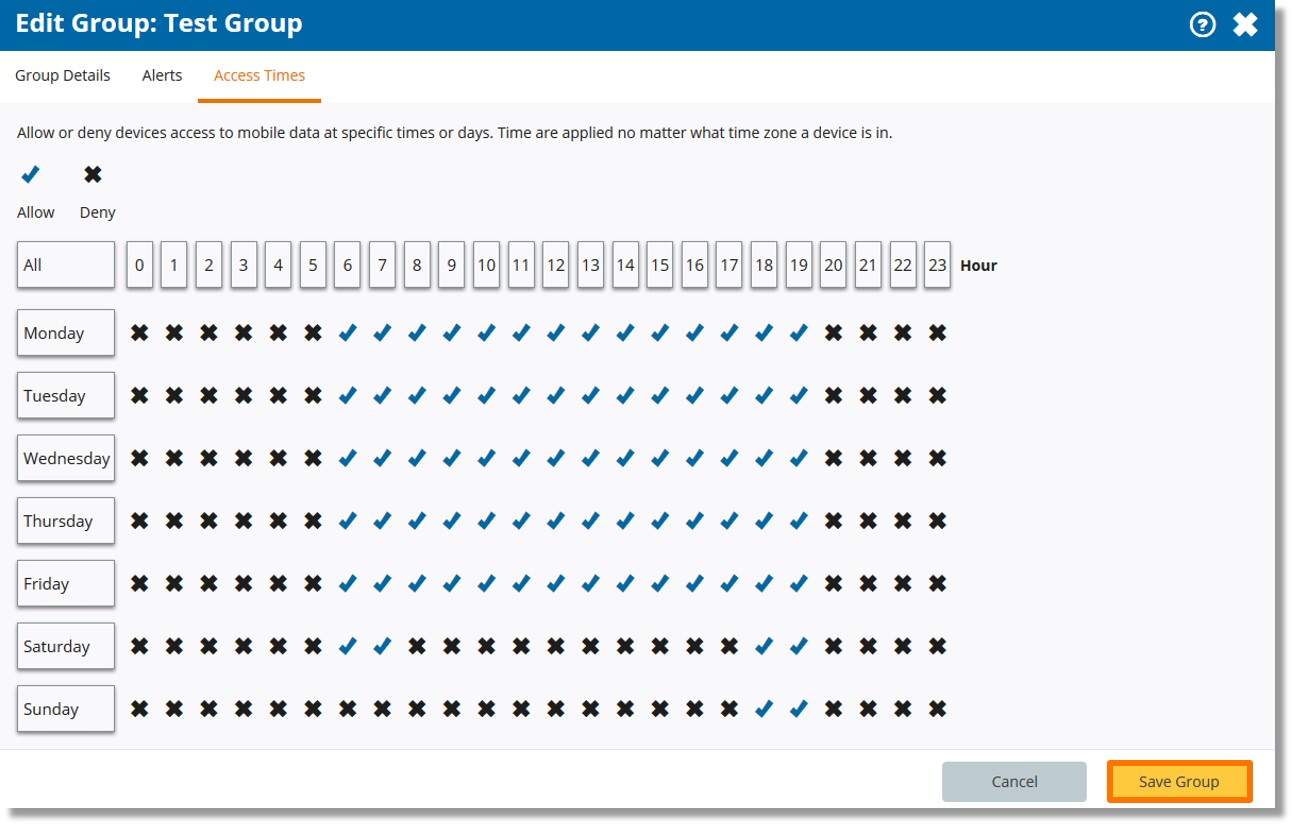 ---