Related Content
Setting up Call Screening Options using the Office@Hand Mobile App
Article #2975
Call screening allows you to filter incoming calls before you answer them. This article will guide you on how to enable this feature in an extension. To do this, follow the steps below.

Step 1:
Launch the Office@Hand Mobile App on your device.



Step 2:
Tap Menu.



Step 3:
Tap Settings.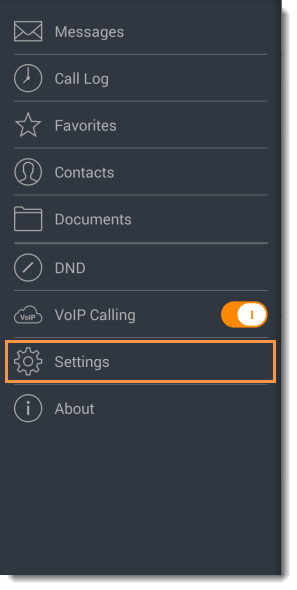 Step 4:
Administrator:

Tap Phone System > Users > Choose the Extension that you wish to edit. In the example below, we chose Jane Smith.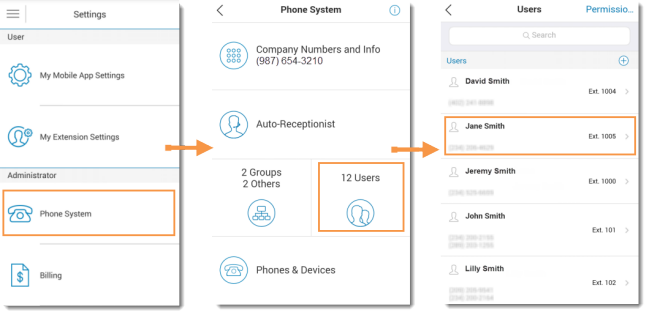 User:
Tap My Extension Settings.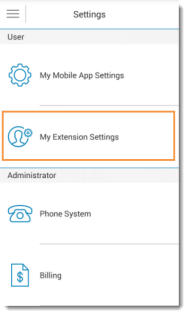 Step 5:
Tap Screening, Greeting & Hold Music.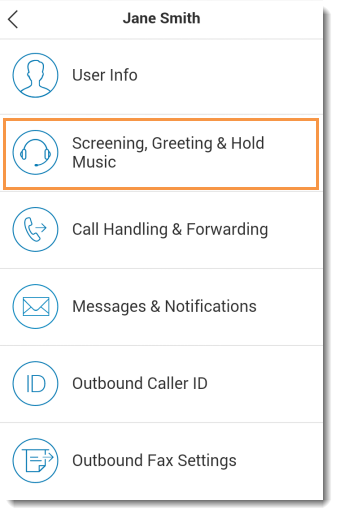 Step 6:
You can Turn On the Call Screening to hear the caller's name when you pick up calls. When Call Screening is turned on, your callers will be asked to announce their name when they reach your extension.

You can also choose when your callers are required to announce their names:

• If the caller's Caller ID is not present
• If the caller is not in your Contact List
• Always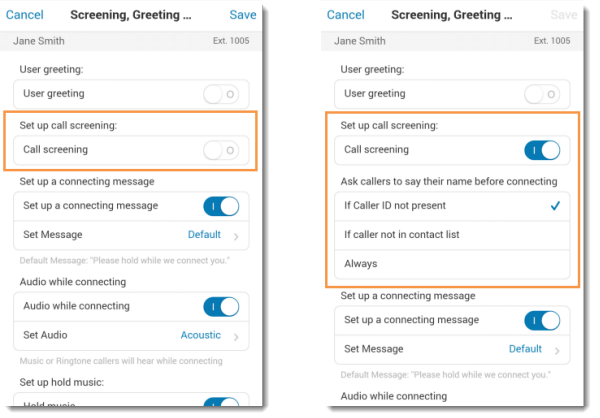 NOTE: Call screening is OFF if the extension is set to Take Messages Only or Play Announcements when the extension is dialed after hours. To enable Call Screening, go to Call Handling & Forwarding, and then change the answering mode to Forward calls.

Step 7:
Tap Save to retain the changes.



You have just edited your extension's call screening options using the AT&T Office@Hand Mobile App.
---