Related Content
Email a file to a Box from AT&T folder
Note: For this example, we will be using Microsoft Outlook to send the attachment.
1.       Create a new message, and attach the desired file.
2.       Click the "To" field, and enter the email address associated with the folder.
3.       Click the Send button.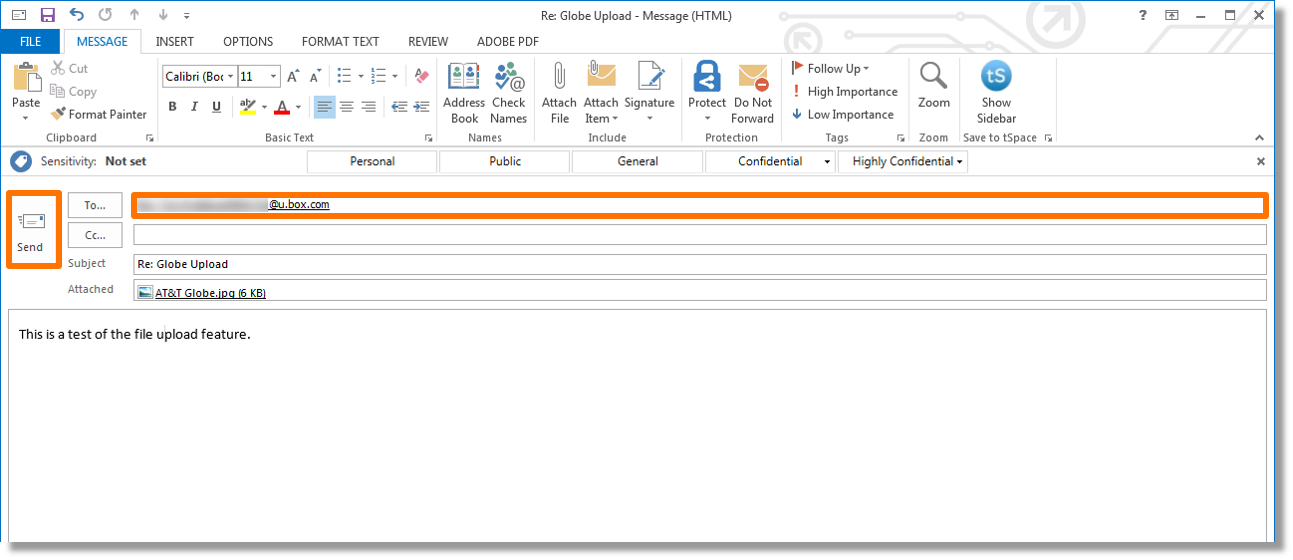 4.       Box sends a reply to confirm that your attachment was uploaded.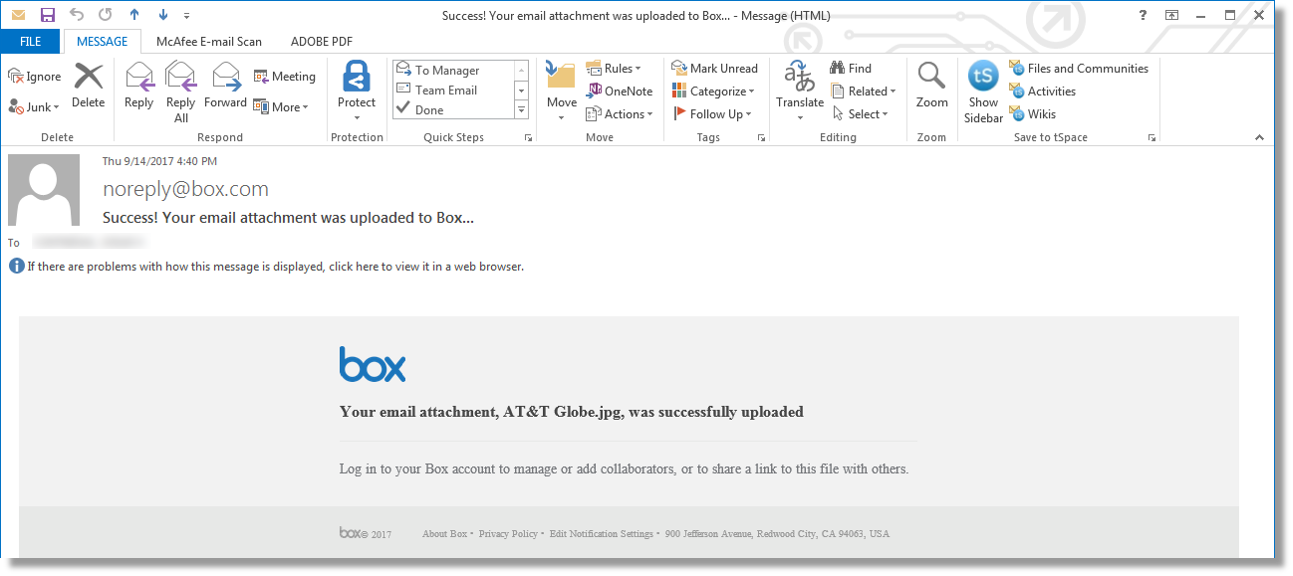 5.       The file displays.

---