Related Content
Using the Softphone Fax Icon
Article #3800
Using the RingCentral Softphone quick link icon for faxing is handy when you need to compose and send out a fax right away.

NOTE: The images used in this article are from the latest Softphone version. To learn how to download the updated Softphone, click here.

Step 1:
Launch your Office@Hand Softphone.

Step 2:
On your Softphone, click the Fax icon.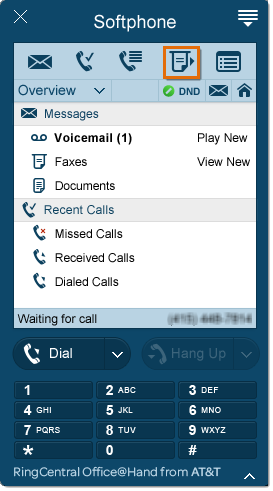 You will now see the RingCentral Office@Hand from AT&T Internet Fax service.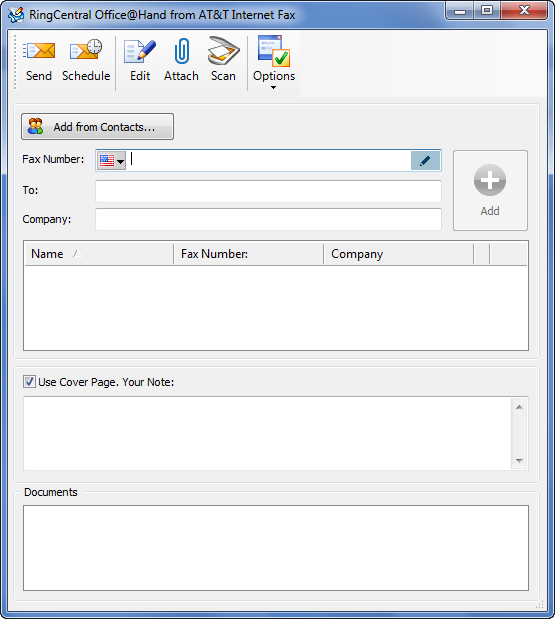 • Send – Once you have composed your Fax message, press this button to send the message.
• Schedule – This will allow you to set a schedule to when the Fax message will be sent.
• Edit – This will allow you to edit your Fax message before sending.
• Attach – You can attach files on your Fax message. To learn the compatible file types for fax attachments, click here.
• Scan – Instead of attaching a document, you can also scan a hard copy of a document to send via fax.
• Options – This will allow you to personalize your cover page or the way your faxes are sent.

See Also:

Customizing the Fax Cover Page using your Office@Hand Softphone
[USER] How to send a fax messages
---