Related Content
Set an expiration date for folders with Box from AT&T
1.       Hover over the desired folder and click the more options icon

 to the right.

2.       Click Settings in the drop-down menu.

3.       Scroll down to the "Automated Actions" section.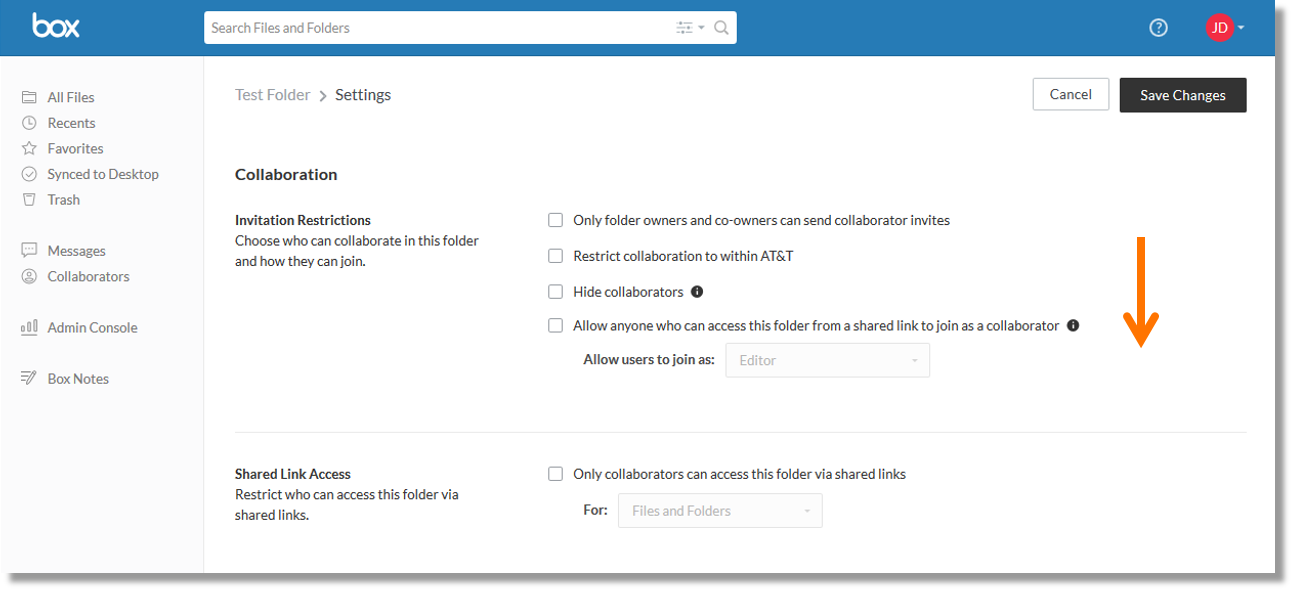 4.       Click the checkbox to the left of "Auto-delete this folder on a selected date".

5.       Click the field under "Delete this folder on".

6.       Use the calendar to select the desired date.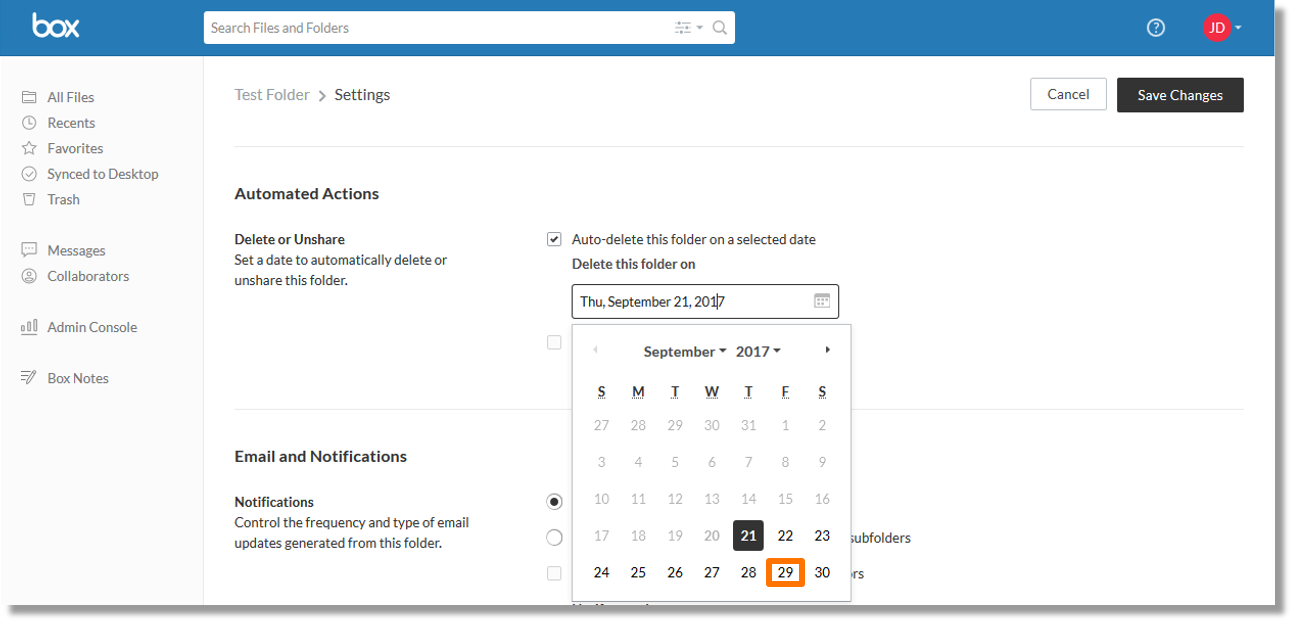 7.       Click the Save Changes button at the top right.

---