Related Content
Upload a file to a folder in Box from AT&T web portal
1.       Navigate to the desired folder, and click the Upload button at the top right.

2.       Click Files in the drop-down menu.

3.       Navigate to, and click on the file you wish to upload.
4.       Click on the Open button.
Note: To select multiple files, hold down the Ctrl key on your keyboard and select the files.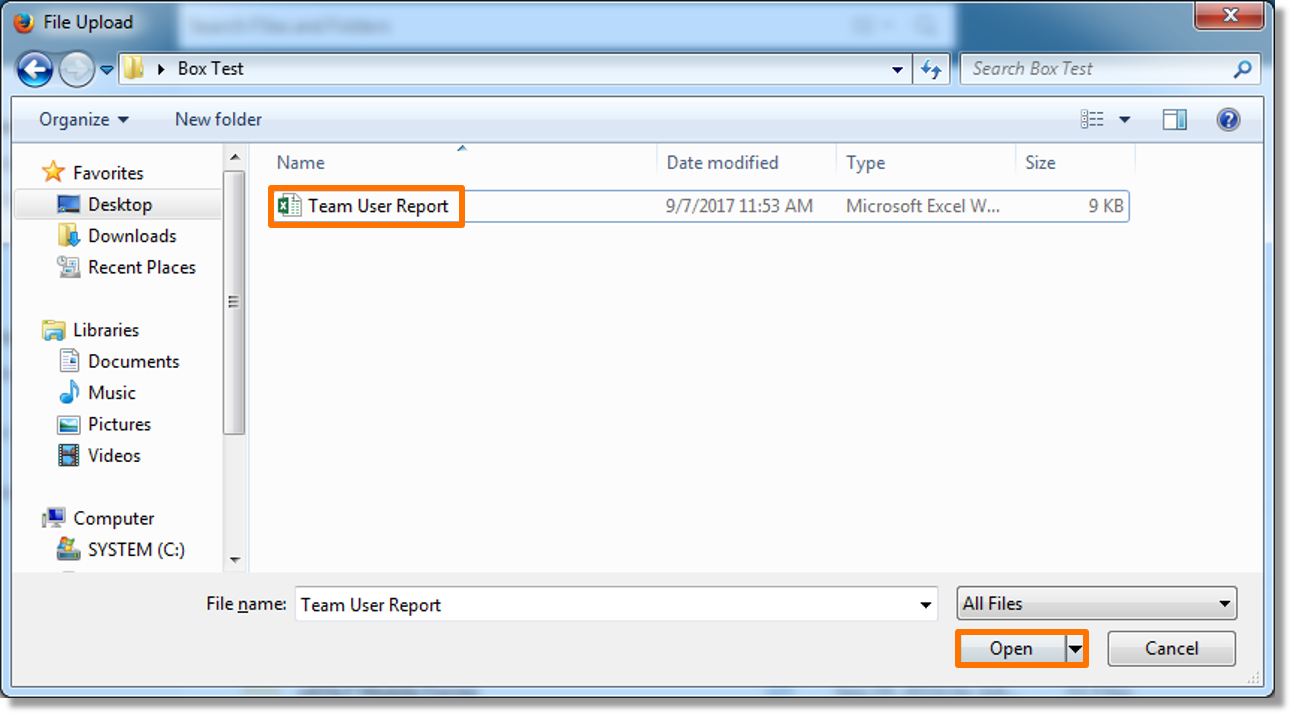 5.       A confirmation displays.

---