Related Content
Upload a folder using Box from AT&T
1.     From the home screen, click the Upload box at the top right of the file list.

2.     Click Folders in the drop-down menu.

3.     Navigate to, and click on the folder you wish to upload.
4.     Click the Open button.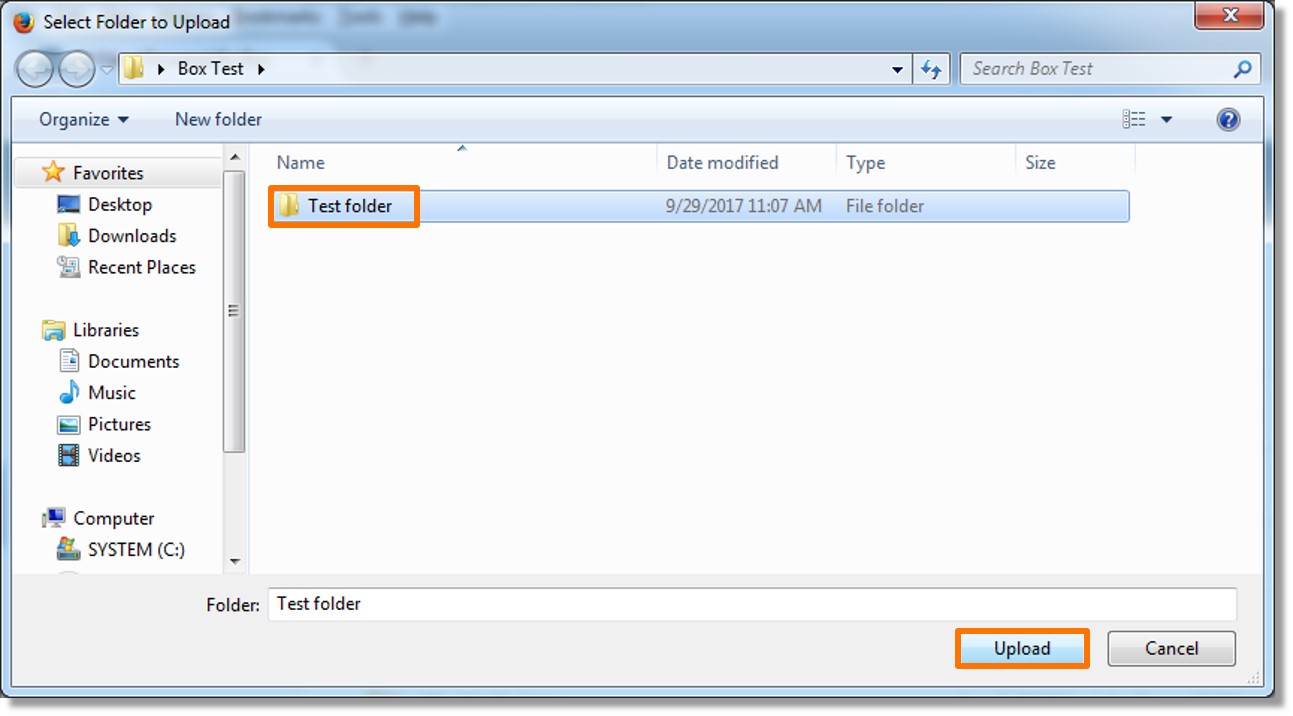 5.     The Folder and files it contains upload and display.

---