Related Content
Setting up the Softphone layout of your Office@Hand Salesforce App
Article #4007
In a Softphone layout you can control the call-related fields that are displayed and the Salesforce objects that are searched for an incoming call.

To design a custom Softphone layout, follow the steps below.

Step 1:
Log in to your Salesforce.com instance as the System Administrator.

Step 2:
Click your name, and select Setup.



Step 3:
Located on the left hand side, in the App Setup section, click Call Center, and then click Softphone Layouts.



Step 4:
Click New.



Step 5:
Enter RingCentral Softphone Layout in the Name field.
NOTE: If you want this to be the default layout for all your users, you can select the Is Default Layout checkbox.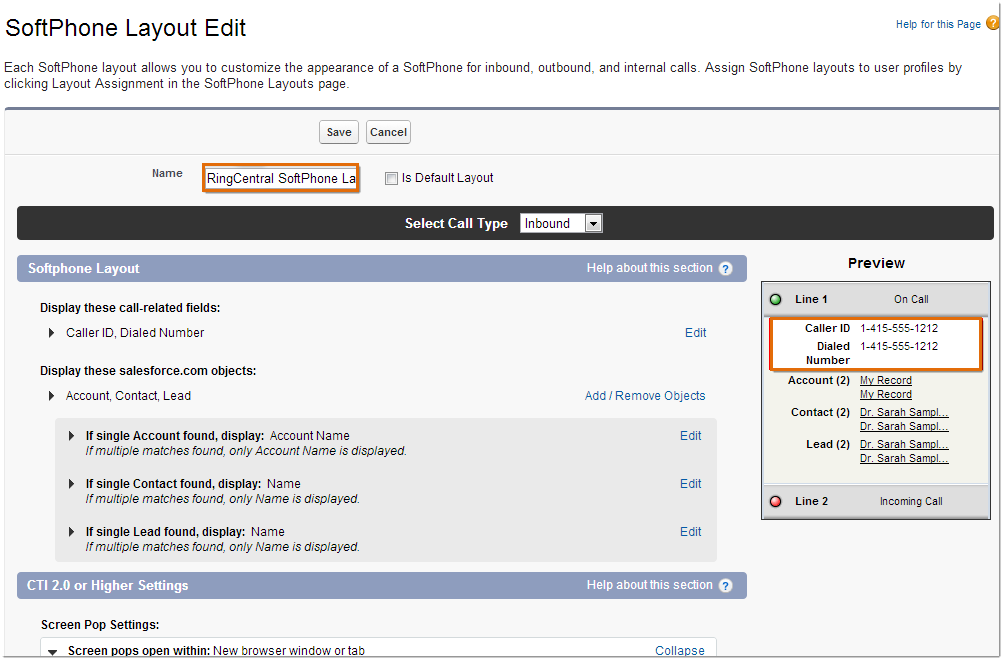 Step 6:
Under Select Call Type, select Inbound.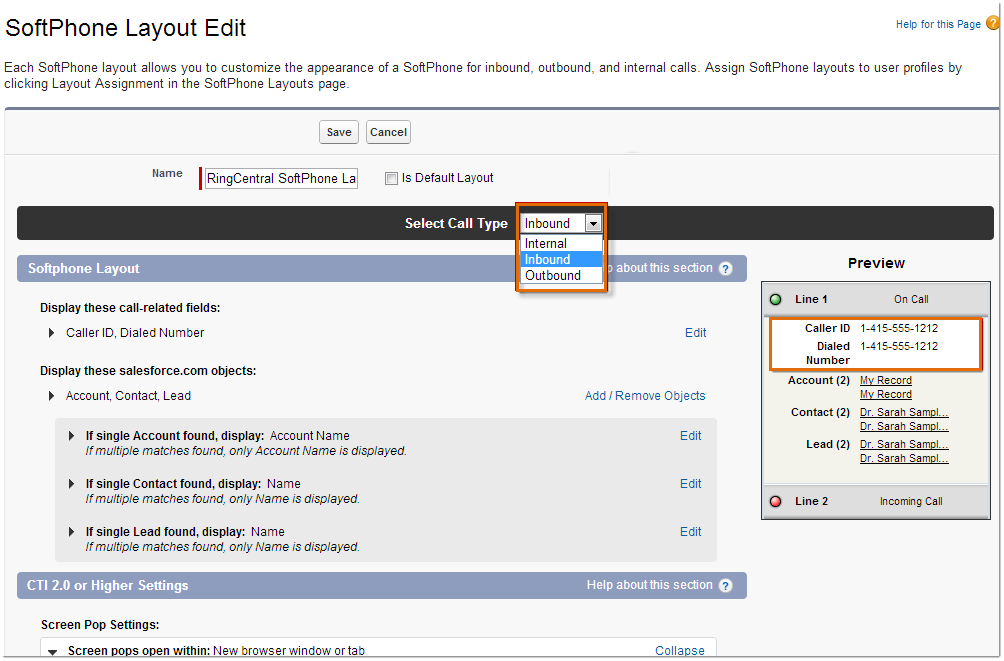 Step 7:
On the CTI 2.0 or Higher Settings section:
• Click Edit on the Screen Pop Settings section and select New browser window or tab.
• Click Edit on the No matching records section and select Pop to Visualforce Page.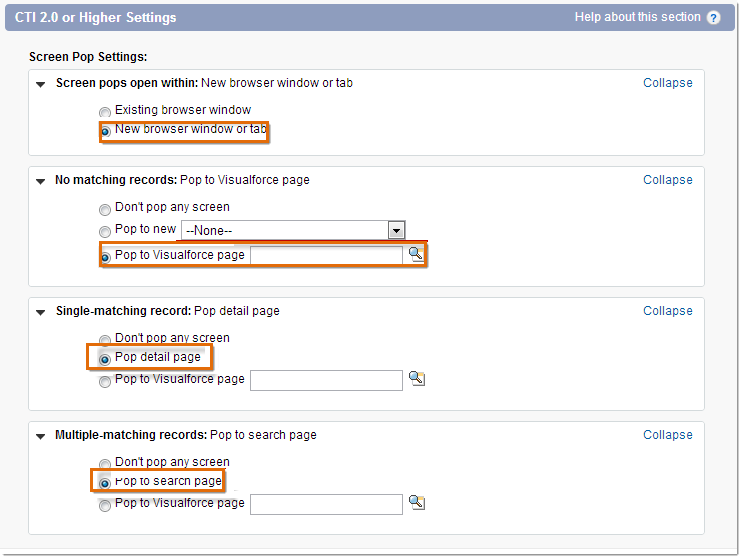 • Click the lookup button then select Visualforce page you created.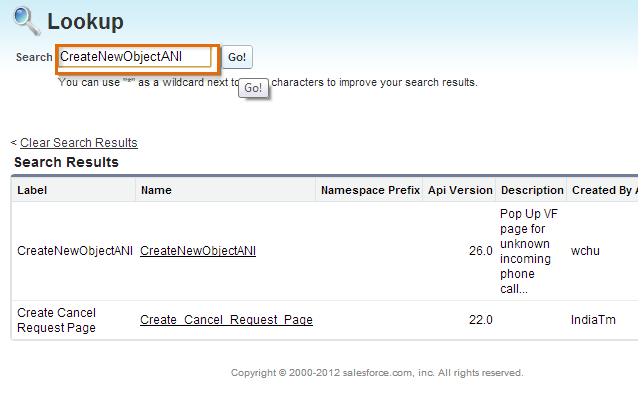 • Click Edit on the Single-matching record section and select Pop detail page.
• Click Edit on the Multiple-matching records section and select Pop to search page.

Step 8:
Click Save to retain changes.

You have now successfully set up the Softphone layout of your RingCentral Salesforce App.

See Also:
Assigning Softphone layouts to users
---