Related Content
Setting up the Softphone Call Control options
Article #3822
Softphone Options:
• Display "Call to" information
• Forward Button
• Reply Button
• Screen Voicemail Button
Follow these steps to enable/disable Softphone options when you receive incoming calls:

Step 1:
Launch the Softphone.

Step 2:
Click the Menu drop-down list and select Options.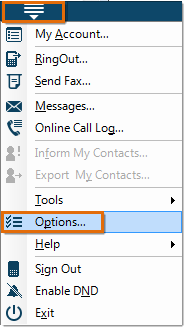 Step 3:
Click Calls, then select Call Control.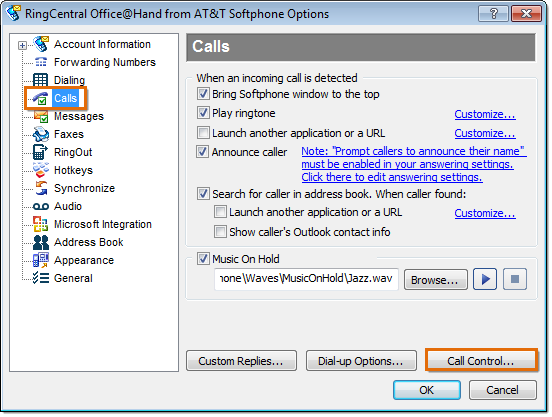 Step 4:
Select which Softphone Option you would like to appear when there is an incoming call by clicking the designated check box and click OK.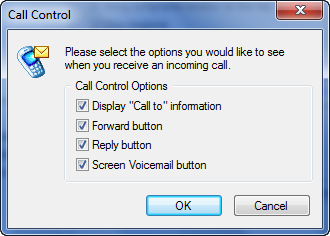 ---