Related Content
Setting up the Hotkey options on the Office@Hand Desktop App
Article #3839
What are Global Hotkeys? How do I configure the hotkeys on my Office@Hand Desktop App?
Global Hotkeys on your Office@Hand Desktop App are always available so long as the app is running. It allows you to perform the following actions with just a touch of a key on your Windows PC or Mac:
Click on links below to learn more
Global Hotkeys
Follow the steps below to set up Global Hotkeys on Windows or Mac:
Click Settings.

Click Hotkeys. The available keys will be displayed on the right.
Select your platform below.



You may customize the following Hotkeys by clicking the box, then pressing the function key to be assigned.

Outgoing call
Outgoing fax

Note: You assign any of the function keys from F1 to F12, except for F7. Pressing F7 maximizes the Desktop app window.

You can set hotkeys to pick up a call or to send a text message. Click the drop-down menu to view available keys, then click the shortcut key you prefer.

Click the Close button to exit the Settings window.
Keyboard Shortcuts
Keyboard shortcut keys let you access more menus. Press CTRL + F1 (Windows) or CMD + F1 (Mac) to access the following:
WINDOWS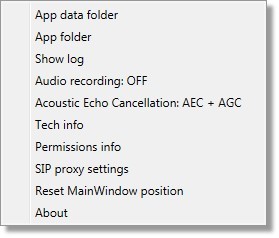 MAC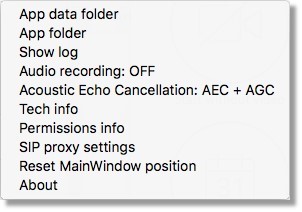 See Also:
Office@Hand Desktop App Overview
Keywords:  Hotkeys, F6, SoftPhone, Hotkey, Softphone, Desktop App, Windows, Mac,3839
---