Related Content
Setting Up Preset Call Dispositions on the Office@Hand Salesforce App
Article #7671
The Office@Hand Cloud App for Salesforce includes the capability to provide a list of preset call dispositions to your end users to make logging calls quick and easy.

Follow these steps to setup call dispositions on the Office@Hand Salesforce app.

Step 1:
Log into Salesforce.com as the System Administrator.

Step 2:
Click your name, and select Setup.



Step 3:
Located on the left hand side, in the App Setup section, click Activities, and then click Task Fields.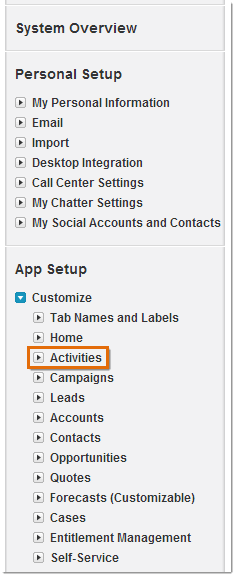 Step 4:
Under Task Subject Picklist Values, click New.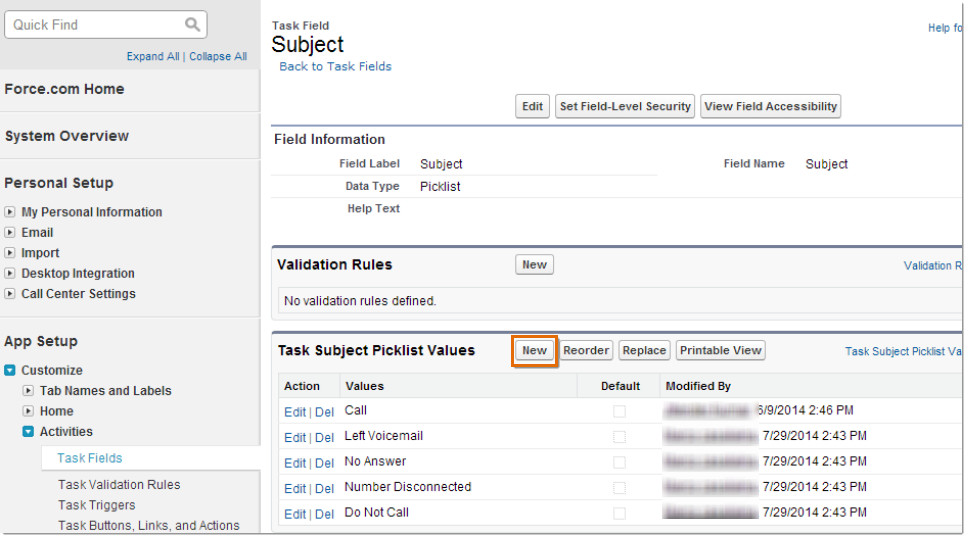 Step 5:
Enter a name for the new Disposition.

Step 6:
Click Save all the way out.

See also:
Office@Hand App for Salesforce.com Overview #7164
---