Related Content
Set up a form for dispatching with the AT&T Mobile Forms web interface
1.       Hover over the drop-down arrow

 to the right of "MANAGE FORMS", and then click List Forms.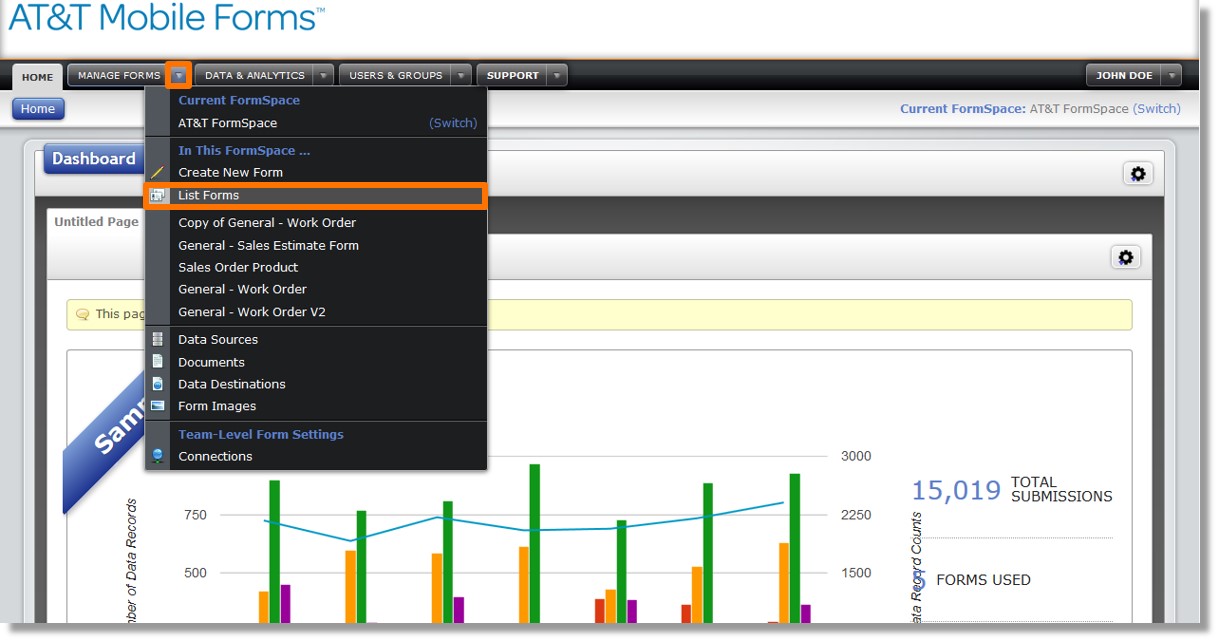 2.       Click the title of the desired form.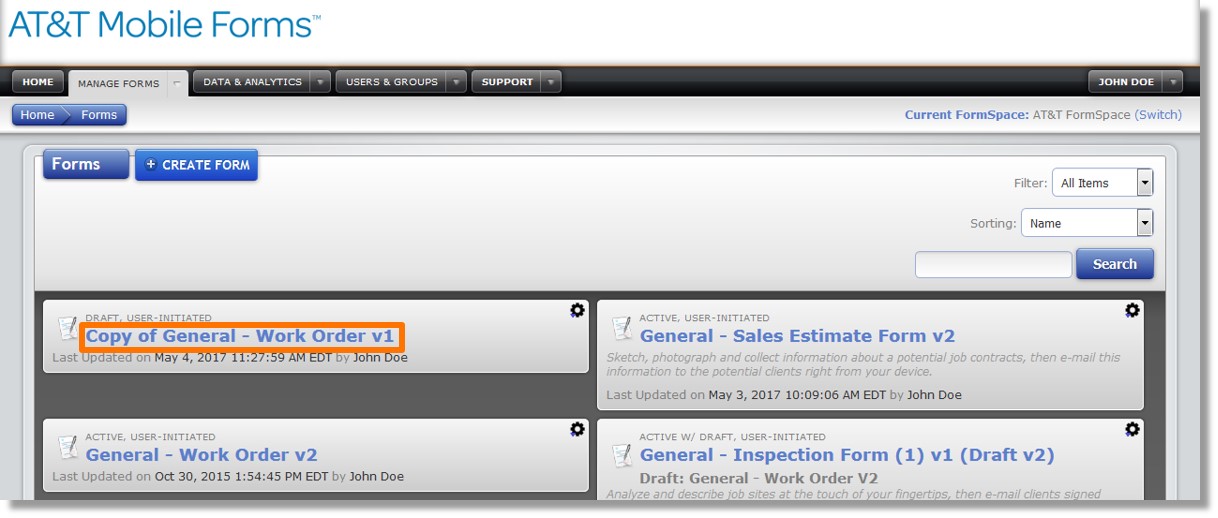 3.       Click the EDIT FORM button.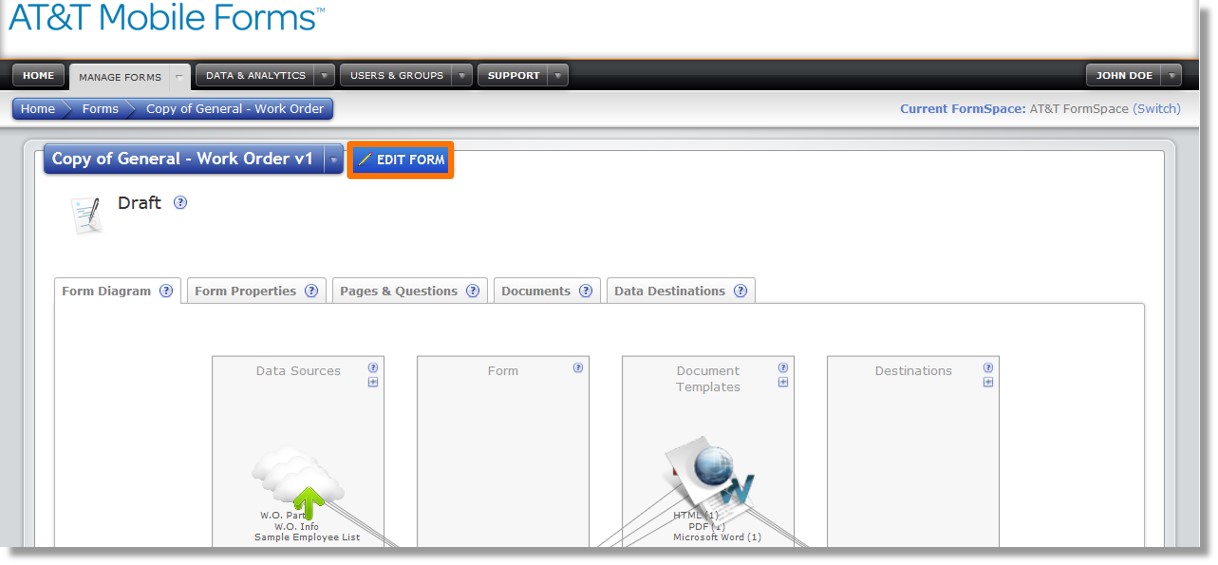 4.       Click the Settings tab.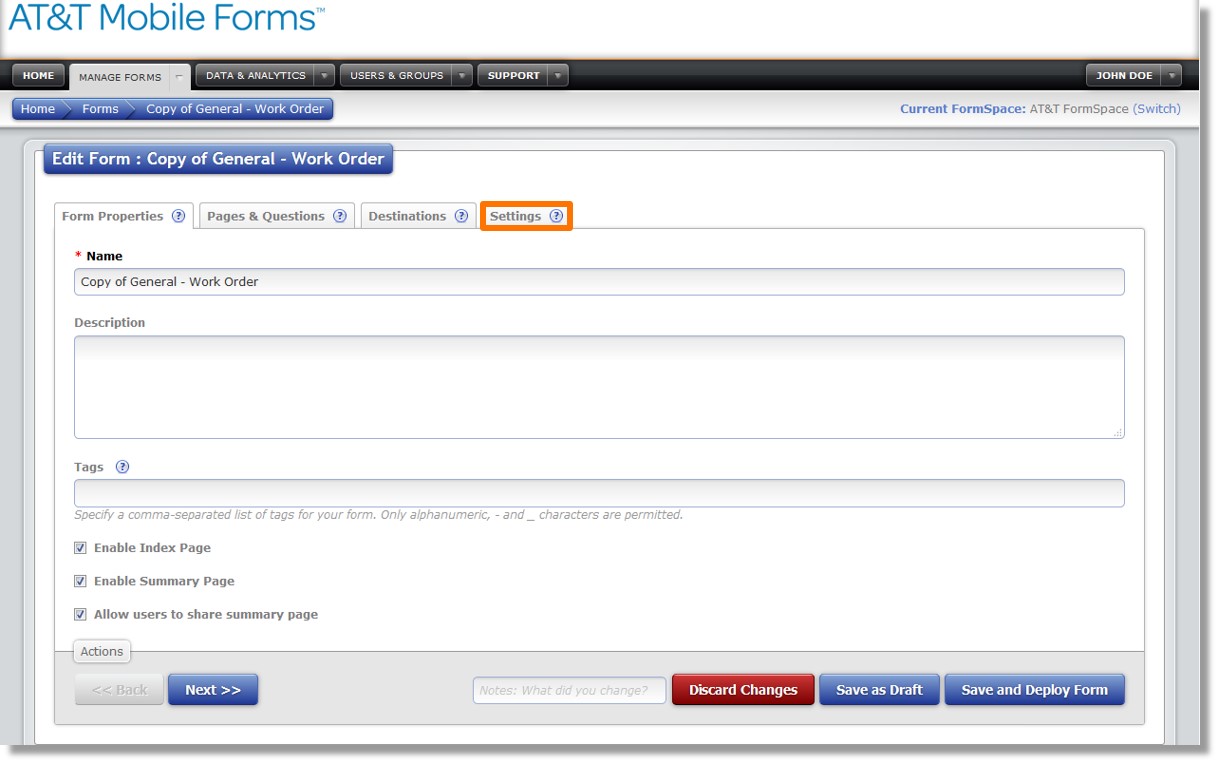 5.       Below "Inbox and Dispatching", click the checkbox to the left of "Allow form to be dispatched to mobile users".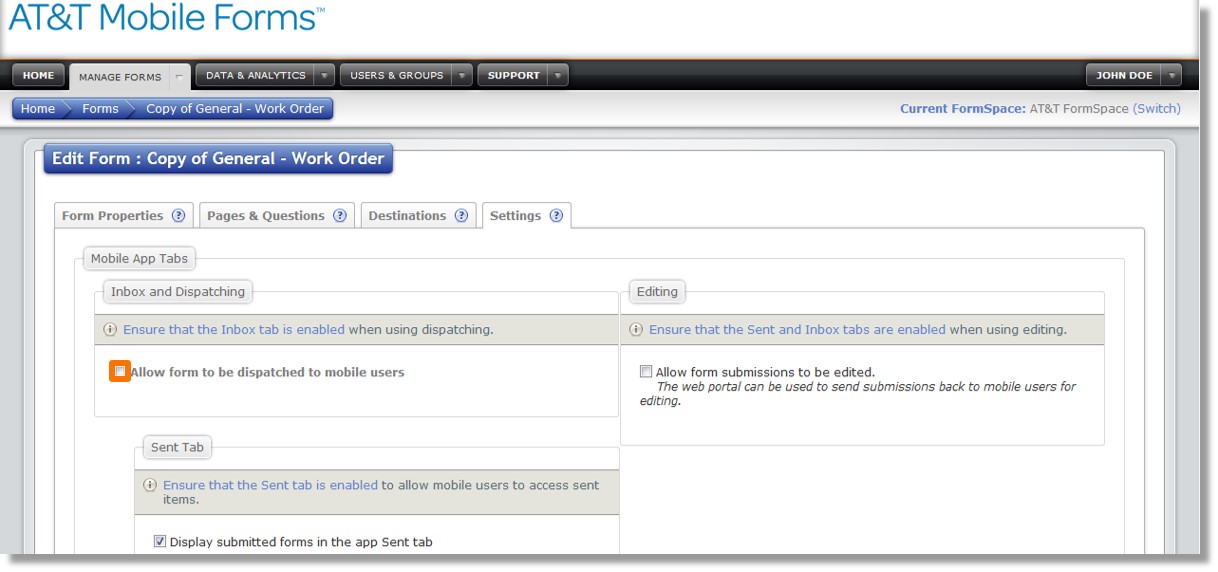 6.       Enable any additional options in the "Settings" tab as desired.
7.       Scroll down the page, and click the Save and Deploy Form button.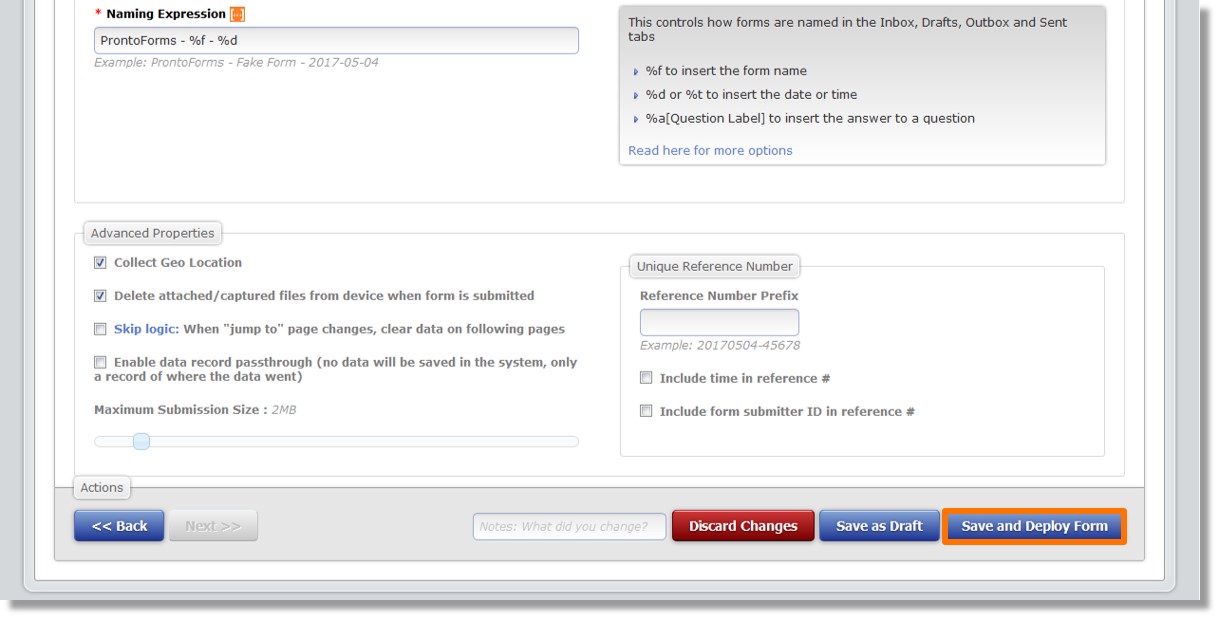 8.       Check the checkboxes to the left of the two available options to enable them.
9.       Click the  Deploy Form button.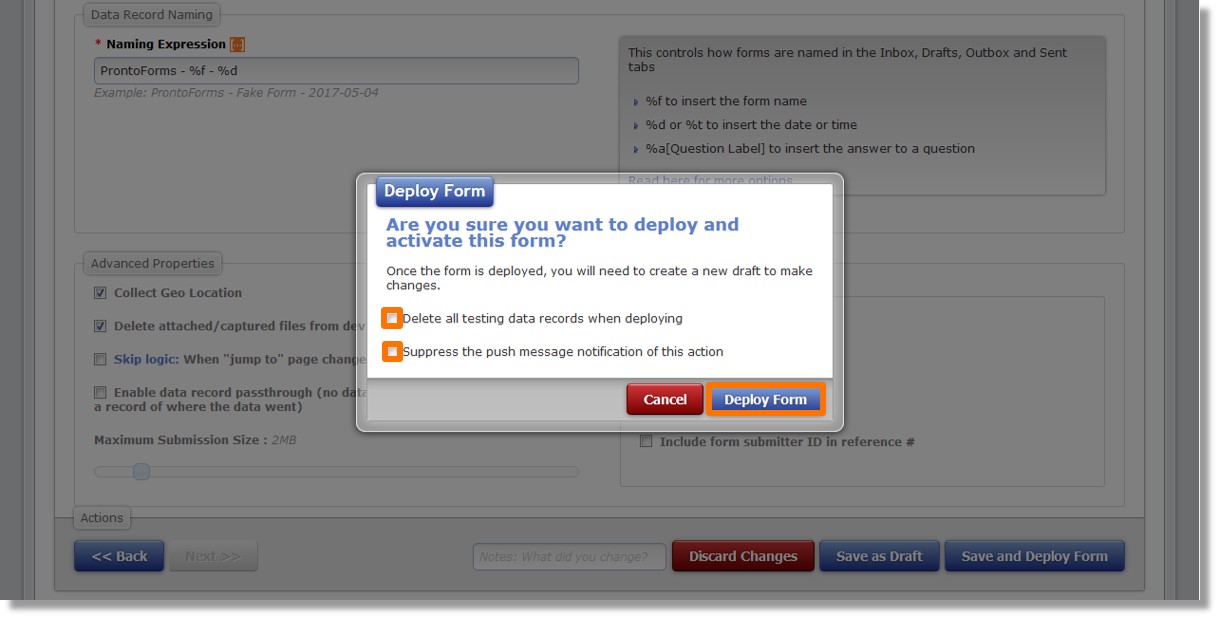 10.    The form is set up for dispatching.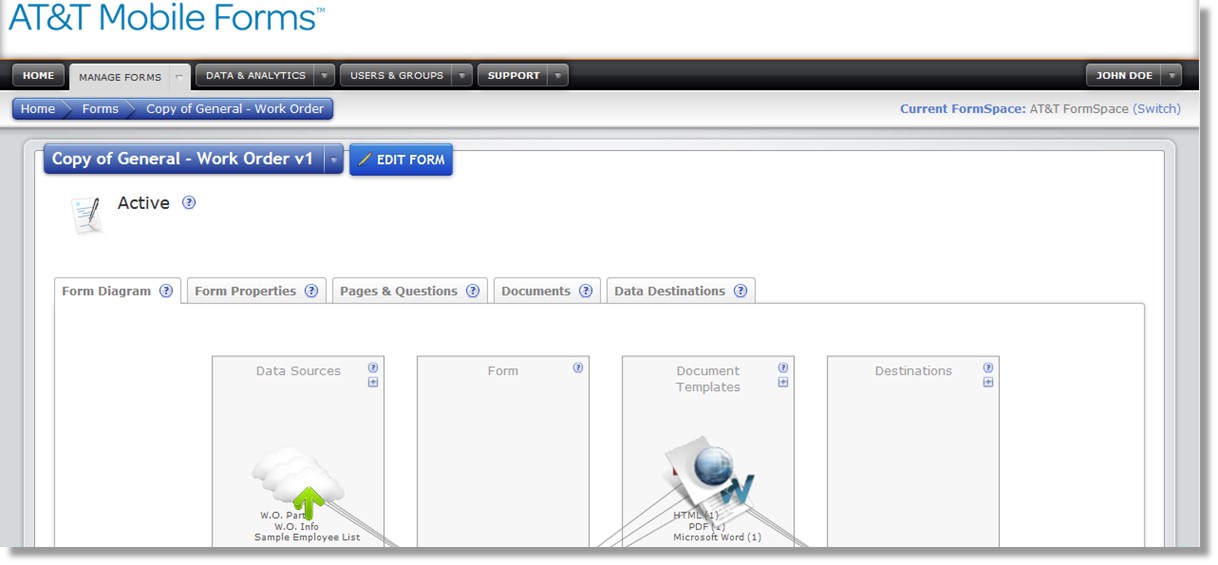 ---