Related Content
Send a text message in the AT&T Landline Texting desktop application for Mac OS
Note: The message does not have to include text. Images cannot exceed 750 KB.
1.       Click the desktop application desktop icon

.
2.       Click New Text.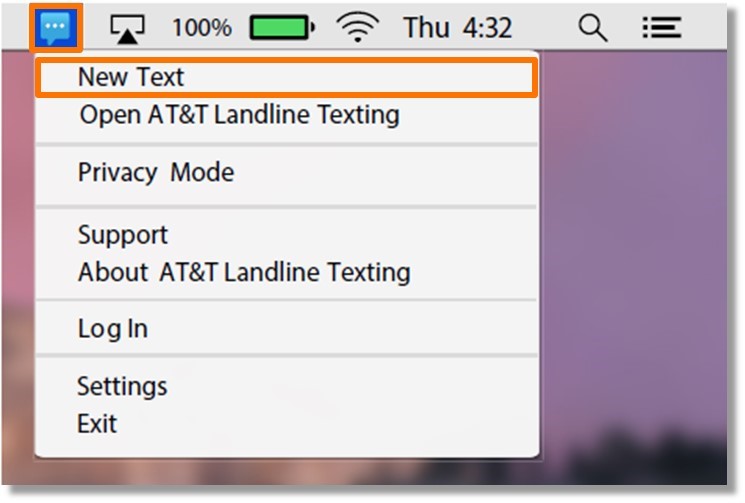 3.       Click in the field labeled "Type a name or phone number".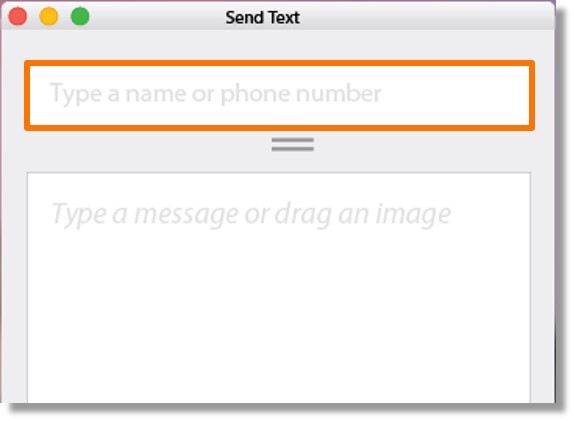 4.       Start typing the recipient's name or mobile phone number.
5.       Select the appropriate contact when it appears in the Contact List.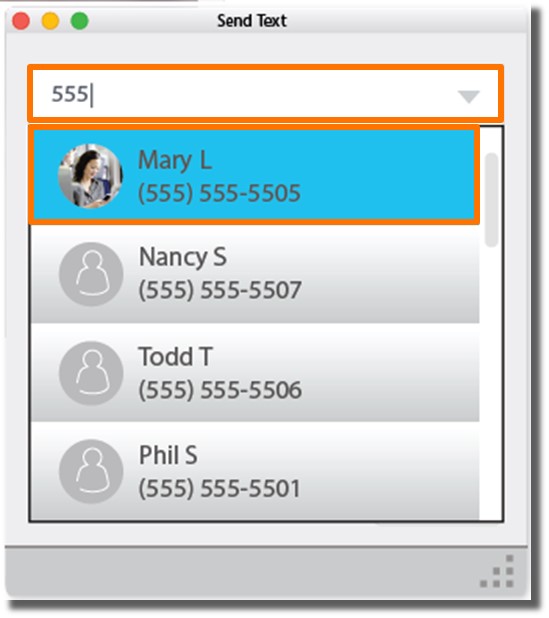 6.       Click in the filed labeled "Type a Message or drag an image" and enter your message.
7.       Click the Send button.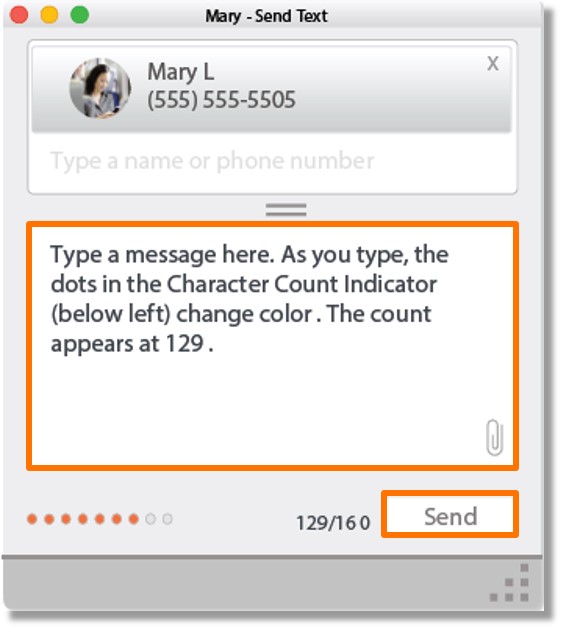 ---