Related Content
Run a Collaborations report with Box from AT&T
1.     From the home screen, click the Admin Console link in the column at the left of the page.

2.     Click the reports icon

 at the top the page.

3.     Click the Collaborations link under "Reports".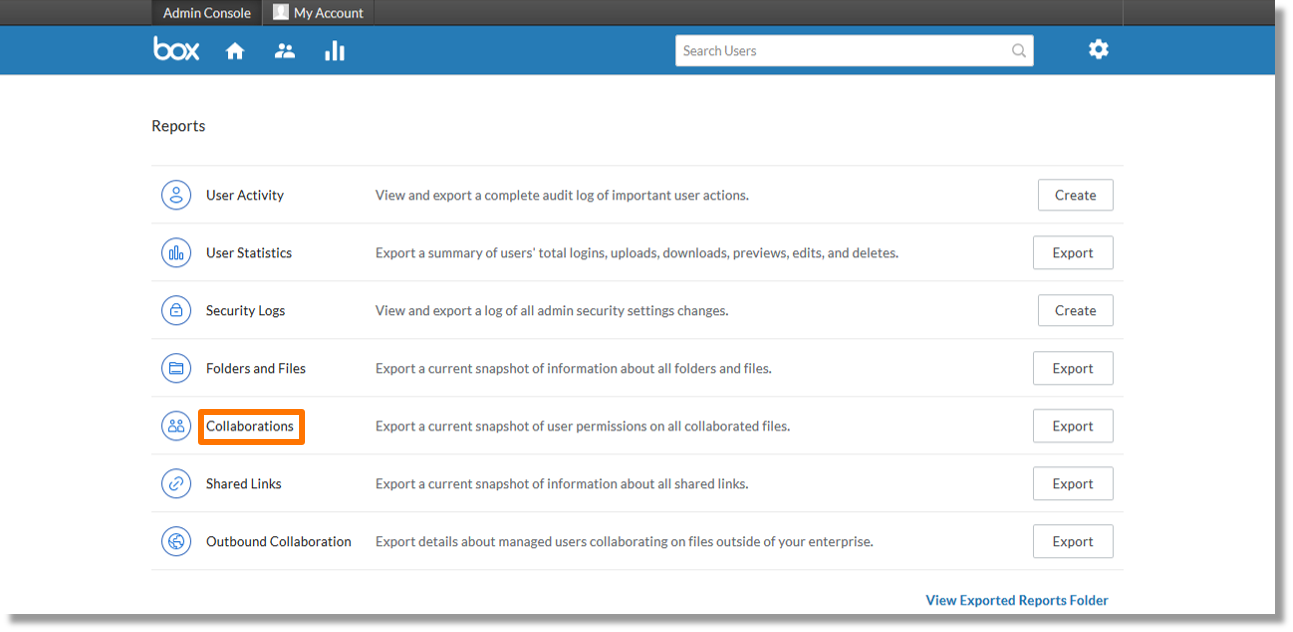 4.     A window populates to confirm the type of report this action will generate.
5.     Click the Export button.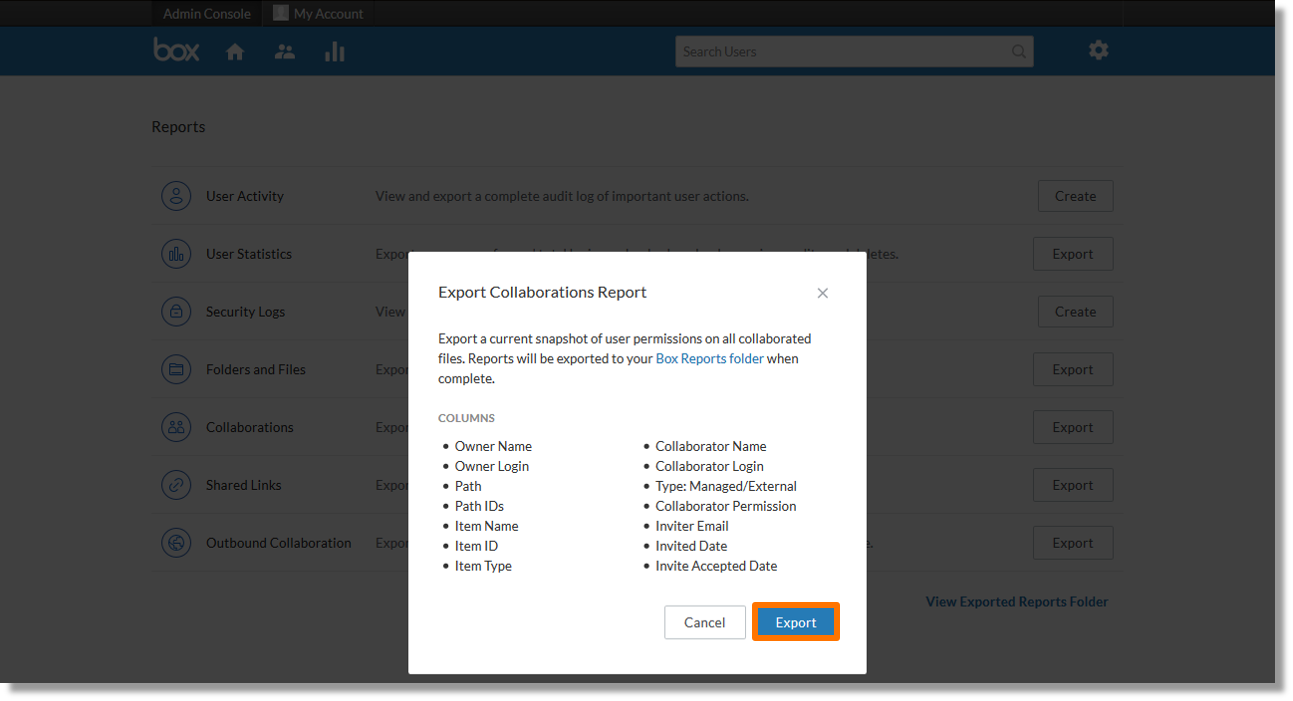 6.     A confirmation message displays.
7.      Click the View Reports Folder button to view the report.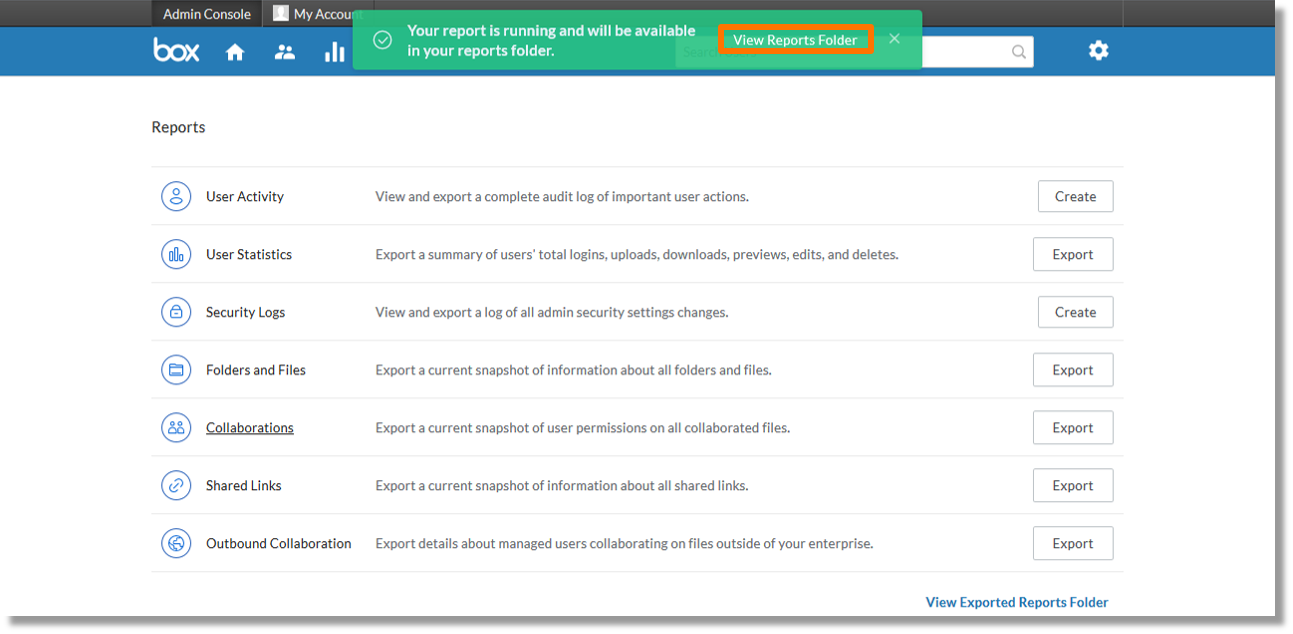 ---