Related Content
Remove basic analytics with the AT&T Mobile Forms web portal
1.       Hover over the drop-down arrow

 to the right of "DATA & ANALYTICS", and then click Basic Analytics.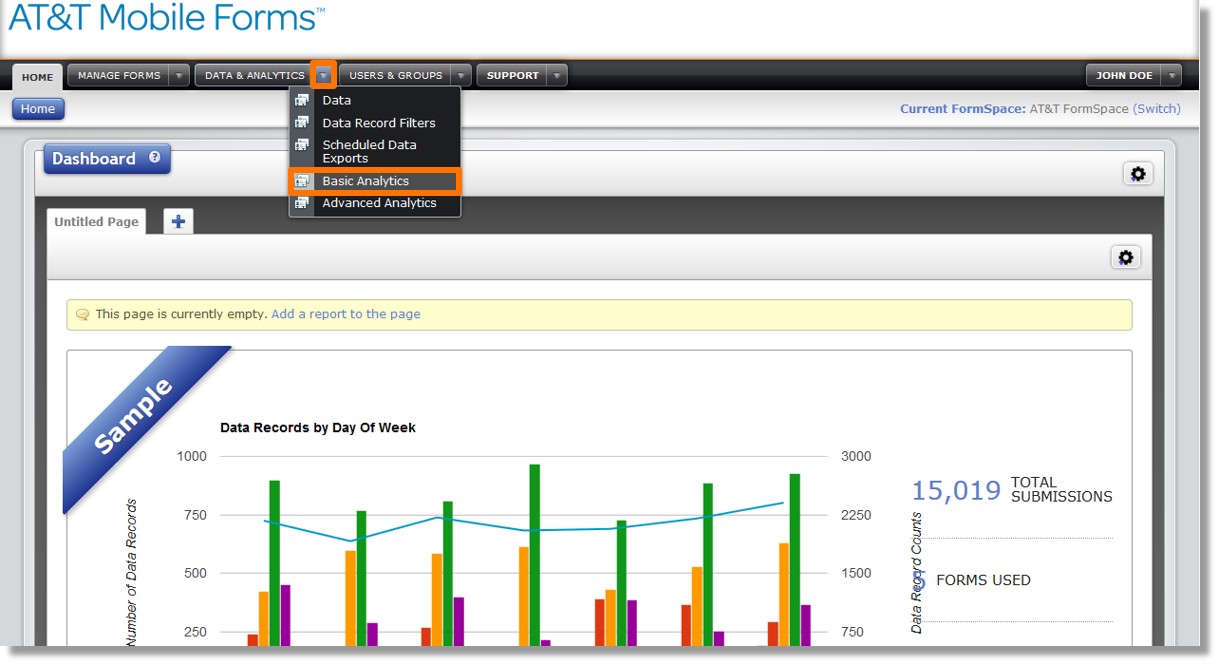 2.       Click on the name of the desired form.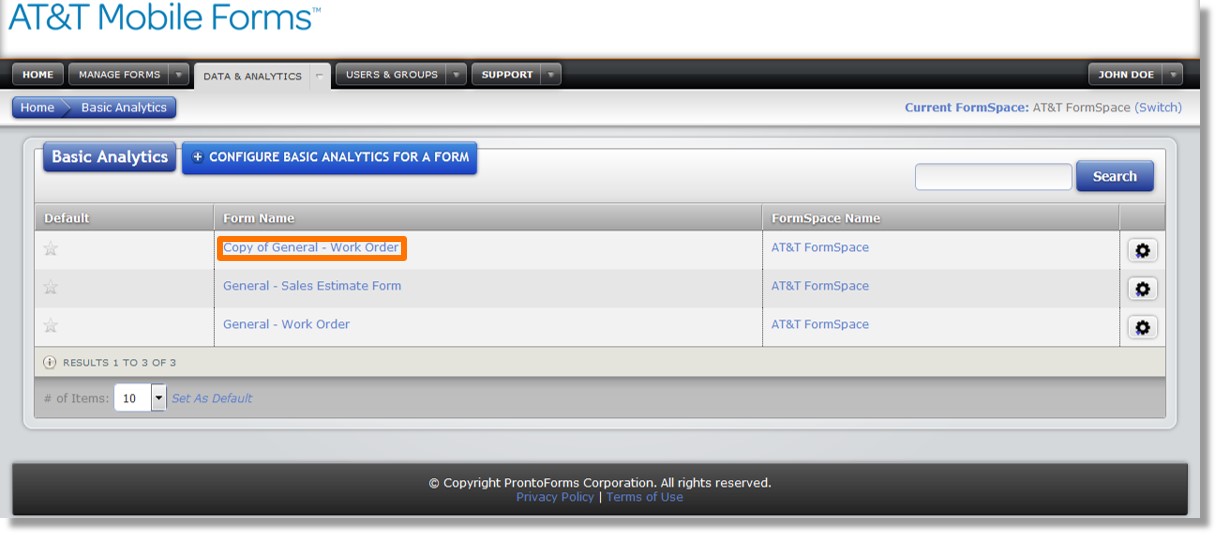 3.       Hover over the drop-down arrow
 to the right of the form name, and click Remove this Page.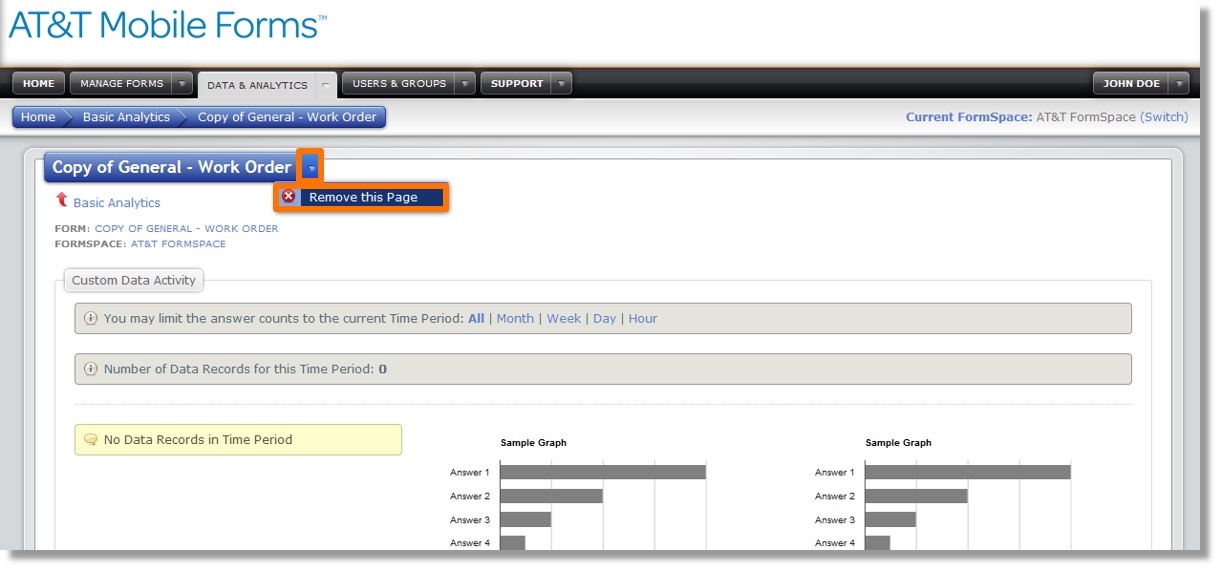 4.       A pop-up notification appears.
5.       Click the OK button to confirm that you would like to remove the basic analytics for this form.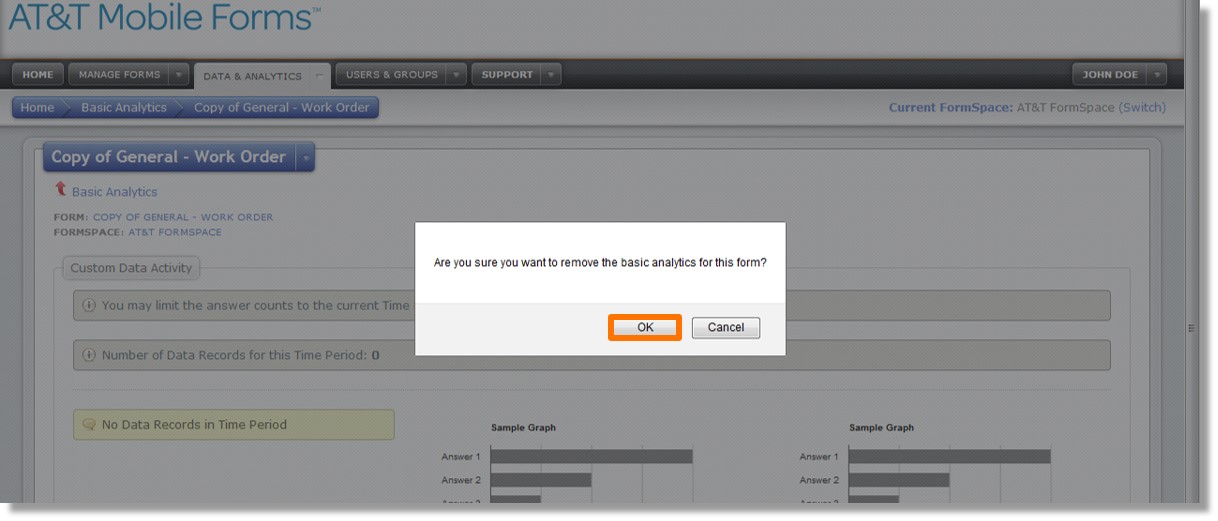 6.       The analytics report is removed.

---