Related Content
Printing Faxes on your Office@Hand mobile app
Article #6489
The Office@Hand mobile app allows you to do various Faxing functions such as sending, receiving, and printing faxes. This article will guide you on how to print your Faxes through the Office@Hand mobile app.

IMPORTANT: Your mobile device must be connected to a local network with a network printer.

Step 1:
Launch the Office@Hand mobile app on your device.

Step 2:
Tap Menu > Messages.

Step 3:
Tap Fax.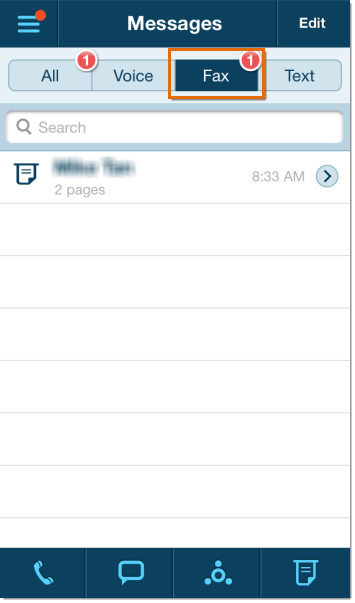 Step 4:
Select the fax that you wish to print.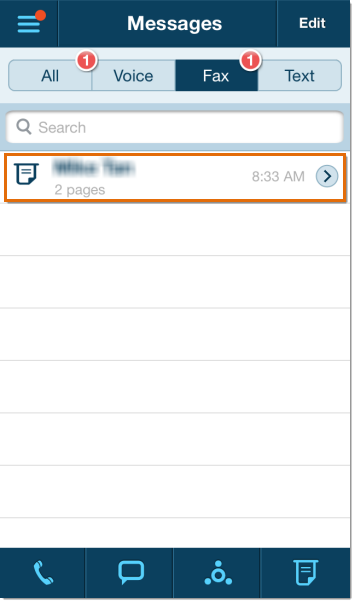 Step 5:
Tap the drop-down menu button.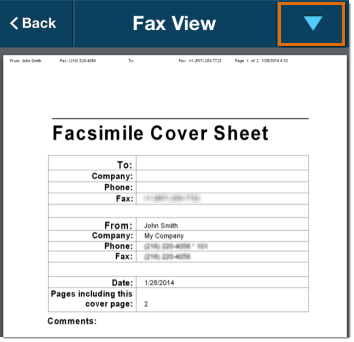 Step 6:
Tap Print.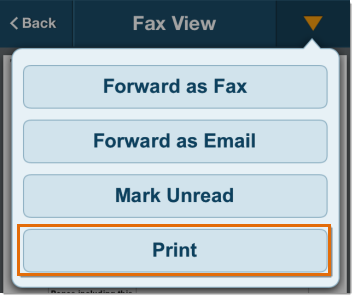 Step 7:
Select your network printer.

You have now printed a fax through your Office@Hand mobile app.
---