Related Content
Permanently delete a file or folder using box from AT&T
1.     From the home screen, click the Trash link in the column to the left.

2.     Click the row for the desired file or folder.
Note: if you want to delete all the files in the trash at once click the "Delete All" button.

3.     Click the Delete button at the top right of the file/folder list.

4.     A confirmation window displays.
5.     Click the Okay button.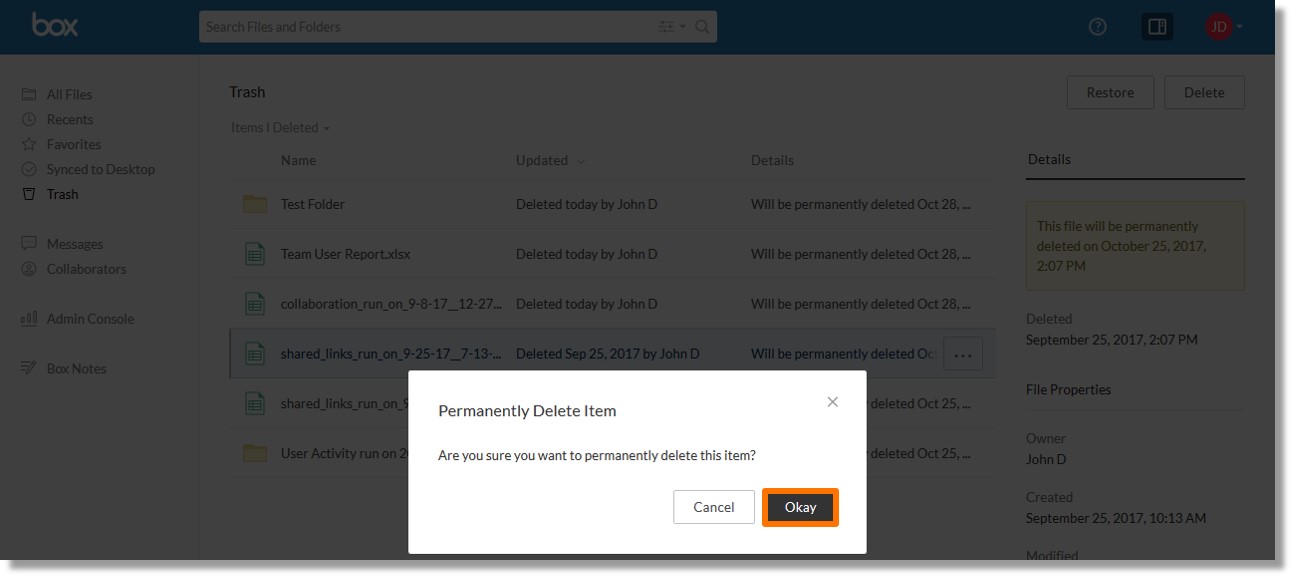 6.     The file no longer displays.

---