Related Content
Permanently delete a form with the AT&T Mobile Forms web portal
1.       From the home screen, click the MANAGE FORMS tab.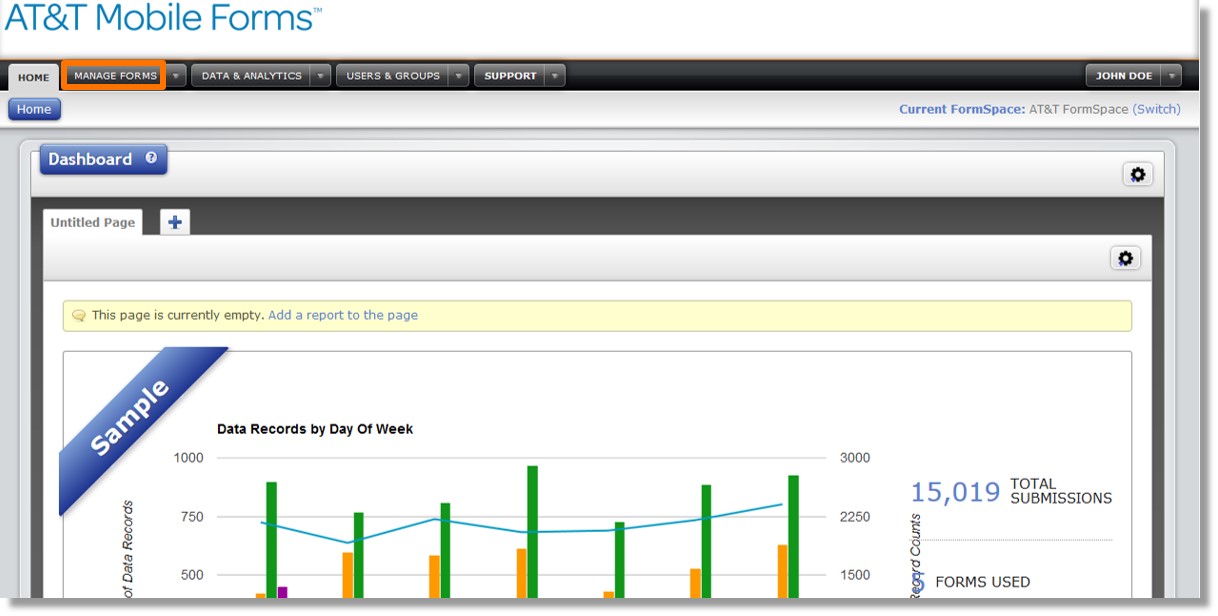 2.       Click the name of the form you wish to delete.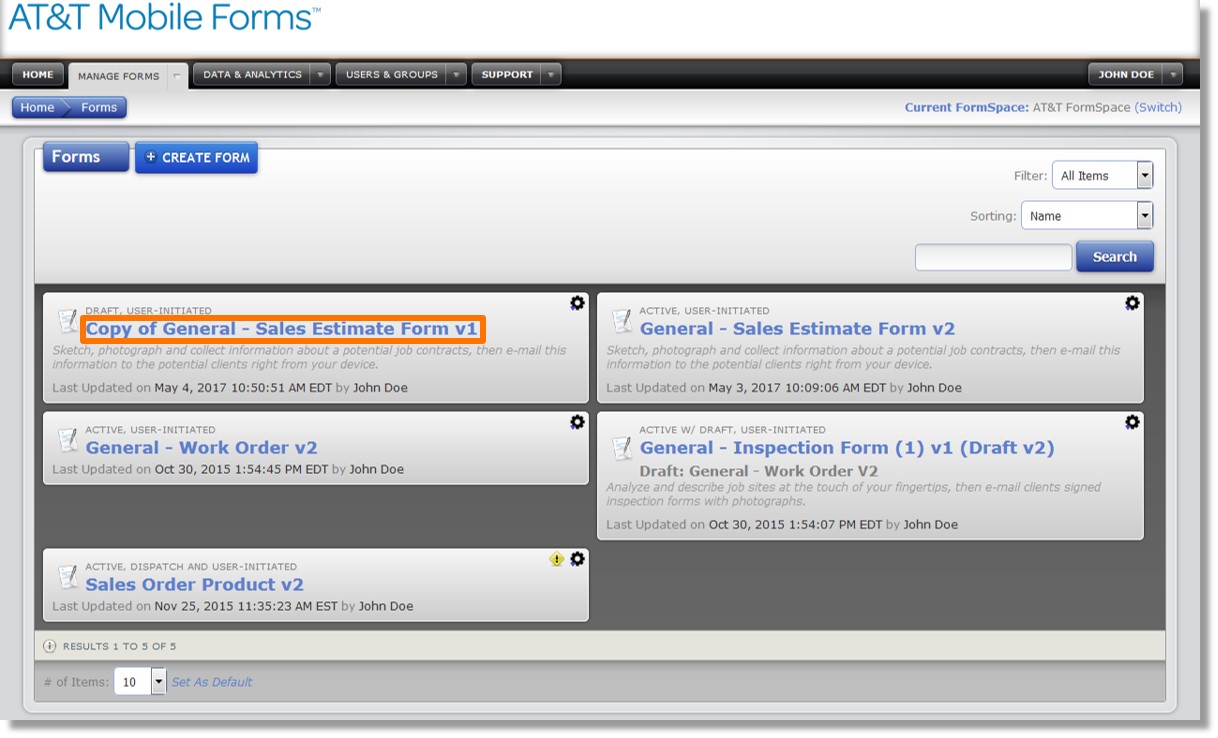 3.       Hover over the drop-down arrow
 to the right of the form's name, and click Permanently Delete.
Note: By permanently deleting your form, you will lose all data records on the AT&T Mobile Forms server. Ensure that all form submissions have been saved to an alternative database.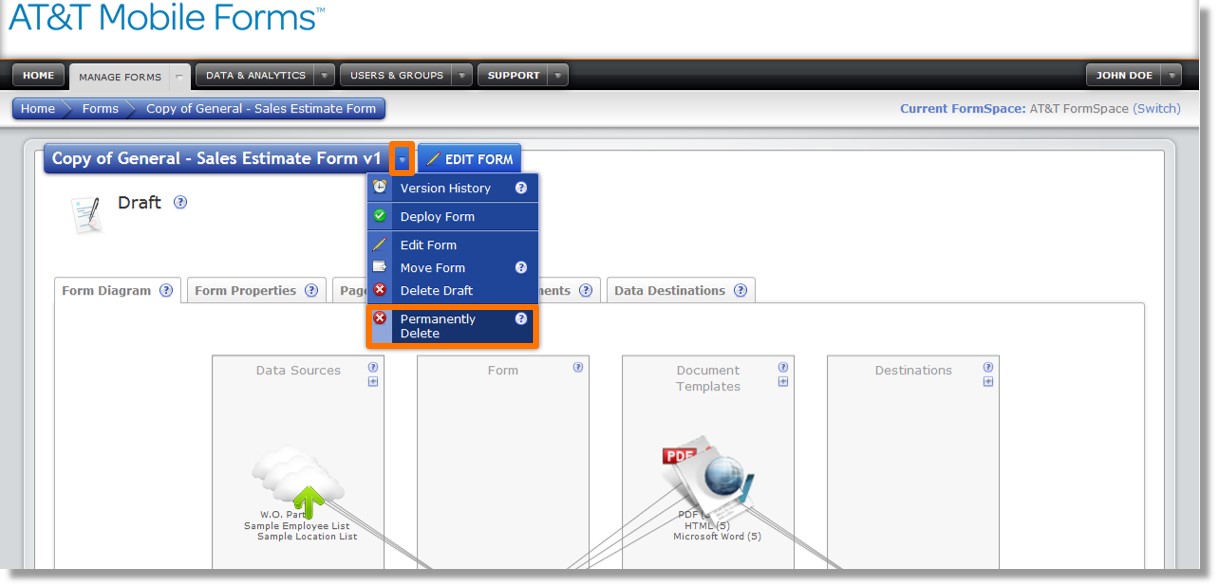 4.       The "Confirm Form and Data Deletion" window populates. Click the Delete Form and Data Records button.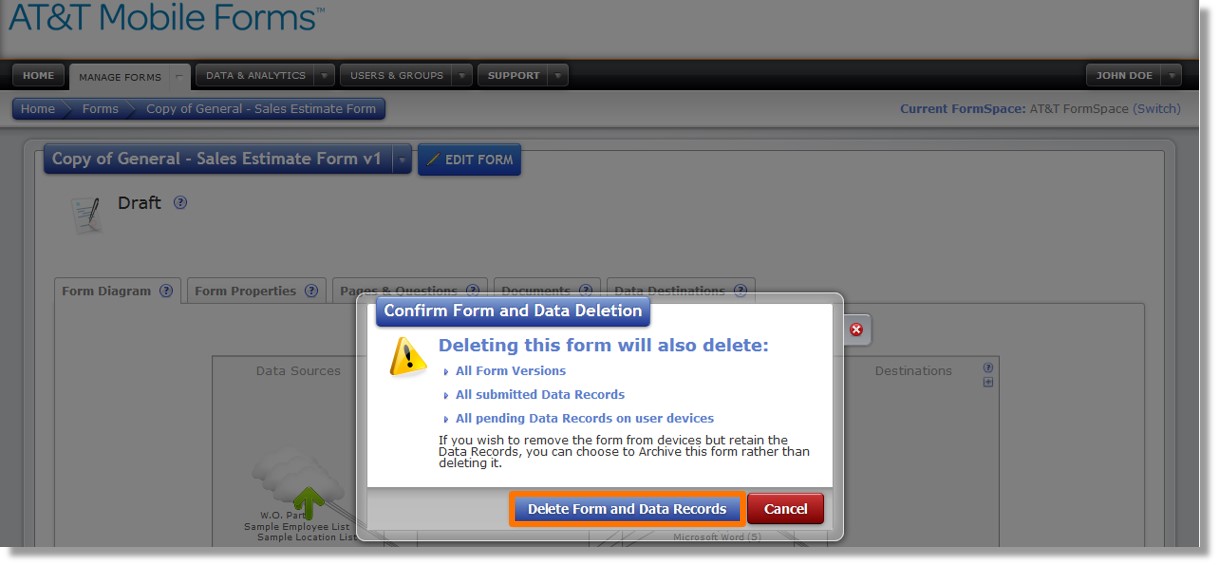 5.       The form is now deleted.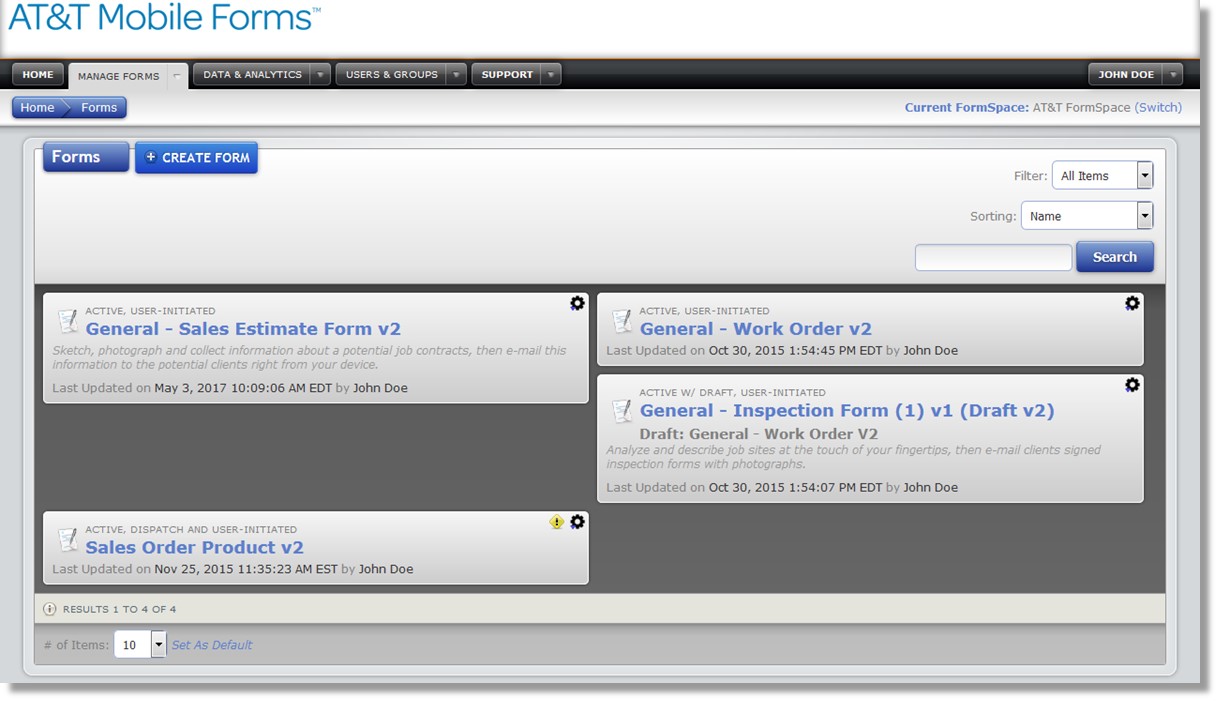 ---