Related Content
Company Info Overview
Article #9451
What is the Company Info section?
The Company Info section of your online account provide general information about your company. Administrators can access these sections on the Online account by going to the Admin Portal > Phone System.
The Company Info section of your account shows your Company Address, Caller ID Name and Directory information.

Company Address
The Company Name and and Company Address information listed on this section of your account will be used for publishing to Directory Listing if the service is available for your account.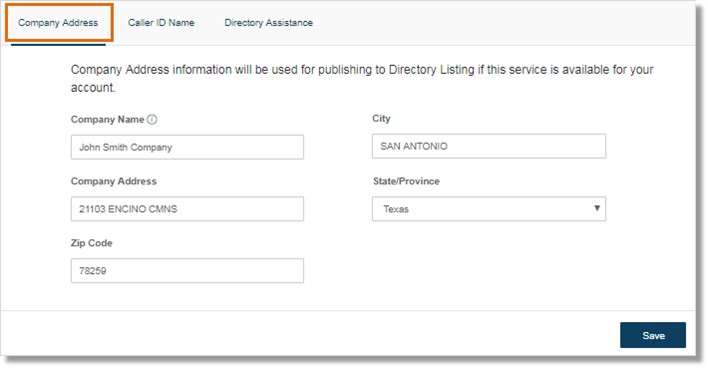 Caller ID Name
The Caller ID Name name along with the phone number will be displayed to the called party whenever an outbound call is made using one of your local numbers as the Caller ID.
Note: Does not apply to Toll-Free Numbers.
IMPORTANT: Max 15 characters (letters, numbers and space). Special characters not allowed.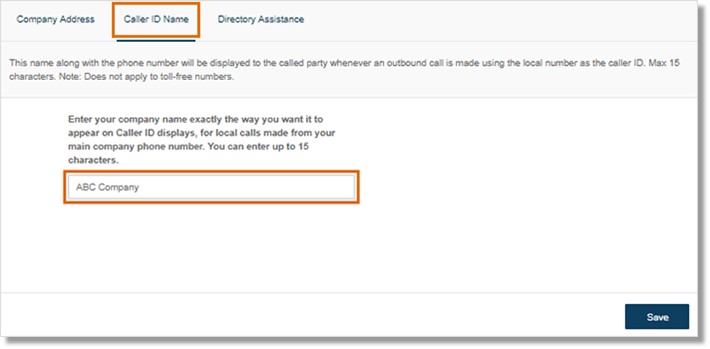 Directory Assistance
Directory Assistance enables business details to be published in the National Local Directory Assistance. Once your company details are published, potential customers can readily locate your business. This is a free feature available for Office and Professional plans.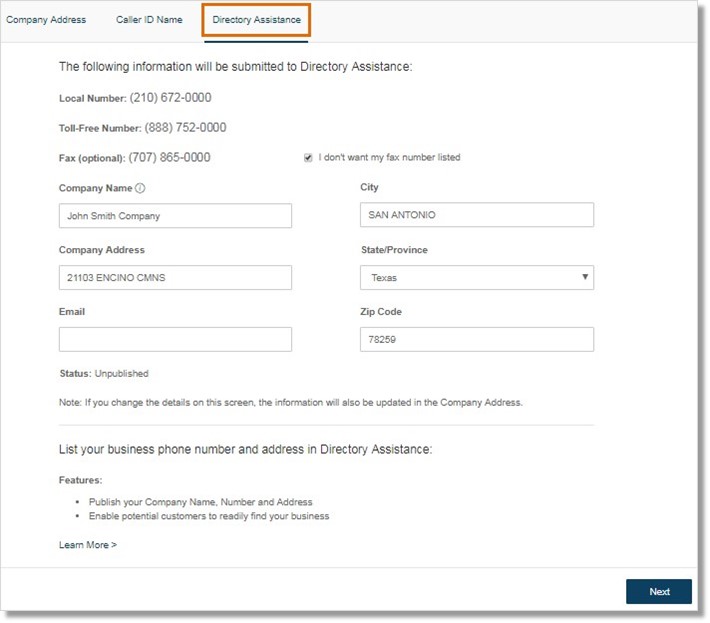 Keywords: 9451, Company Info, company information, company address, caller ID name, caller ID, directory assistance
---