Related Content
Multiple Account Access for Office@Hand  
Article #8867
I have multiple accounts with Office@Hand. How do I access each account without having to log out every time?
The Multiple Account Access feature centralizes the access for customers with multiple Office@Hand accounts, and allows them to link all their accounts in the Office@Hand Accounts Management Portal.  It allows company admins to access their Office@Hand accounts from a single log in. It also allows administrators to view services for all accounts from a single location.
The Multiple Account Access feature increases the efficiency of multiple account management without having to remember separate numbers for each account. From the Accounts Management Portal, administrators can easily switch from one account to another. It provides a consolidated view of all accounts, while remaining separate entities.
Sample Scenario
A company owns 3 separate accounts for their 3 branch offices, for tracking billing, and performance of their employees. An administrator logs in to the main account, and runs a report for one of their branches. He then switches to another account and runs a similar report.
The Office@Hand Accounts Management Portal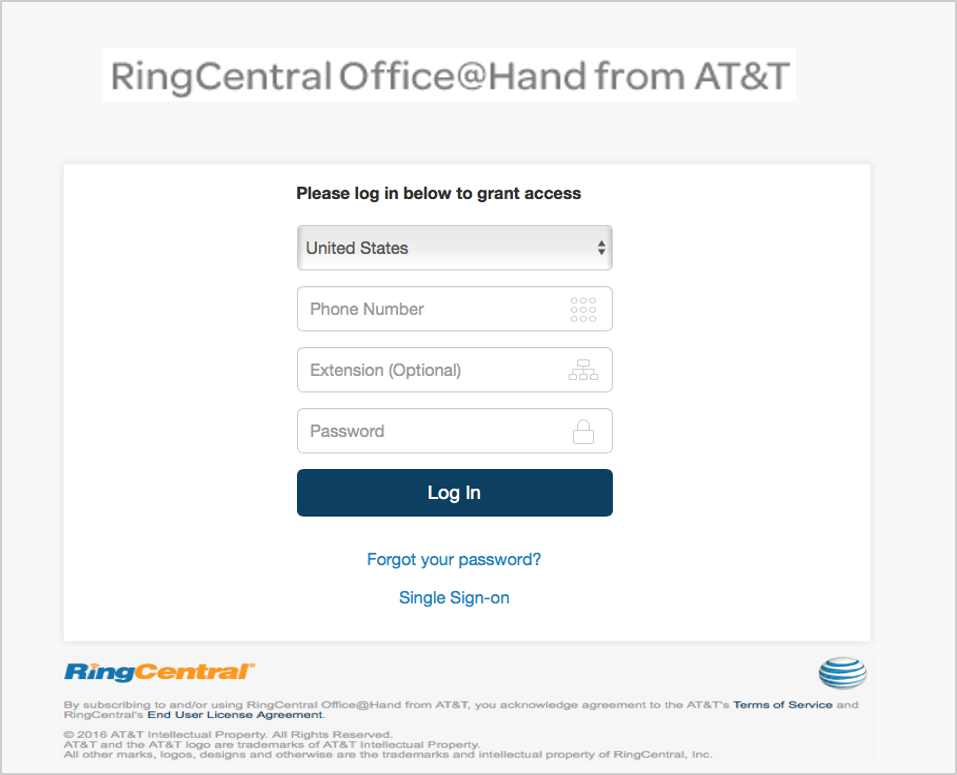 Log in to the Office@Hand Account Management Portal to access all accounts, and view service status.
https://accounts-officeathand.att.com/
Note: An administrator can only trigger log in to an account, and view service status from this portal. To configure an account's settings, he needs to do so within an account.
Office@Hand Account Management Overview

Account Name – Click on an account name to log in to that account, and manage it's company and user settings. You will be redirected to the Office@Hand online account management site.
Service Status – Easily view account status details.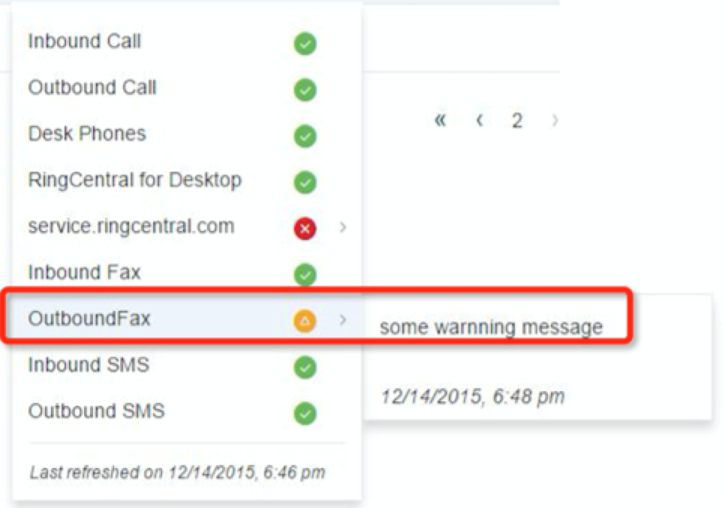 Link Account – Click on the Link Account icon to add accounts to the Account Management Portal.
Unlink Selected Account – Place a check mark on an account, and click on this button to remove an account from the portal.
Frequently Asked Questions
Q: Do the various admins in a single account benefit from accounts linked by another admin?
A: No, accounts must be linked by each user that wishes to use this. If they share accounts, they can see the same linked accounts
Q: How often is the service status refreshed?
A: Every 3 minutes. These can be refreshed manually at any time as well.
Q: Is this linked to service web, mobile or desktop app in any way once the accounts are linked?
A: No, there are no connections to these end points. From this portal, an admin can only trigger a login to an account or view service status.  In order to manage the accounts they must do so within the account.
---