Related Content
Mark a message as Read in the AT&T Landline Texting desktop application for Mac OS
Note: Marking a text message as read in the desktop application marks the message as read for all AT&T Landline Texting applications.
1.       Hover over the message notification bubble.
2.       The background color changes from blue to dark blue.
3.       Move the pointer off the bubble and allow it to close.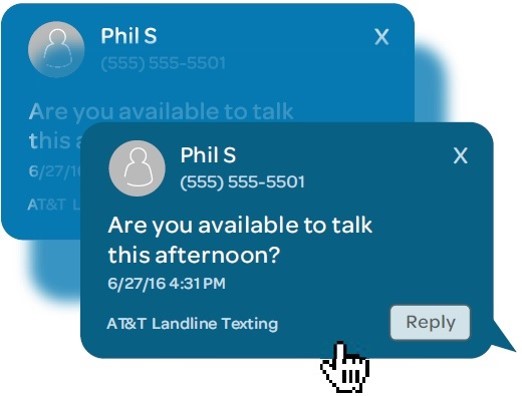 ---