Related Content
Enabling HD Voice on the Online Account
Article #8026
High-Definition Voice or HD Voice allows you to establish calls between supported RingCentral desk phones and desktop apps with high quality voice audio. Follow these steps to activate HD Voice on your online account.

Step 1:
Log in to your Office@Hand online account.
Step 2:
On the Admin Portal under Phone System, select Phones & Devices.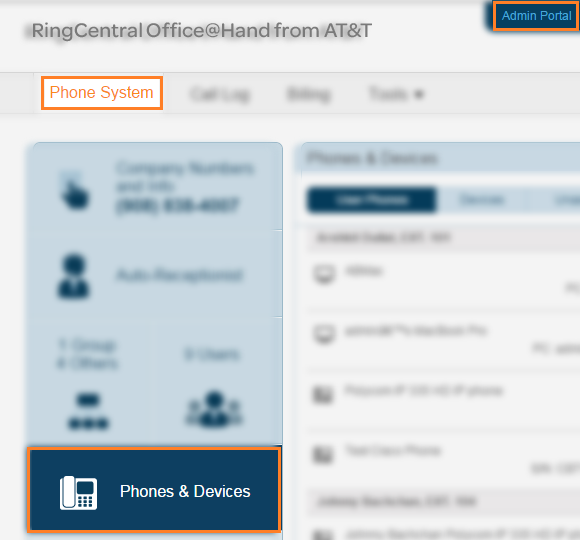 Step 3:
Click the User Phone that needs to be set up with HD Voice.


Step 4:
Set the Bandwidth usage to High and then tick the option to Use HD Voice if possible, and click Save.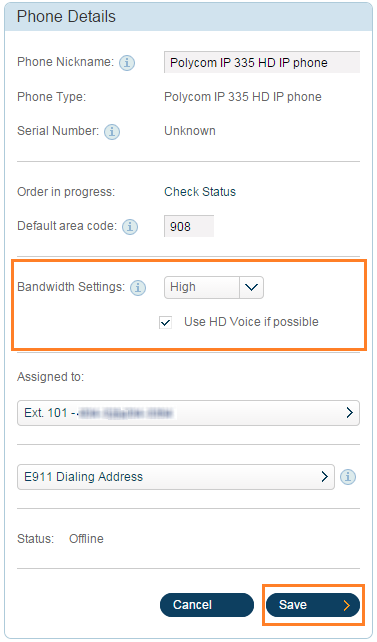 To improve the quality of your calls, you can set how much network bandwidth to use for calls:
High Bandwidth – gives you better sound quality but calls can become choppy when it's not available.
Low Bandwidth – gives you lower sound quality but ensures no interruptions during your conversation.

See also:
HD Voice Overview
---