Related Content
Enable view only mode in the AT&T Landline Texting desktop application for Mac OS
Note: View Only Mode allows you to disable all interactions with incoming text messages including marking as read, reply, forwarding, etc.
1.       Click on the AT&T Landline Texting desktop icon

.
2.       Click Settings.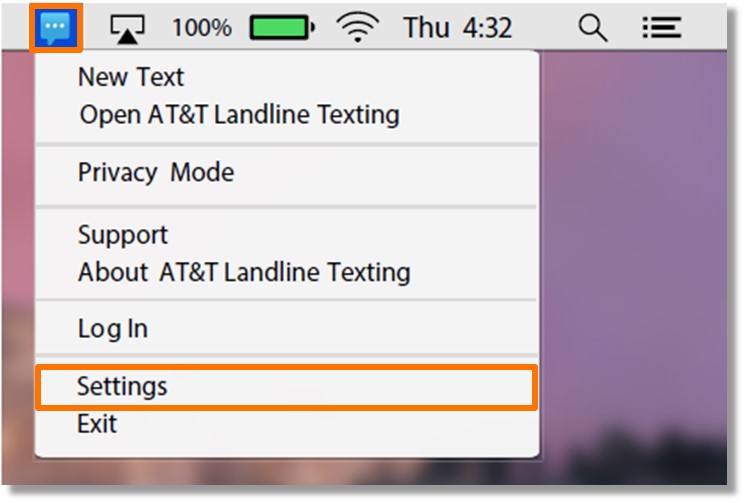 3.       Click the Options tab.
4.       Check the box to the left of "View Only Mode" to enable it, or uncheck it to disable it.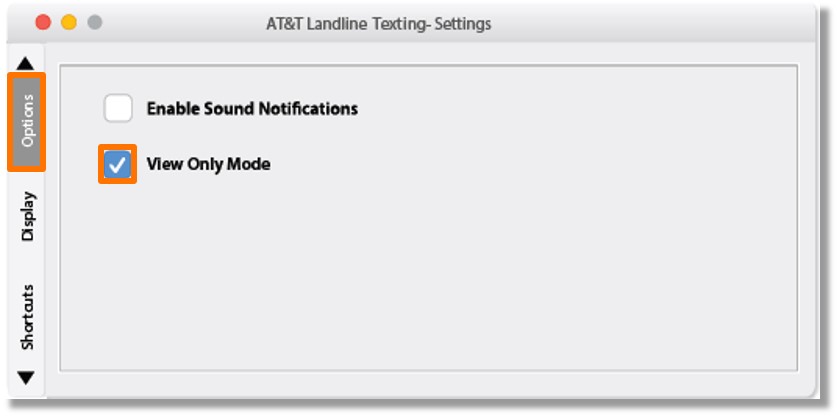 ---