Related Content
Enable a folder to receive files via email in the Box from AT&T web portal
1.       Navigate to the desired folder.
2.       Click the more options icon

 to the right of the folder.

3.       Click Settings in the drop-down menu.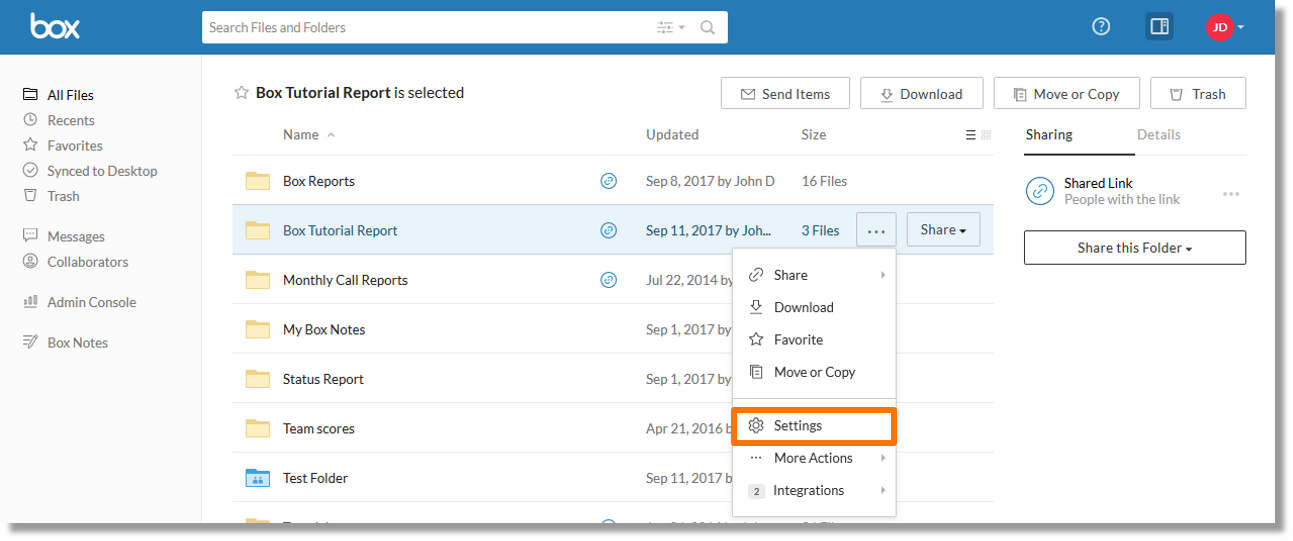 4.       Scroll down to the "Uploading" section.

5.       Click the checkbox to the left of "Allow uploads to this folder via email".

6.       A confirmation message displays and the email address for the selected folder appears in the text box below "Upload Email Address".
7.       Click the Save Changes button at the top right.

---