Related Content
Edit the bubble notification settings in the AT&T Landline Texting desktop application for Mac OS
1.       Click the on the AT&T Landline Texting desktop icon

.
2.       Click Settings.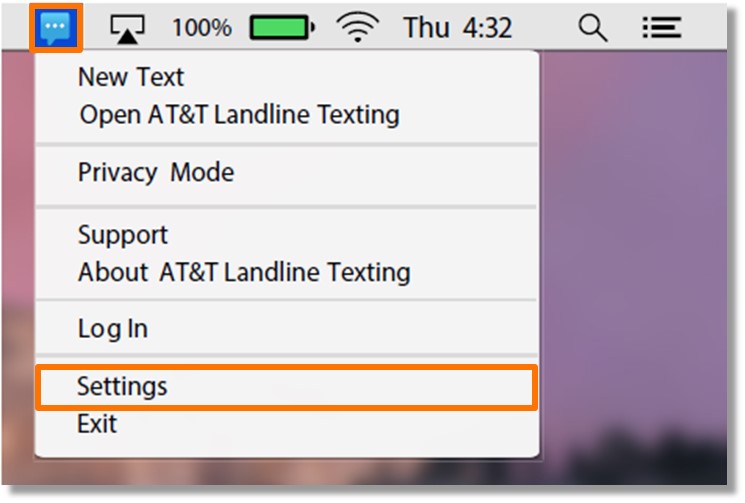 3.       Click the Display tab.
4.       Use the slider to adjust the Bubble Effect slider:
·         Slide the bar to the left above the word "Disable" to have the notification close immediately.
·         Set the slider to the desired position between "Slow" and "Fast" to configure the speed at which the notification fades.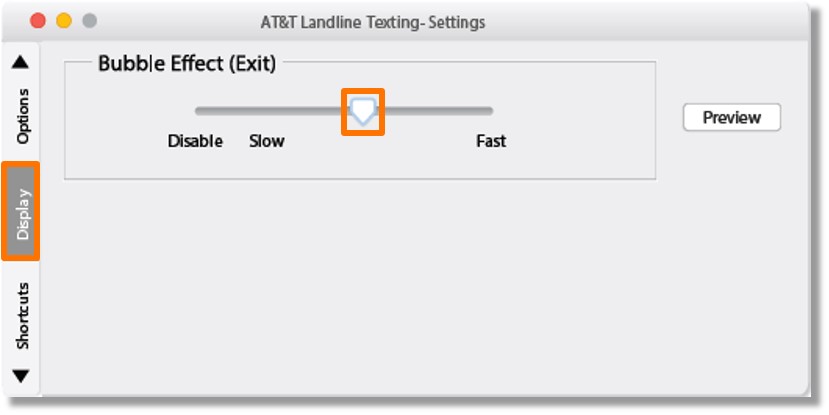 ---