Related Content
Edit a user's email address with the AT&T Mobile Forms web portal
1.       From the home screen, click the USERS & GROUPS tab.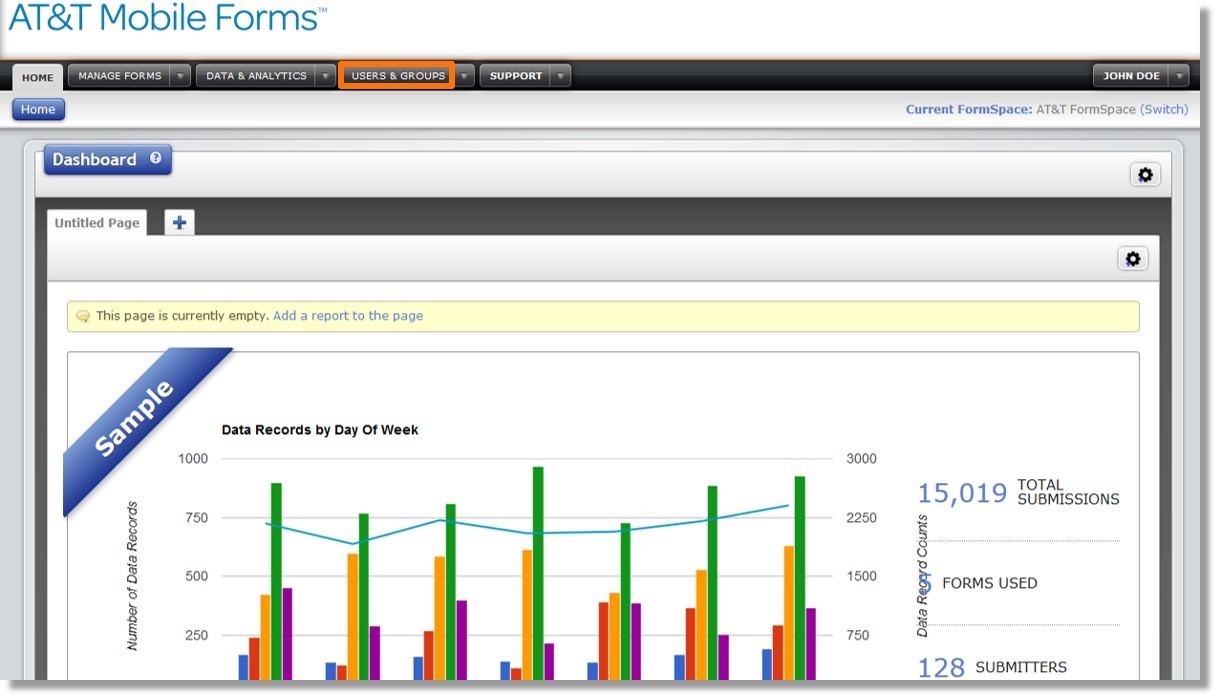 2.       Click the display name for the user you wish to edit.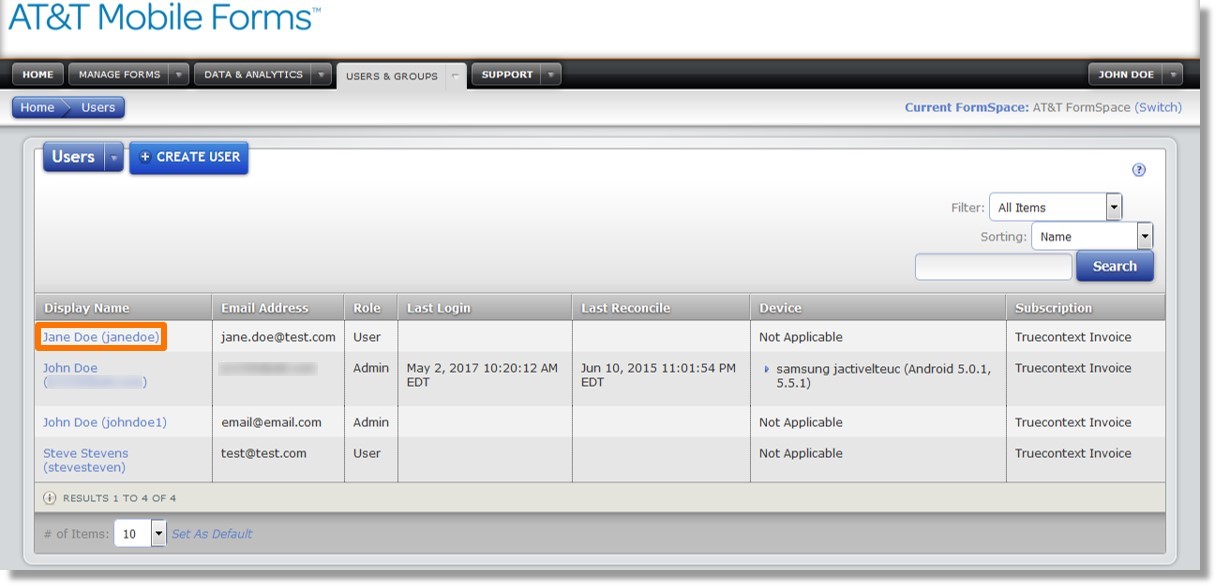 3.       Hover over the drop-down arrow 

to the right of the username and click Update.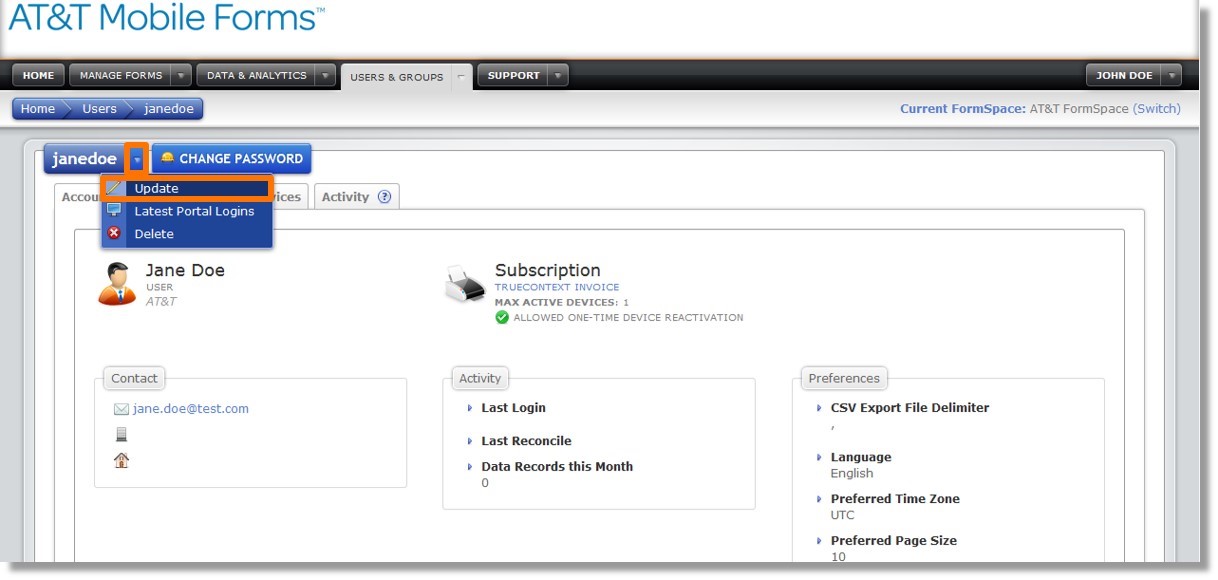 4.       Click the text box under "Email Address" and enter the new email address.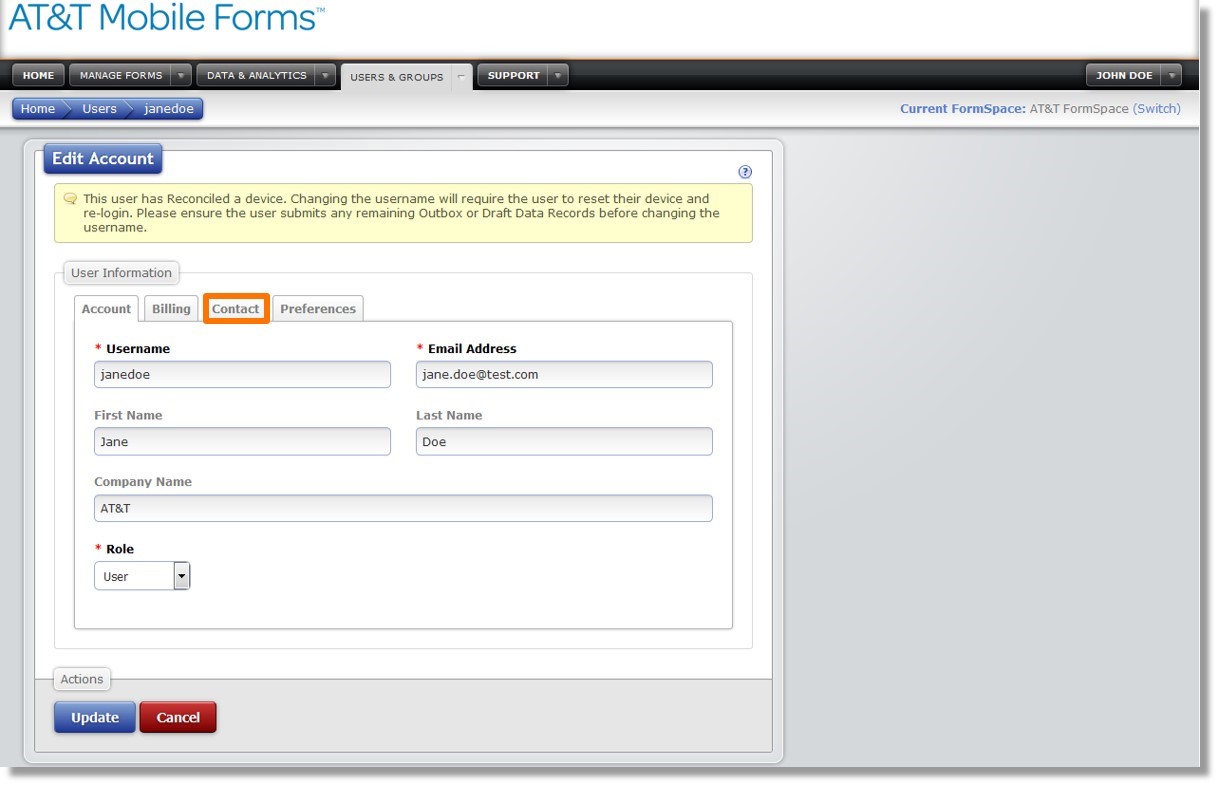 5.       Click the Update button.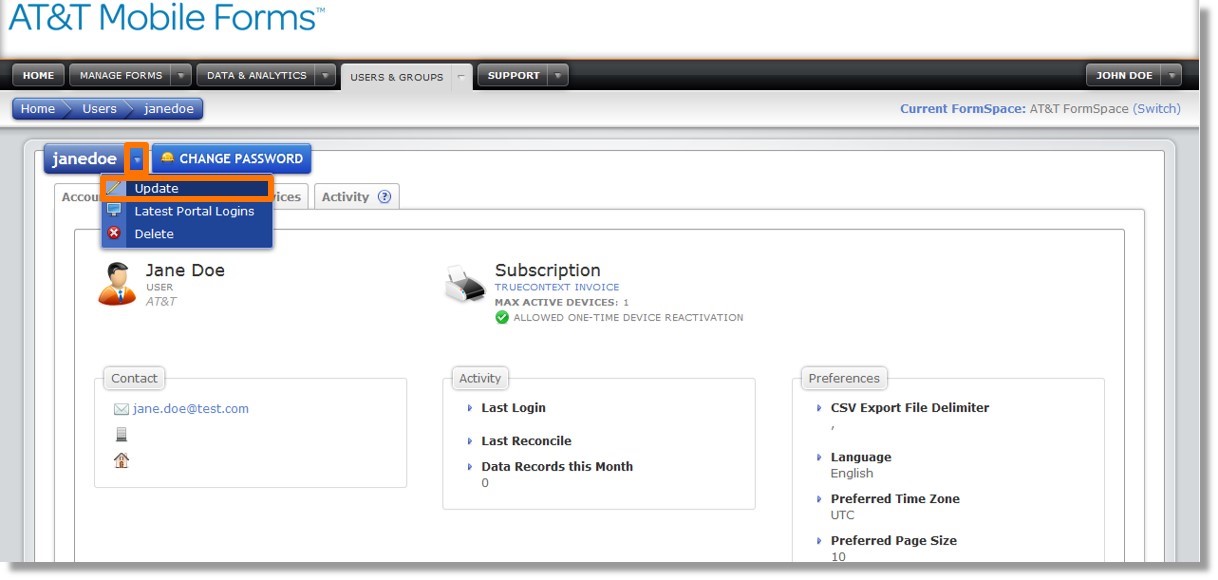 6.       The email address is updated.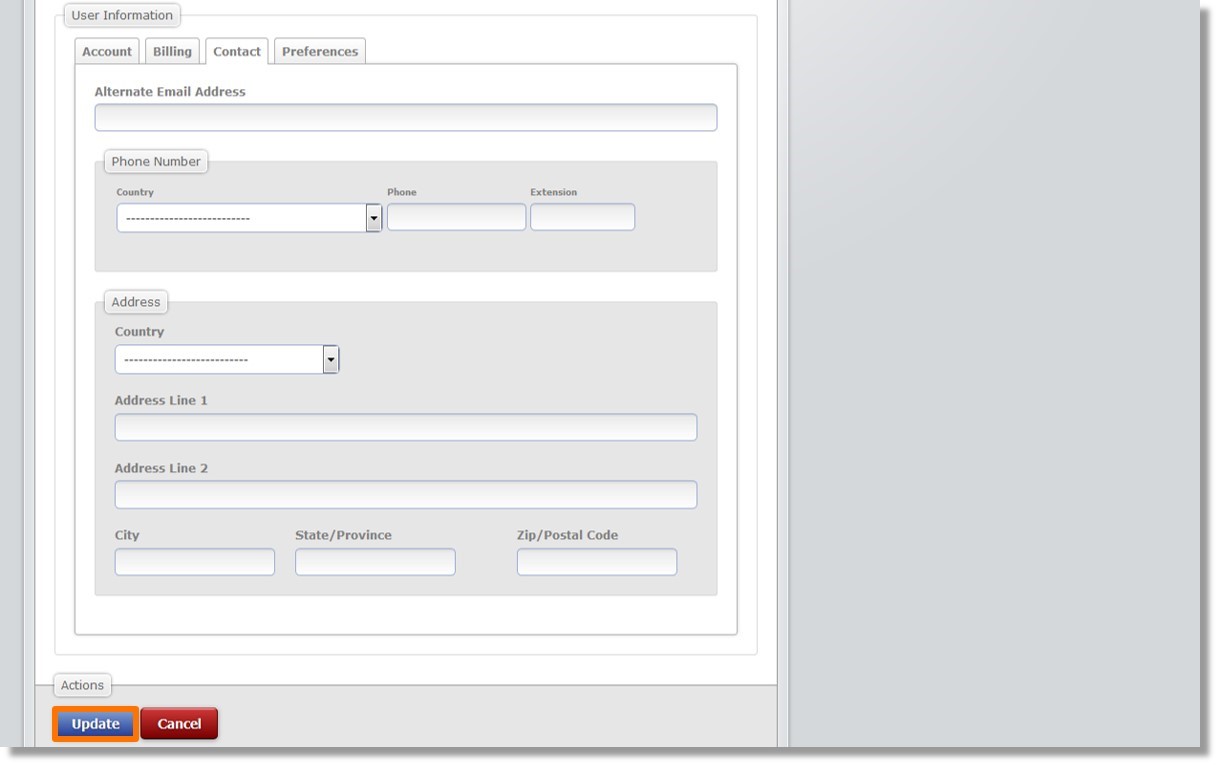 ---