Related Content
Edit a user's contact information with the AT&T Mobile Forms web portal
1.       From the home screen, click USERS & GROUPS tab.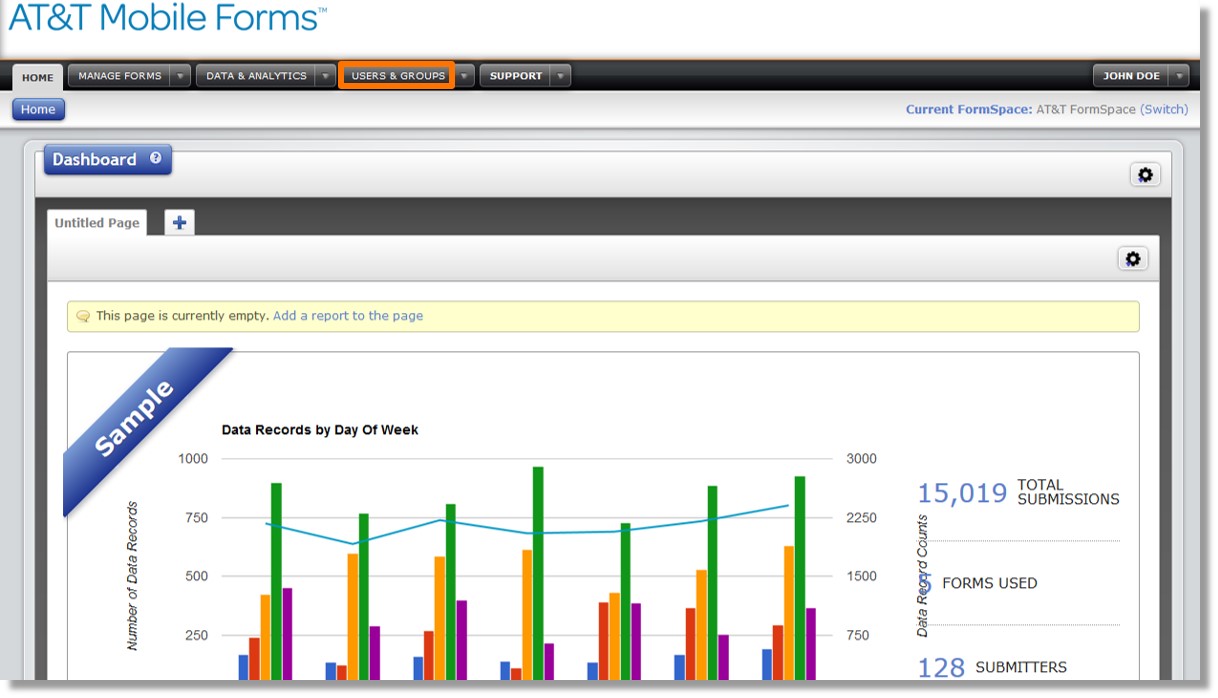 2.       Click the display name of the user you wish to edit.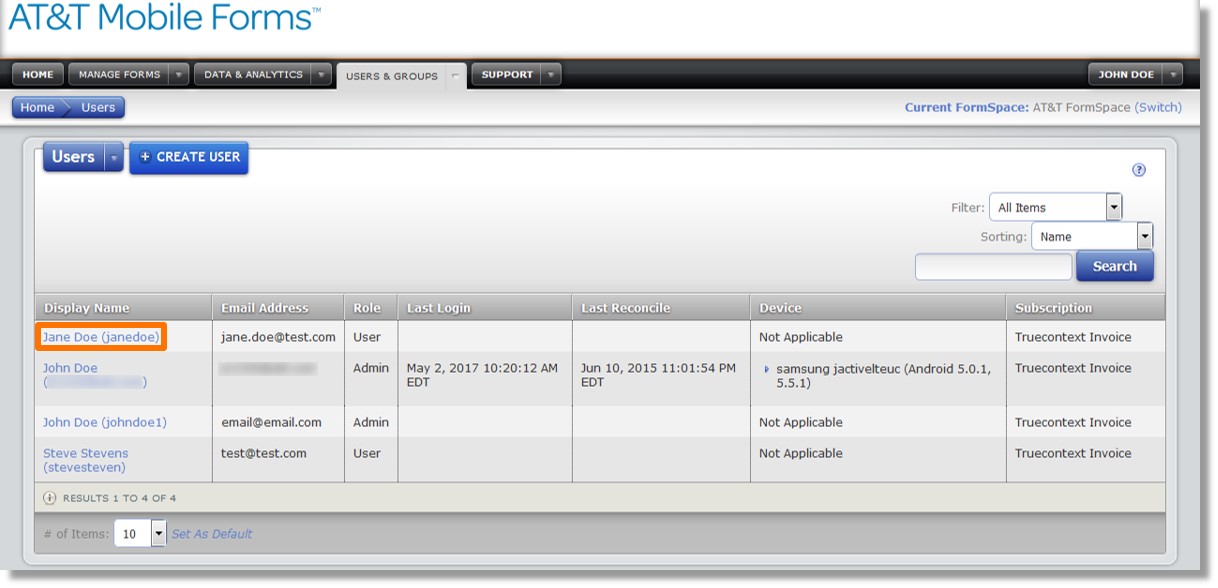 3.       Hover over the drop-down arrow 

to the right of the username and click Update.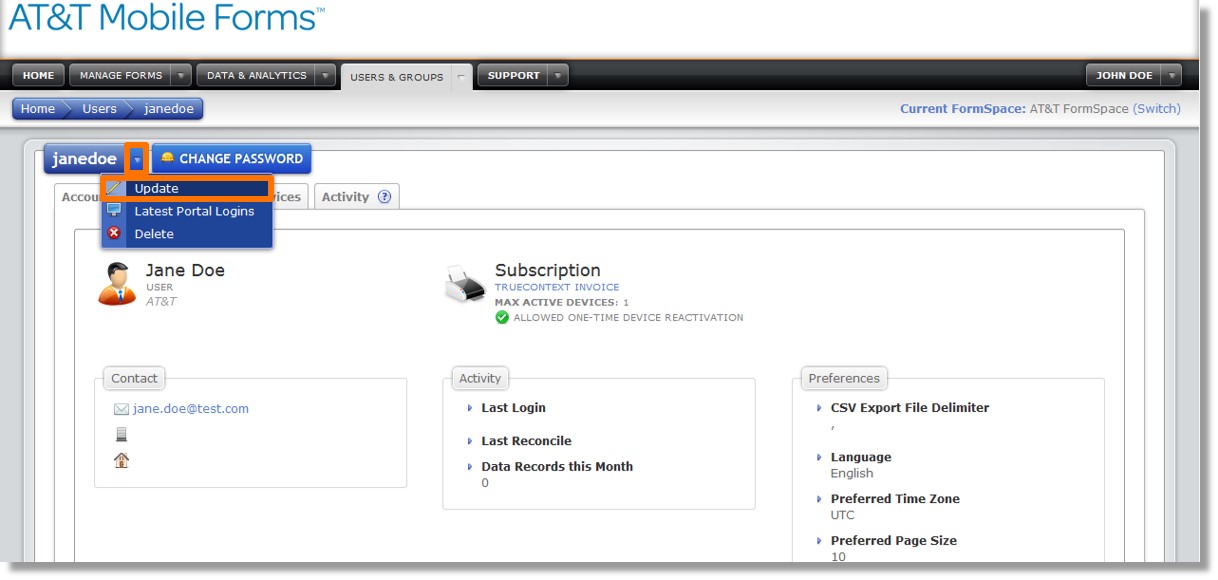 4.       Click the Contact tab.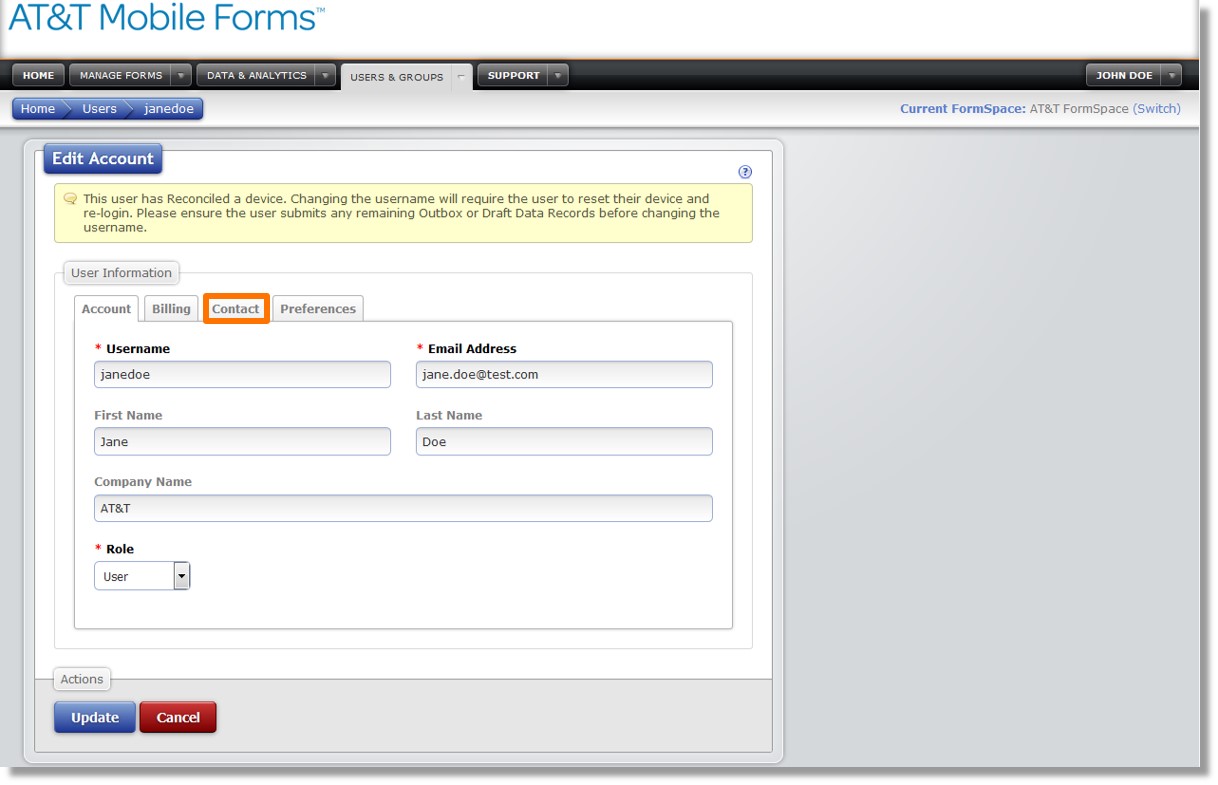 5.       Edit the desired fields, and then click the Update button.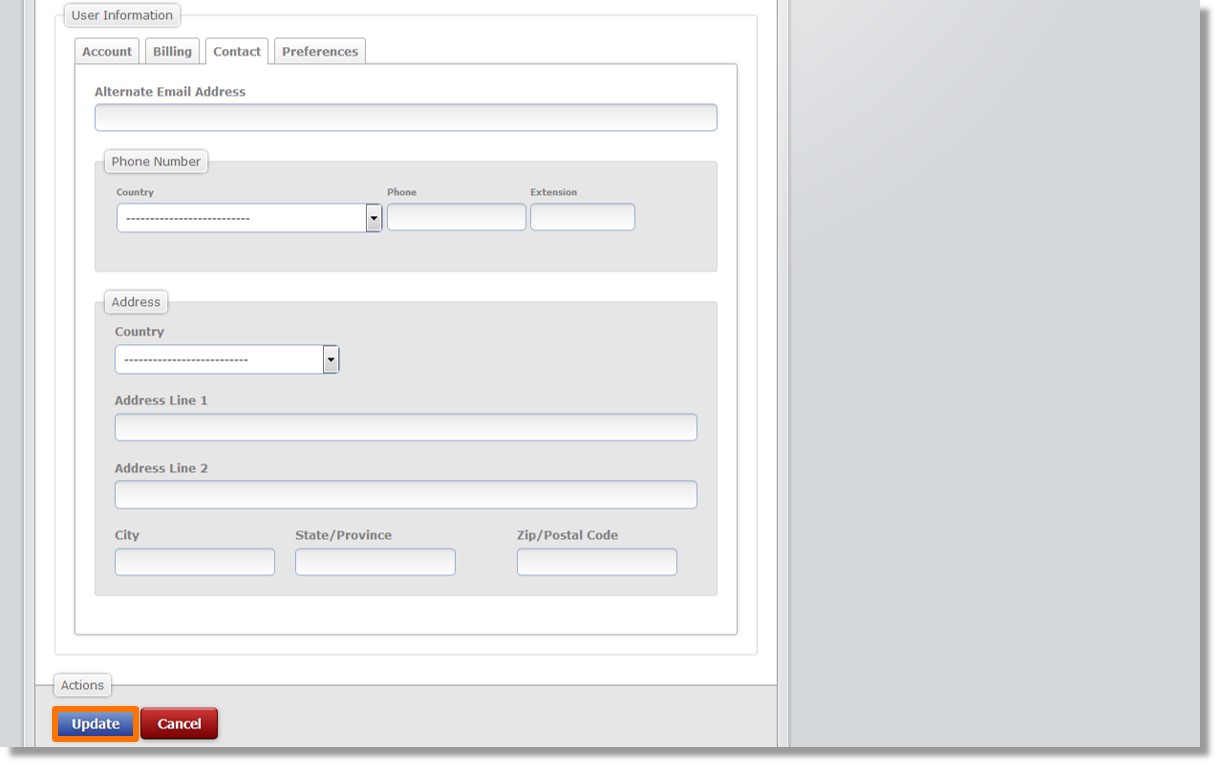 ---