Related Content
Edit a document using Box Edit for Box from AT&T
Note: You must first download and install Box Edit before use. To learn how to install Box Edit, see our "Install Box Edit" tutorial. Any file type that can be opened in a program on your computer can be opened with Box Edit. Examples include: .docx, .xlsx, .pdf, .pptx, .txt.
1.       Navigate to the folder that contains your desired document.

2.       Click on the more options icon 

to the right of the document's name.

3.       Hover over "Open with…" in the drop-down menu, and click Microsoft Excel.
Note: In this case, we are selecting Microsoft Excel, but this option will change based on the type of file.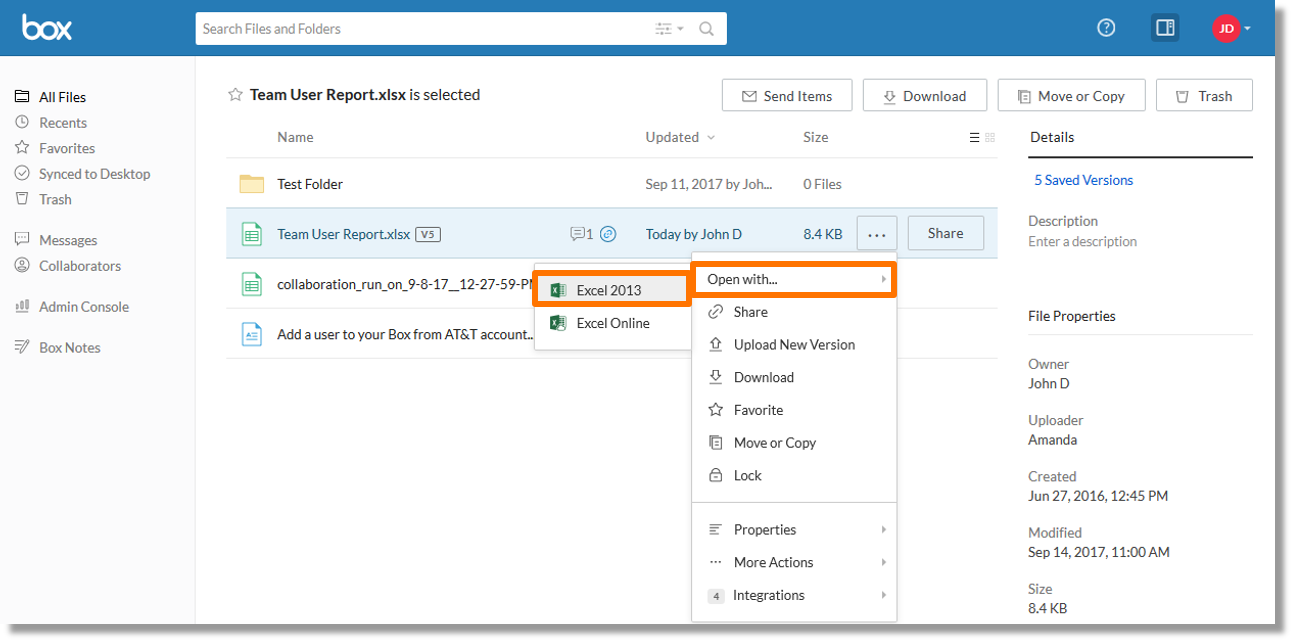 4.       Read the pop-up, and then click the Close button.
Note: Click the "Lock file to prevent others from editing it" link to lock the file for editing.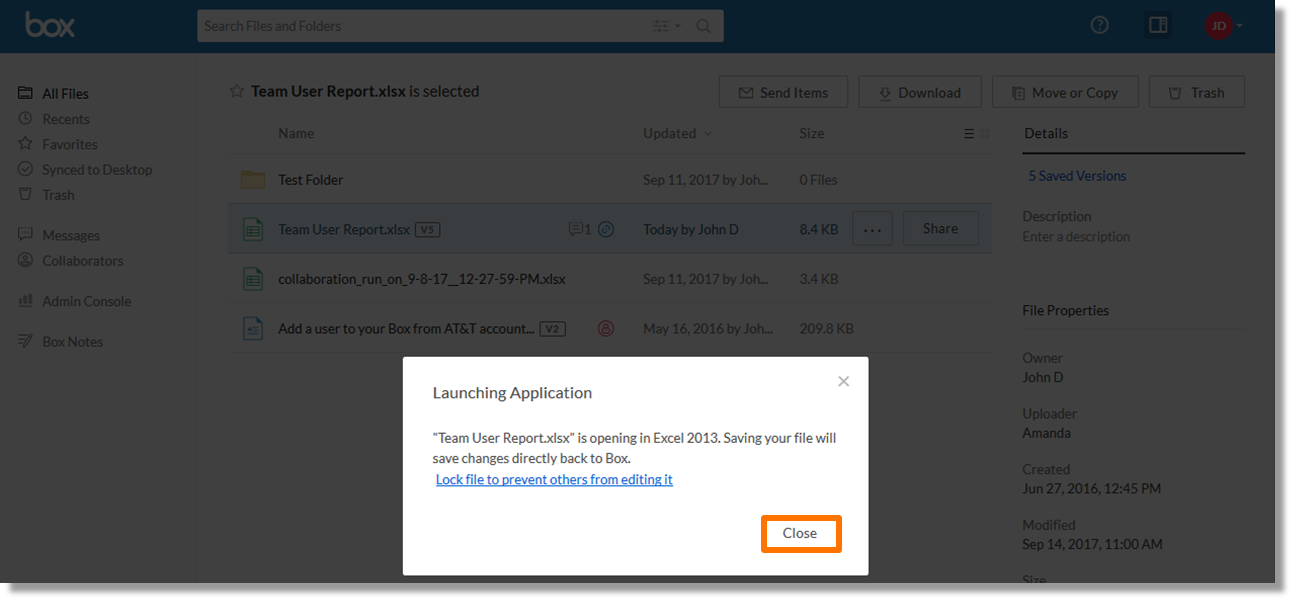 5.       Edit the file as desired.

6.       Click the save icon

 at the top left of the Microsoft Excel application.

7.       A message displays to notify you that there is a new version of your file.
8.       Click the Refresh button or refresh your browser to see the updated file.

---