Related Content
Downloading and Installing the RingCentral Softphone on a Mac computer
Summary: How do I download and install the Softphone on a Mac computer?

The RingCentral Softphone is a free downloadable software application, which can be used to make and receive calls, send faxes and even retrieve voice and fax messages. The Softphone is compatible with Microsoft XP, Vista, Windows 7, and Mac. It can be downloaded on multiple computers for free.

NOTE: In order for the RingCentral Softphone to work properly, your computer has to meet at least the minimum requirements.

Step 1:
Download the Softphone from the links below

• MacSP 64bit US
• MacSP 64bit UK

Step 2:
Click Save File to download to the installer in your Mac.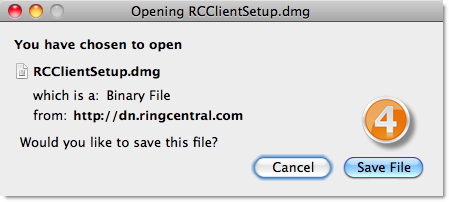 Step 3:
On the Dock, launch the RingCentral Softphone Installer.

Step 4:
Click on the RingCentral Softphone.mpkg icon.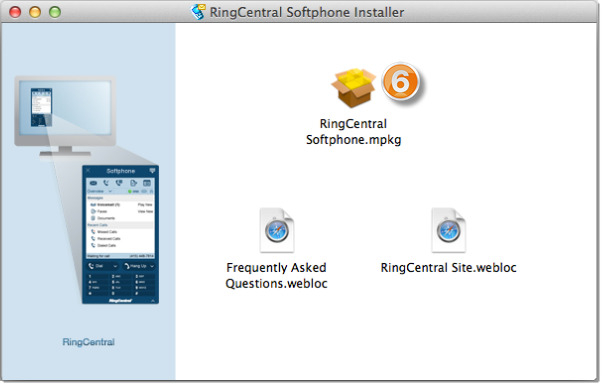 Step 5:
Click Continue to start the installation process.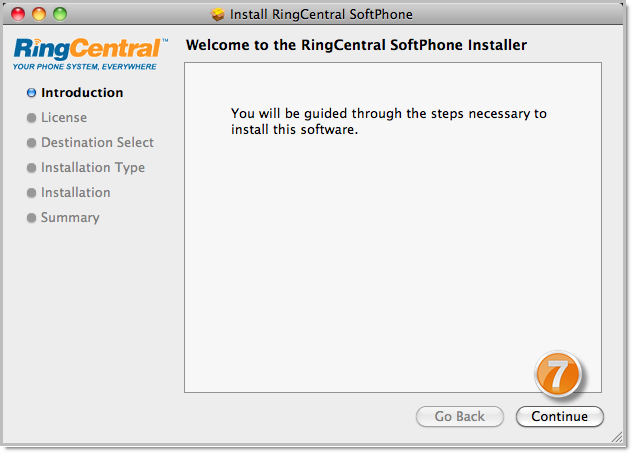 Step 6:
Once done reading the Software License Agreement. Click Continue to proceed.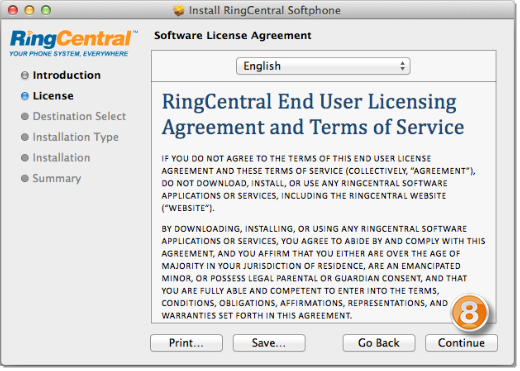 Step 7:
A prompt appears, click Agree to proceed.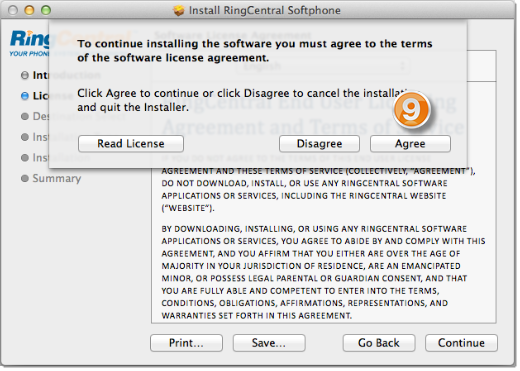 Step 8:
Click Install to begin the installation.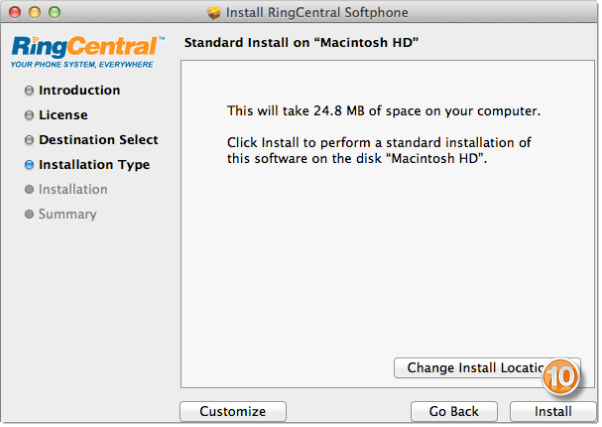 Step 9:
Enter the computer administrator's Name and Password and click Install Software.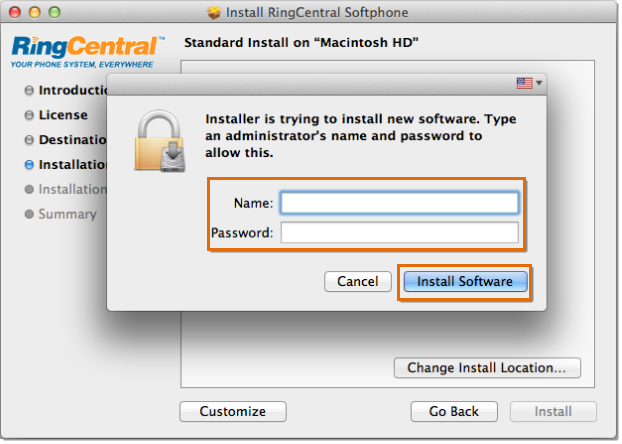 Step 10:
Click Close to finish the installation.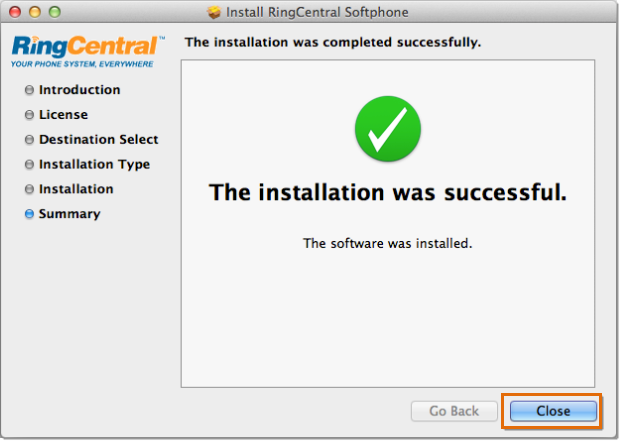 Step 11:
Once the setup is complete, click Close.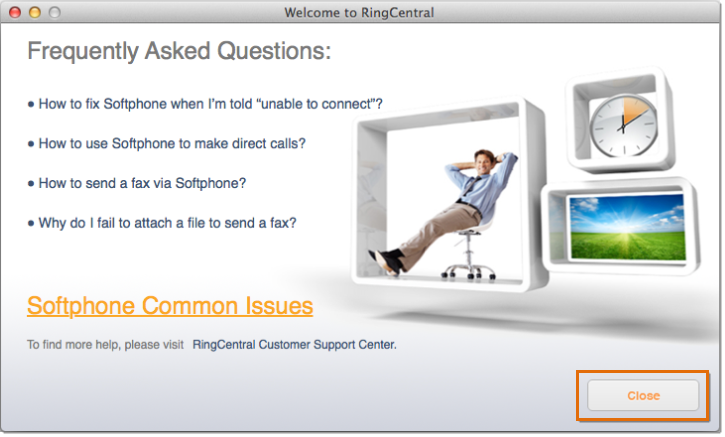 See Also:
Installing RingCentral for Desktop (Mac)
---