Related Content
Download and install the AT&T Landline Texting desktop application for Windows
1.       Open a browser and navigate to https://landlinetexting.att.com/apps.
2.       Click the link for your desired Windows version.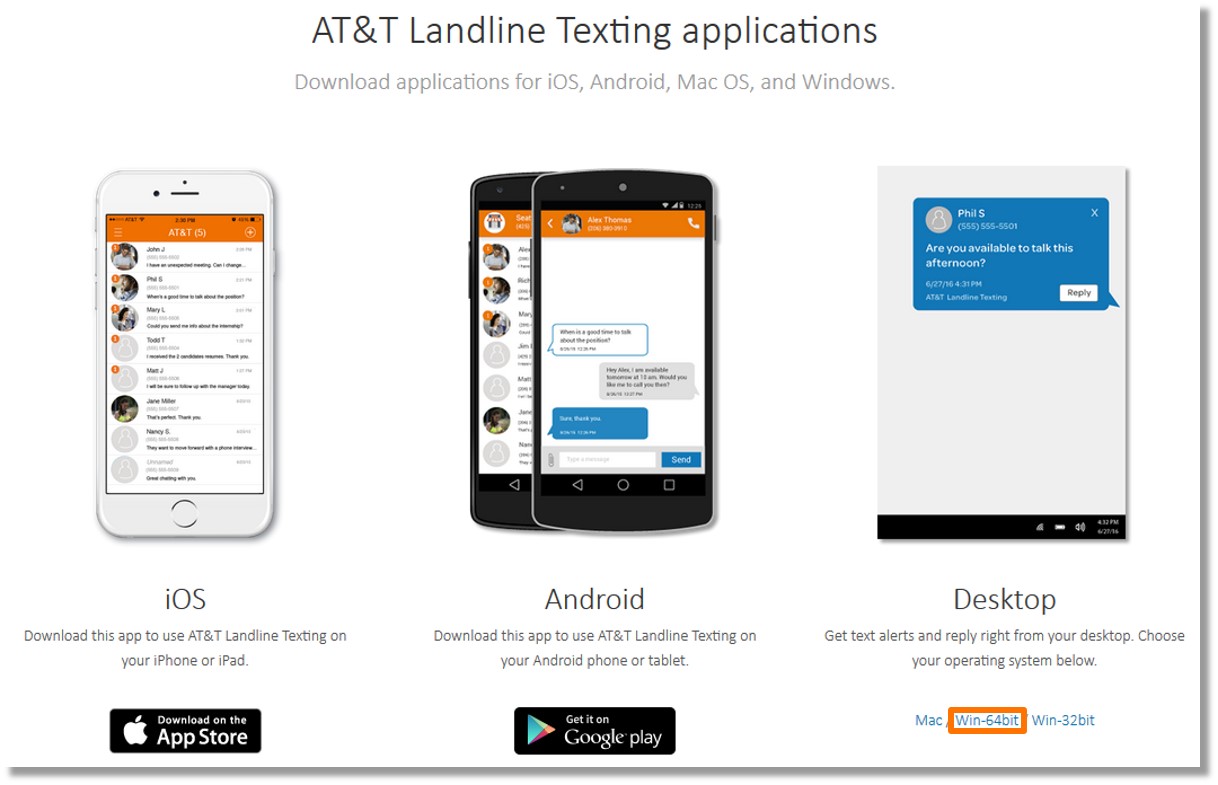 3.       Click the Save File button.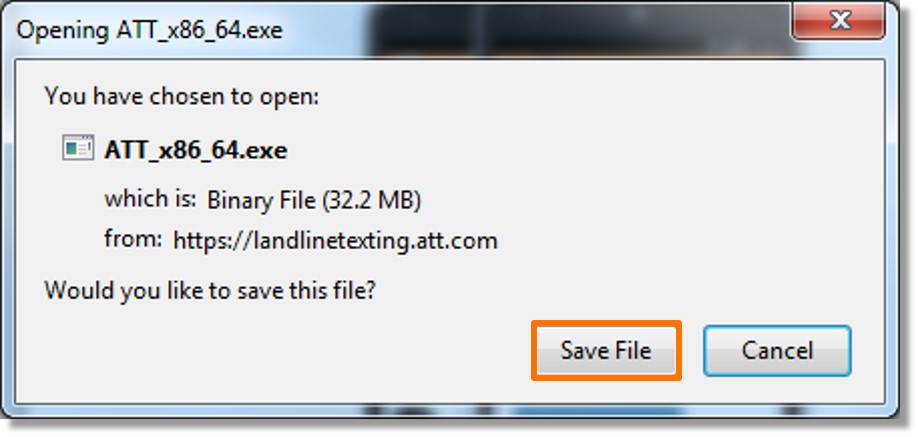 4.       When the download completes, run the installer.
Note: If the User Account Control dialog box appears, click the Yes button.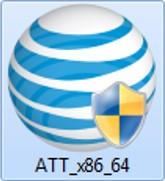 5.       The AT&T Landline Texting Log In dialog box appears.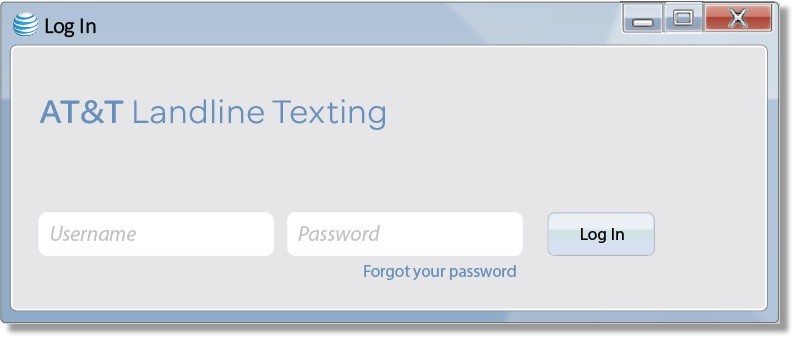 ---