Related Content
Download a file or folder in the Box from AT&T web portal
1.       Navigate to the file or folder you wish to download.

2.       Hover over the row for the file or folder and click the more options icon

 to the right.

3.       Click Download in the drop-down menu.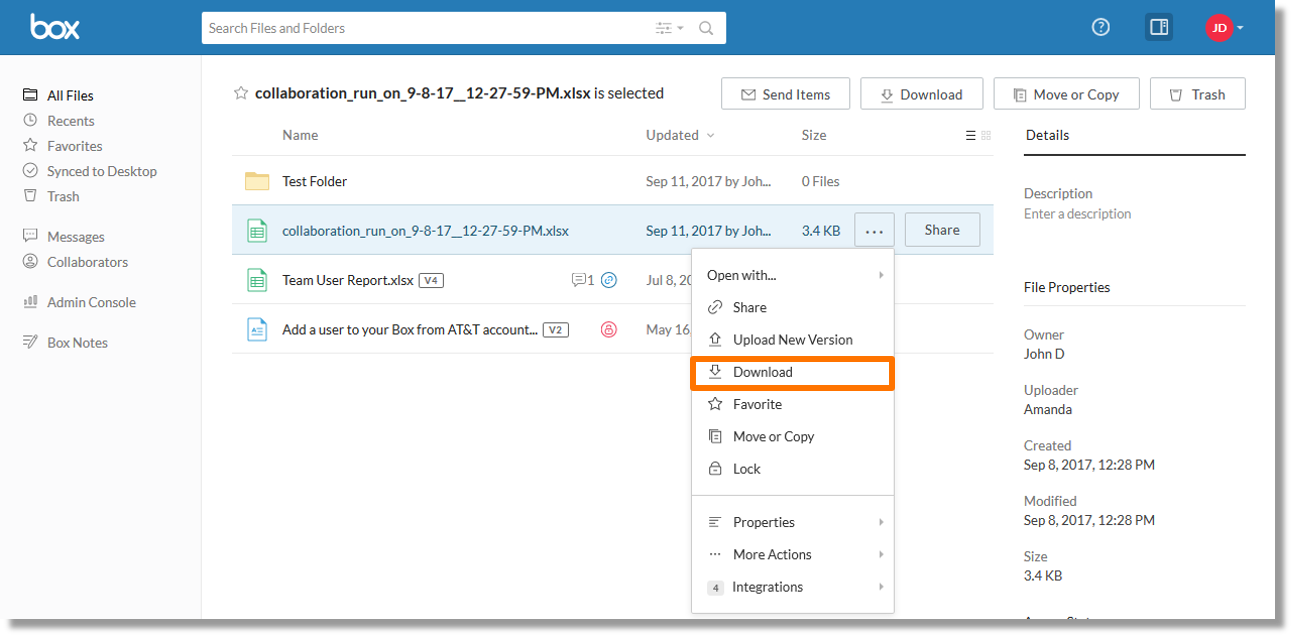 4.       Select the desired action, and click the OK button.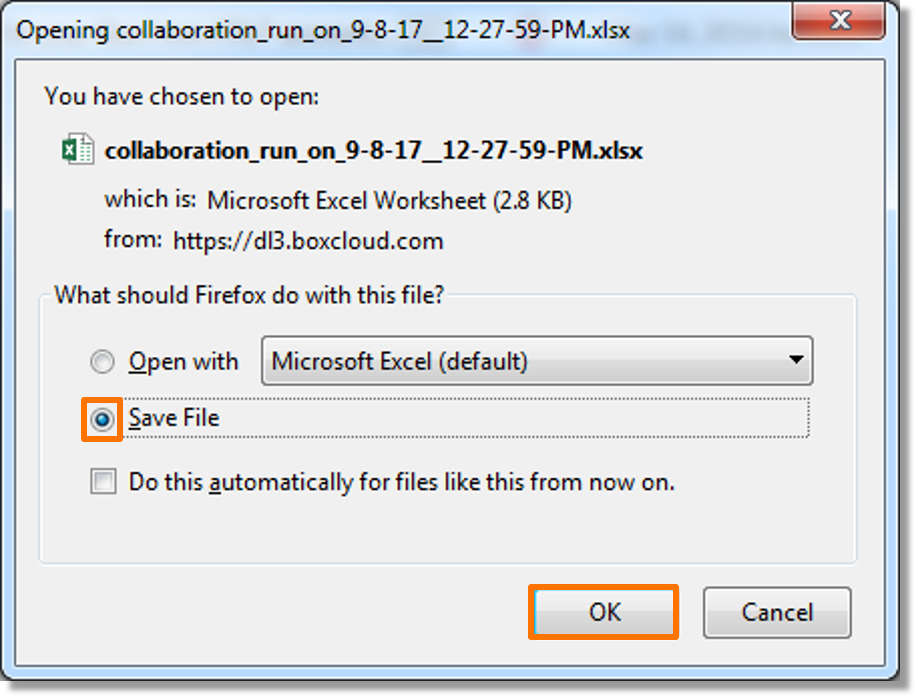 5.       The file or folder downloads.

---