Related Content
Deleting Company Numbers Using the Office@Hand Mobile App
Article #2700
RingCentral Office@Hand from AT&T allows you to have up to three numbers for your business: a toll-free main number, a local main number and a local number for fax. The Tool-Free number and Fax number are optional features that you can enable on your Office@Hand account. To do this, follow the steps below.

NOTE: You need to be an account administrator to perform these steps.

Step 1:
Launch the Office@Hand mobile app on your device.



Step 2:
Tap Menu > Settings.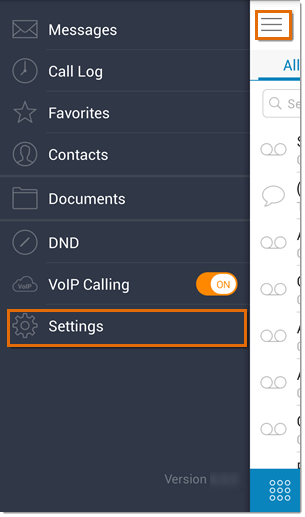 Step 3:
Tap Phone System.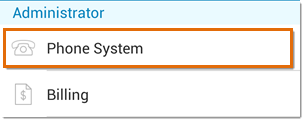 Step 4:
Tap Company Numbers and Info.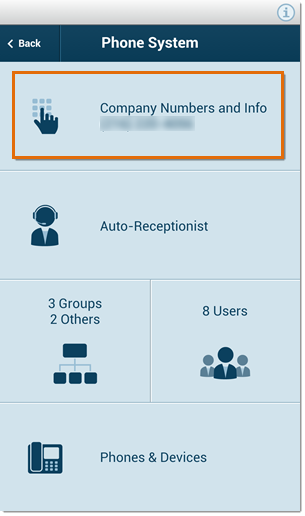 Step 5:
Select the Company Numbers you want to delete.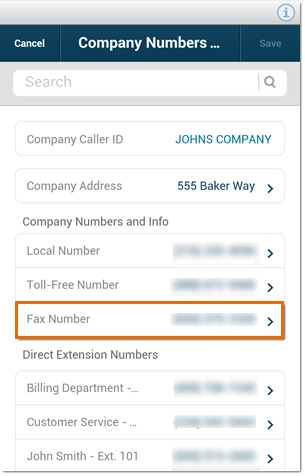 NOTE: In this example we used Fax Number to be deleted.

Step 6:
Tap the Delete Number button at the bottom of the screen.

Step 7:
Tap OK to confirm.

You have now deleted a company number on your Office@Hand mobile app.

See Also:

Deleting Call Queues on Your Mobile App
Deleting an Extension on Your Mobile App
Key words: deleting fax number, fax, company number, delete number, iOS App, delete toll-free number. delete number, android app, ios, android

---