Related Content
Delete a user with the AT&T Mobile Forms web portal
Note: Deleting a user does not decrease the licenses you are billed for. If you do not see a delete option, this option is not available for your subscriber type.
1.       Click the USERS & GROUPS tab.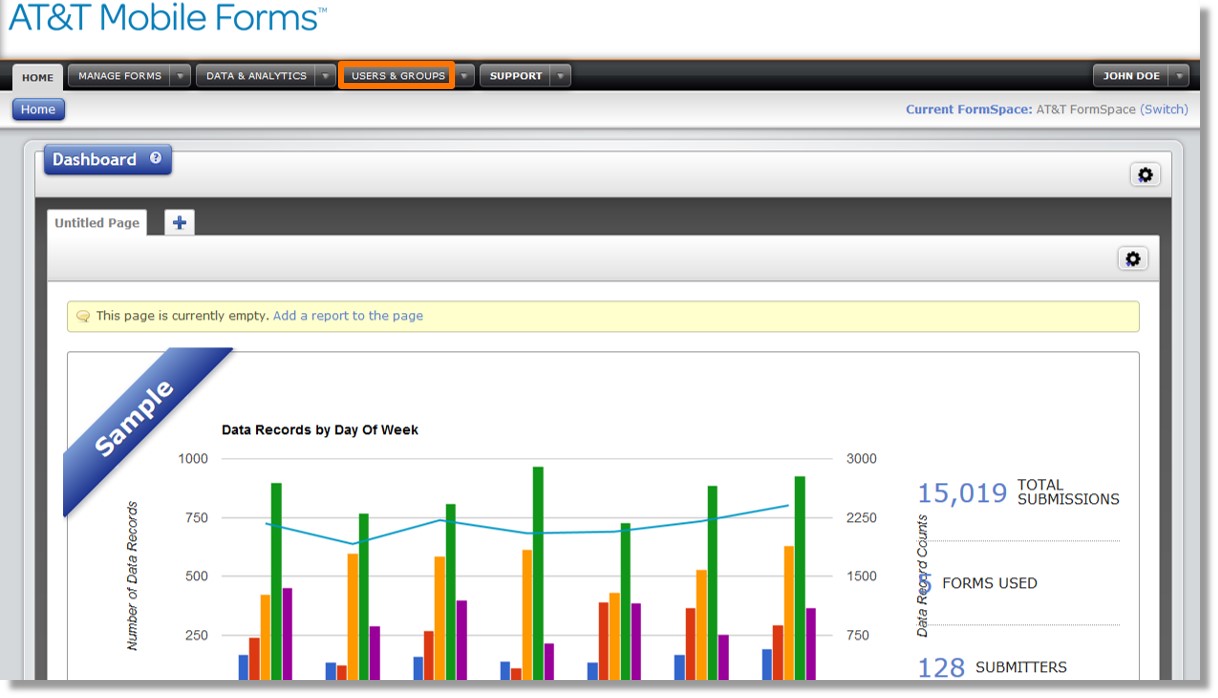 2.       Click the display name of the user you would like to delete.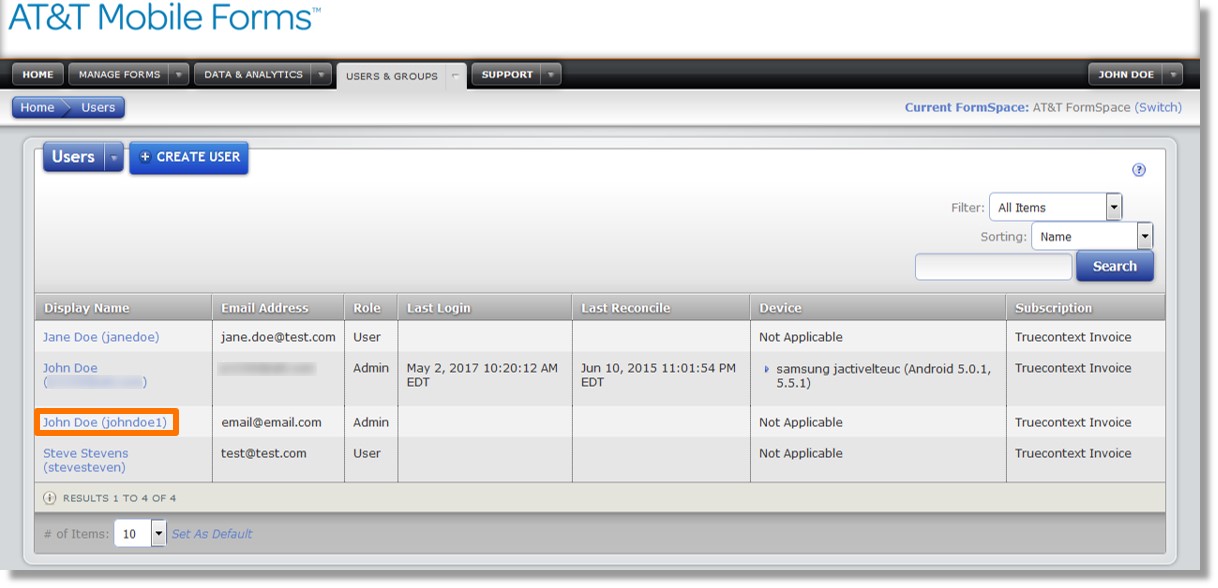 3.       Hover over the drop-down arrow

  to the right of the user's name, and click Delete.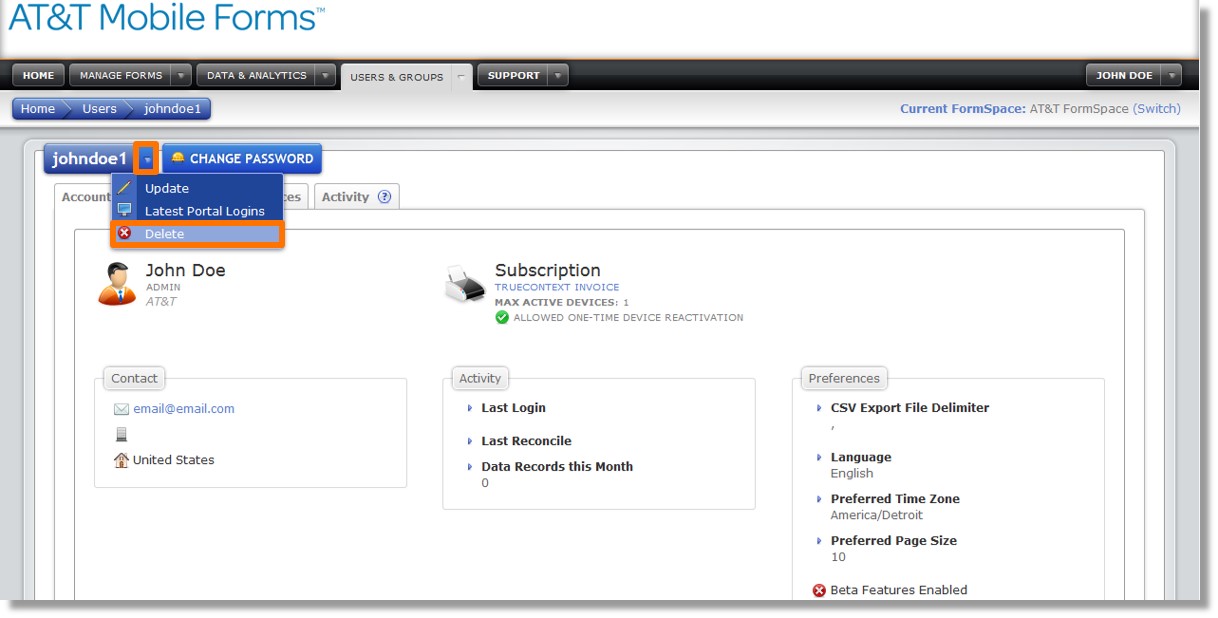 4.       Click OK to confirm and permanently delete the user.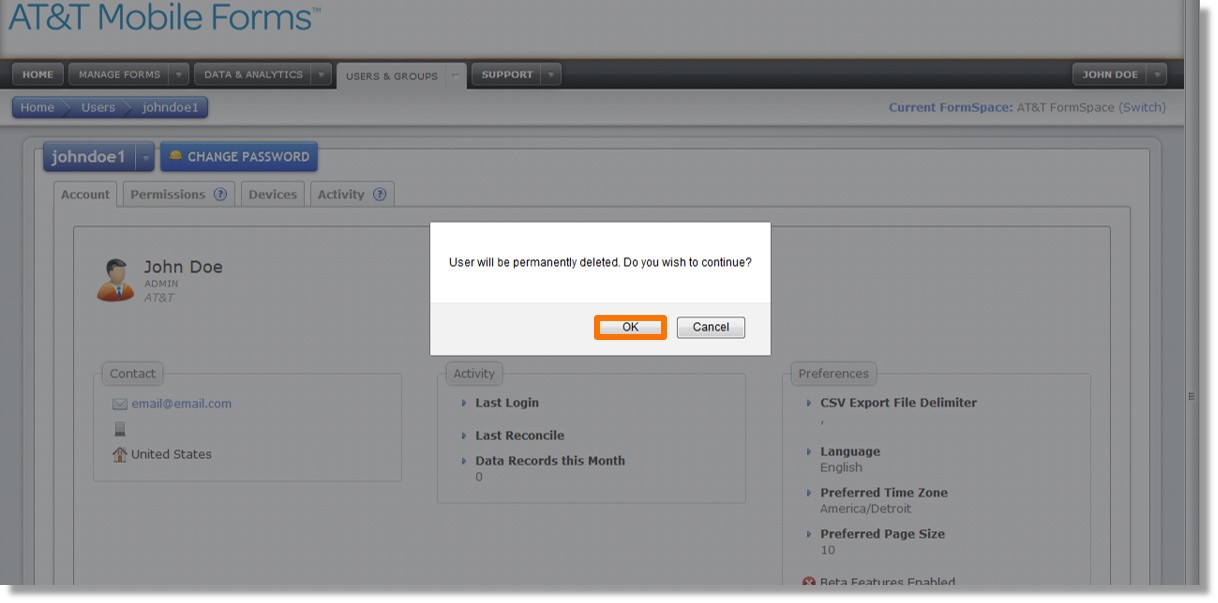 5.       The user is now deleted.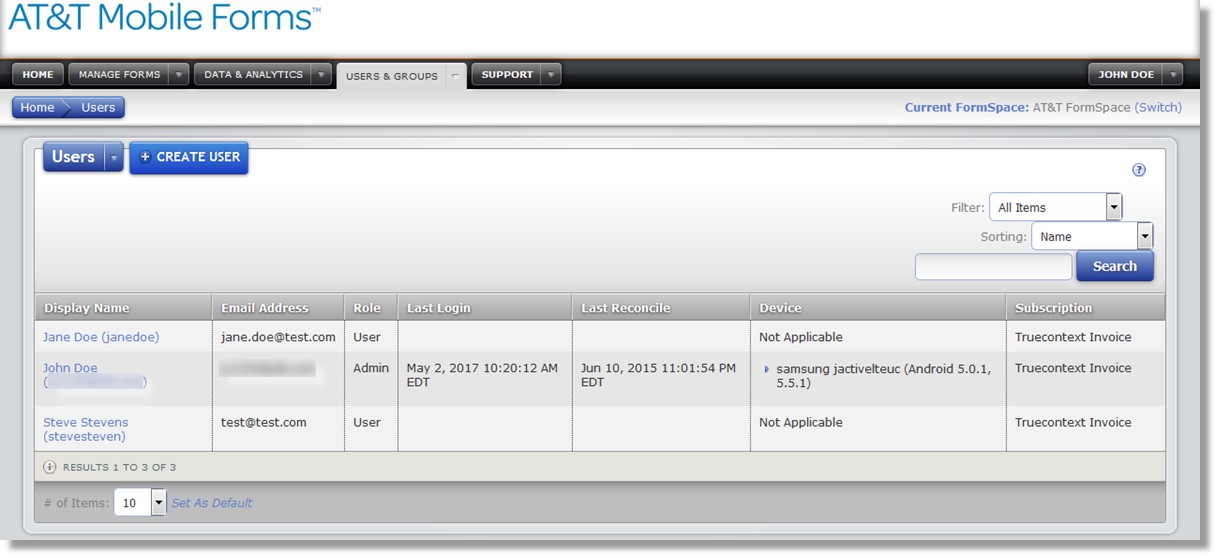 ---