Related Content
Delete a file or folder using Box from AT&T
1.       Navigate to the desired file or folder.
2.       Click the row where the file is located.
3.       Click the Trash button at the top right of the file/folder list.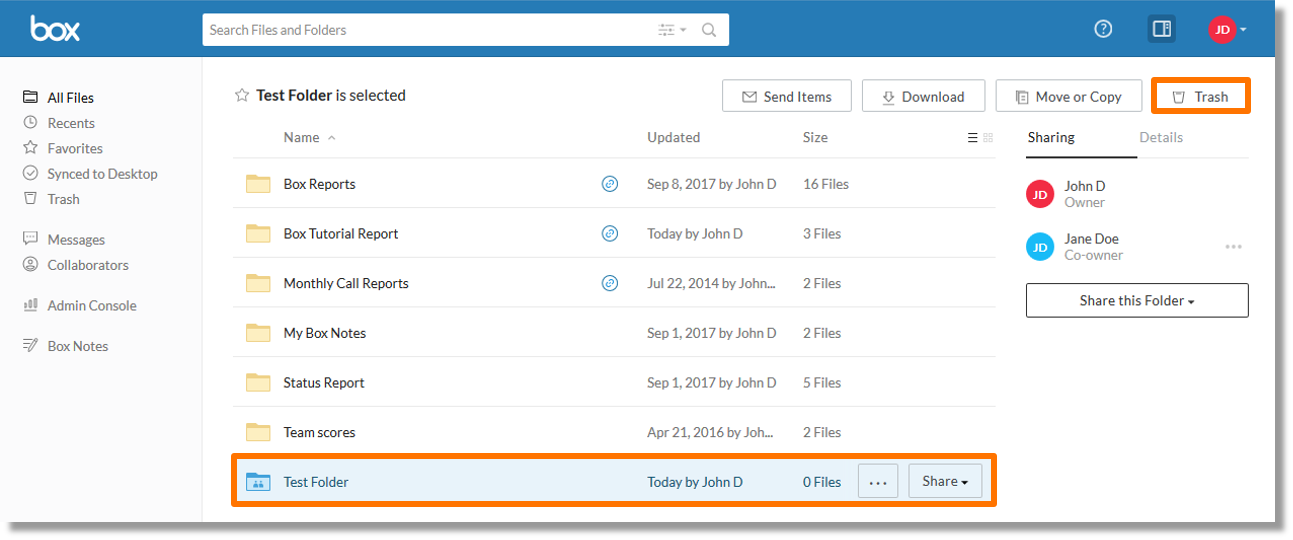 4.       Click the Okay button.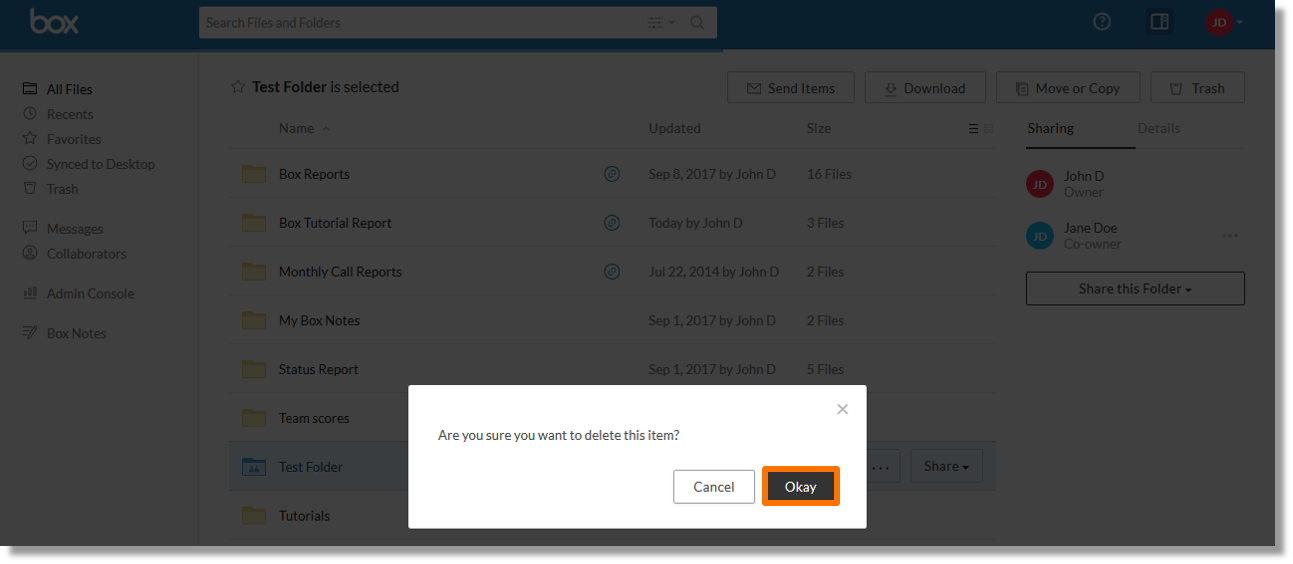 5.       A confirmation message displays and the file is moved to the trash.
Note: When deleting a folder, any files or folders within the selected folder will also be deleted.

---