Related Content
Delete a channel using the bigtincan from AT&T web portal
Note: Deleting a channel is permanent. All content in the channel will be removed and cannot be restored.
1.       Click the gear icon

 to the left of the page.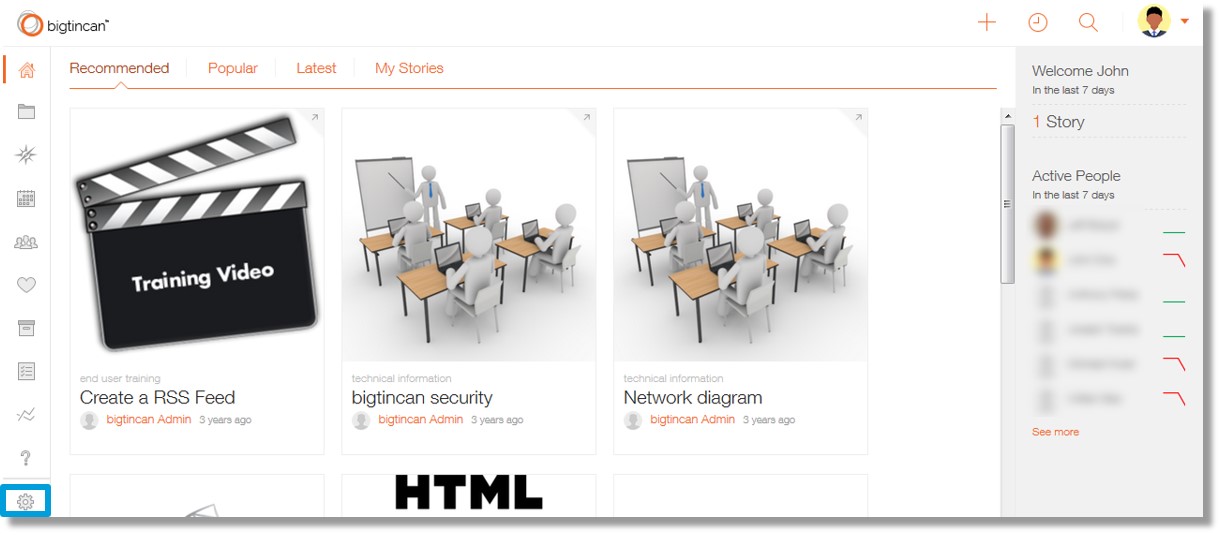 2.       Click Manage Structure.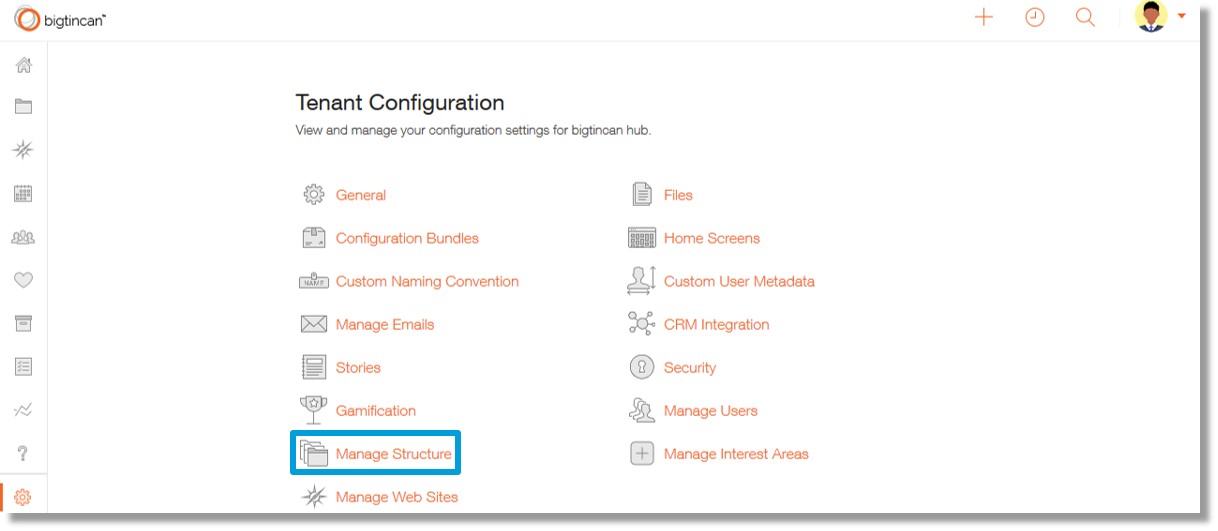 3.       Click the name of the tab in the "Tabs" column to access the channel.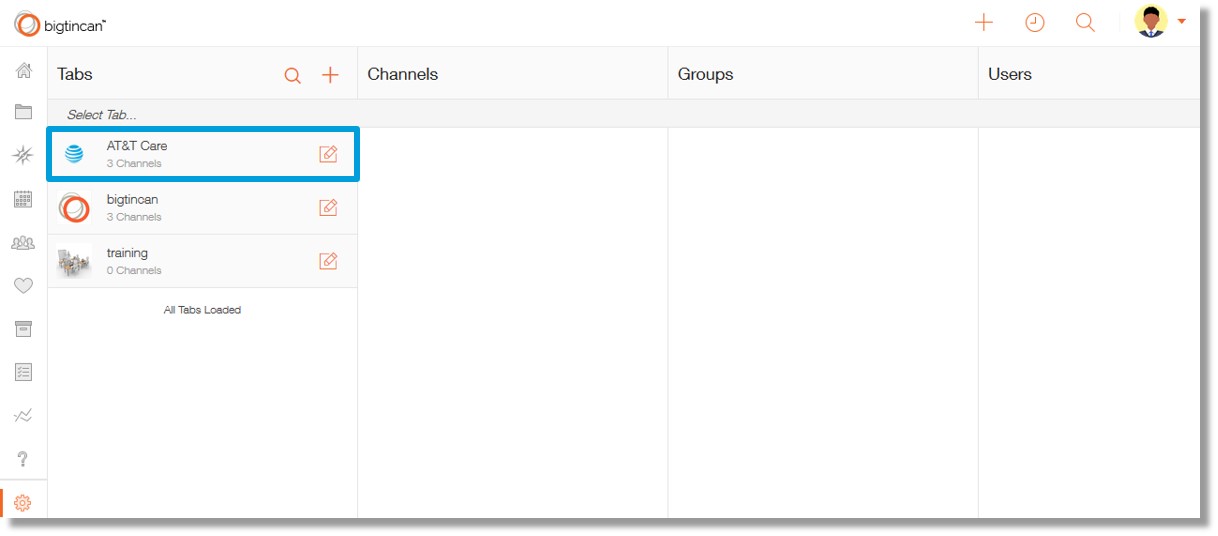 4.       Hover over the channel and click the information icon

.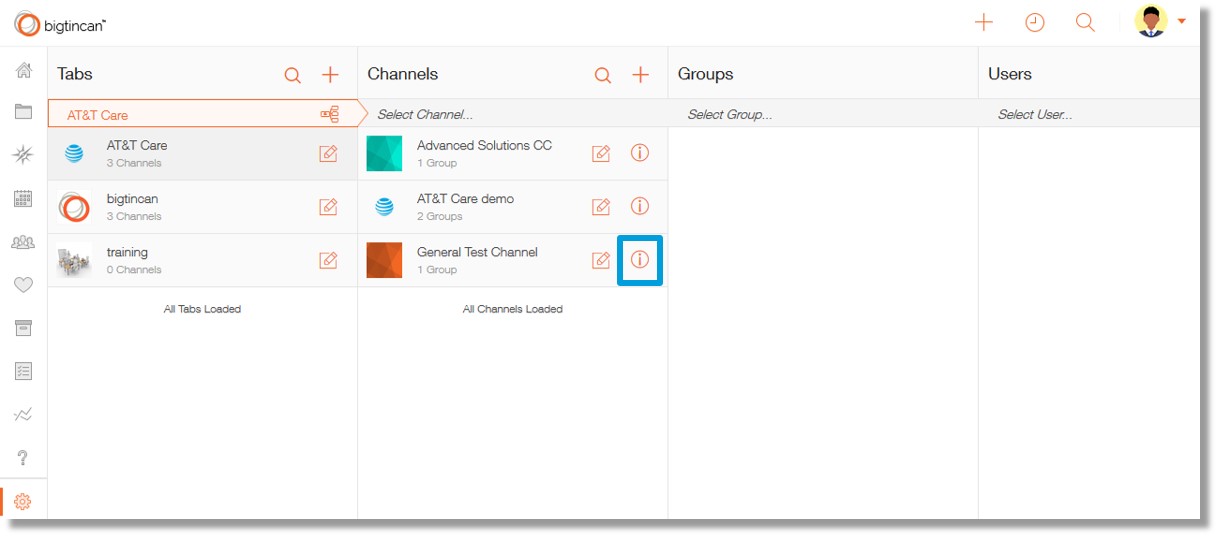 5.       Click the Remove Channel button.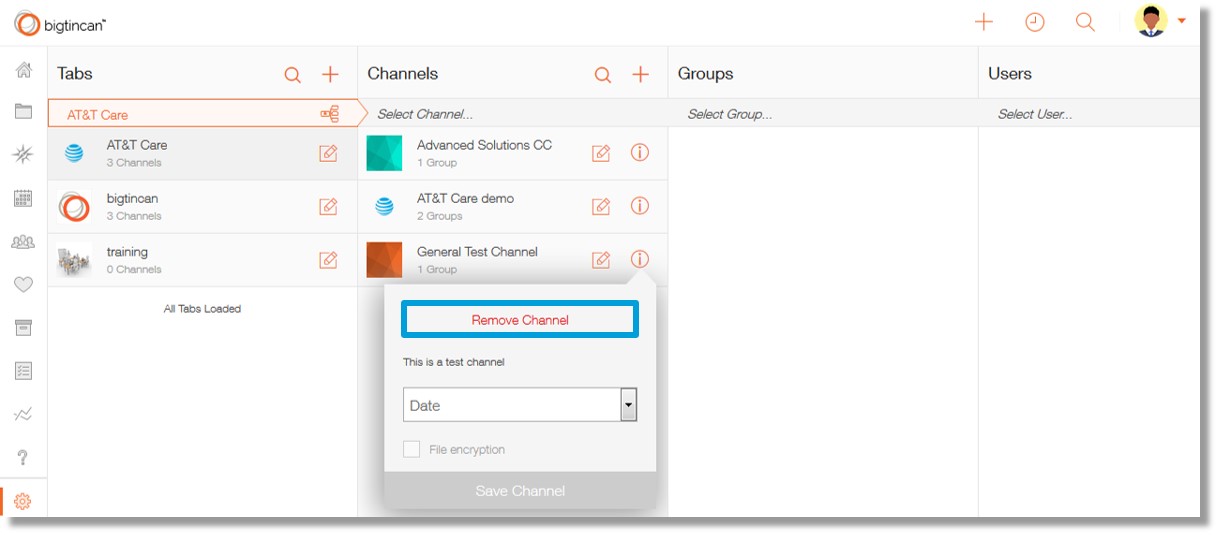 6.       A confirmation window populates; click the Remove button.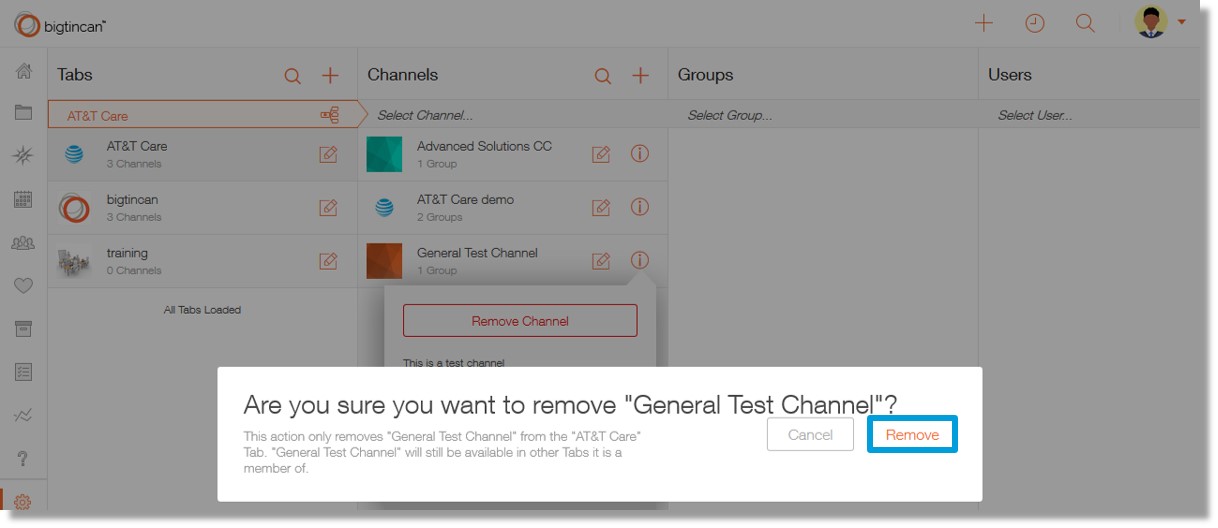 7.       The channel deletes.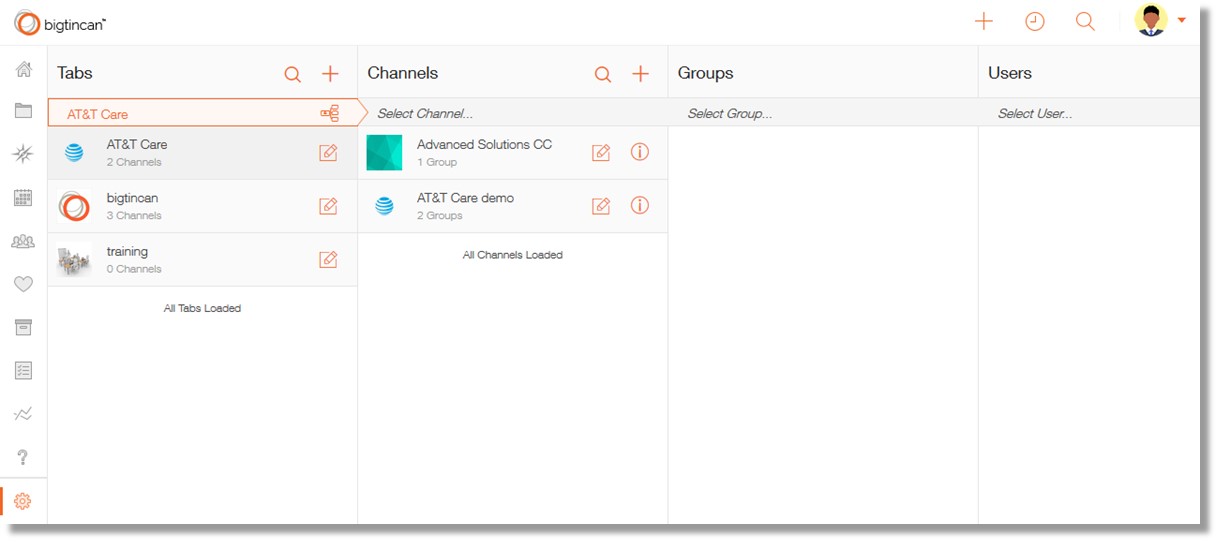 ---