Related Content
Customizing your Sound settings on the Office@Hand Desktop App
Article #5201
How do I customize the Sound settings on the Office@Hand Desktop App?
The RingCentral desktop app allows you to customize your Sound settings to fit your needs and personalize your desktop app experience. Follow the steps below to learn how to customize your desktop app Sound Settings.
You can enjoy the following benefits with this feature:
Click Settings.

Click Sound.

On Sound Settings you will see the following:
Microphone
Click Microphone and select the Microphone you want to use.

Automatically adjust microphone settings
Enable this option by clicking the button.

Speaker
Click Speaker and select the Speaker you want to use.

Ringer
Click Ringer and select the Ringer you want to use.

Volume
Click the on the volume button and drag horizontally to toggle the volume of the ringer.
Note: Dragging the button to the left decreases the volume, dragging the button to the right increases the volume.

Ringtone
Click either Bell or, Classic to select them as your ringtone. You may also follow the steps below to use a custom ringtone.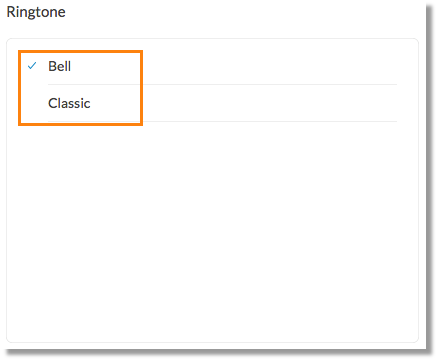 Click Add New.

Find the ringtone that you need to use and then open the file.
Ensure that the ringtone is selected.
Keywords: Audio Tuning Wizard, Office@Hand, Softphone, optimize, optimization
---