Related Content
Creating a wireless form using the TeleNav Track web interface
Note: Wireless forms are electronic forms that can be assigned to devices through jobs, data trackers, or other events. Employees can then fill out these forms and send the information back to the TeleNav Track website.
Click Setup.
Under "Wireless Forms", click Manage Wireless Forms.
Click New Wireless Form.




Enter the form name in the box to the right of "Form Name".




Note

: Items with an asterisk are a required field.


Note

: Previous forms can be used by clicking on "Select Form".

Optional: Enter the description of the form in the box to the right of "Form Description".

Optional: Enable or disable the "Select Actions" options by checking or unchecking the boxes.

"Submit" (always selected) allows the employee to submit the form once filled out to have its data included in the Wireless Form Reports on the TeleNav Track Website.

"Save" allows the employee to save their information on the handset as a template. By saving a template, they can pre-fill the data within the form instead of having to completely fill it out each time.

"Email" allows the employee to send the form data to an email address instead of the TeleNav Track website.



Use the "Form Content" area to choose what information the employee must fill out.
Note

: Some form fields have an "Allow Empty" checkbox. If this is unchecked, the employee must respond to that field to proceed with the form.
Note

: A wireless form must have at least one content field and can have a maximum of 25. Click "New Field" to add another content field.
Once you have entered all content, click Save Wireless Form.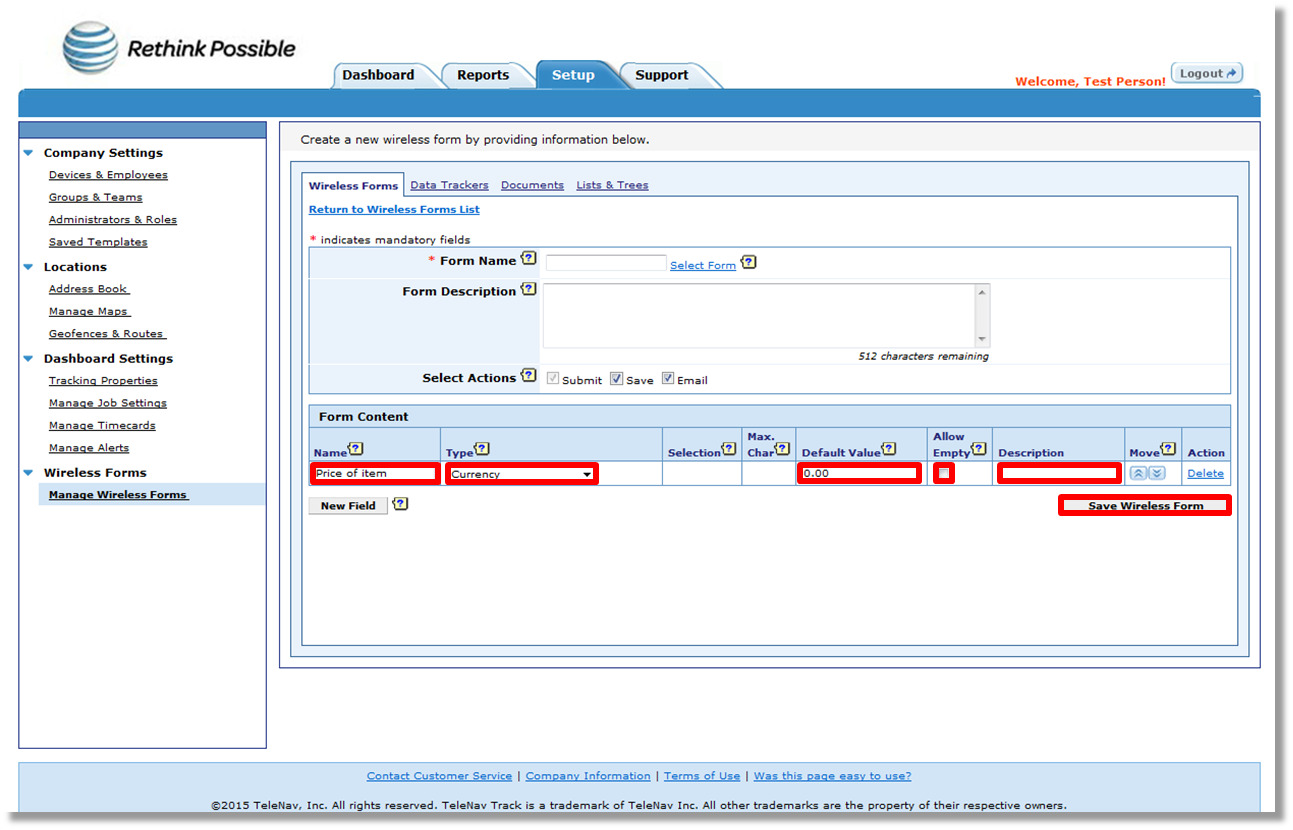 ---