Related Content
Create an API key with the AT&T Mobile Forms web portal
1.                   From the home screen, hover over the drop-down arrow

 to the right of "USERS & GROUPS".
2.                   Hover over "API Keys", and click Create an API Key.
Note: To create an API Key, you must be logged in as an AT&T Mobile Forms Admin.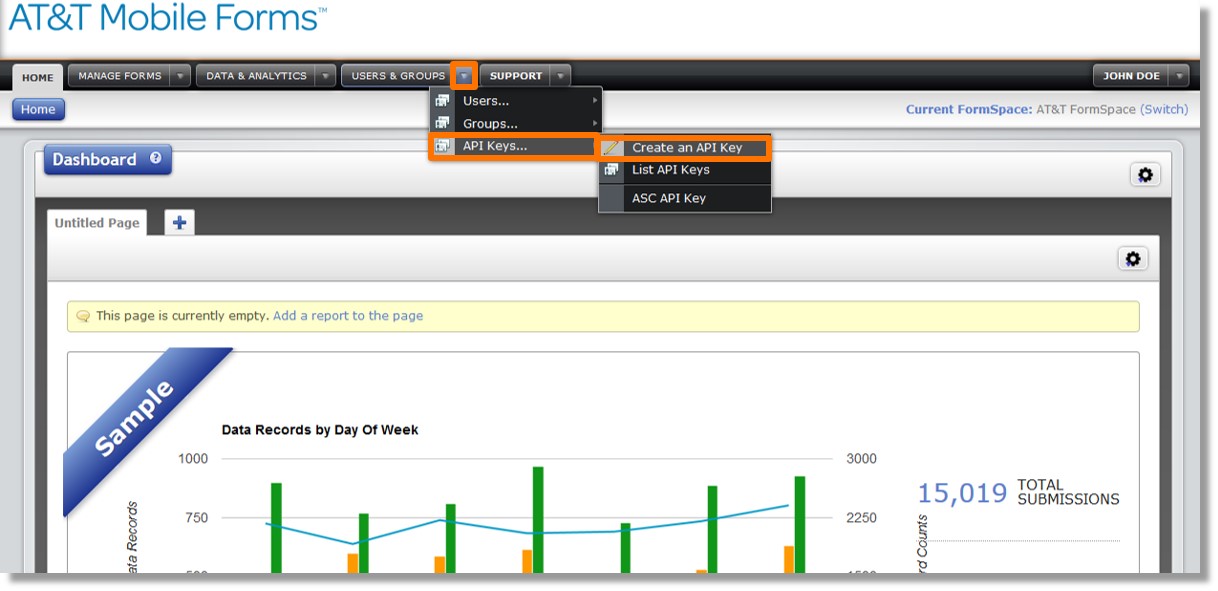 3.                   In the "Name" field, enter the API Key name desired.
4.                   In the "Description" field, enter a brief description.
Note: The "Description" field is an optional field.
5.                   Click the Create button.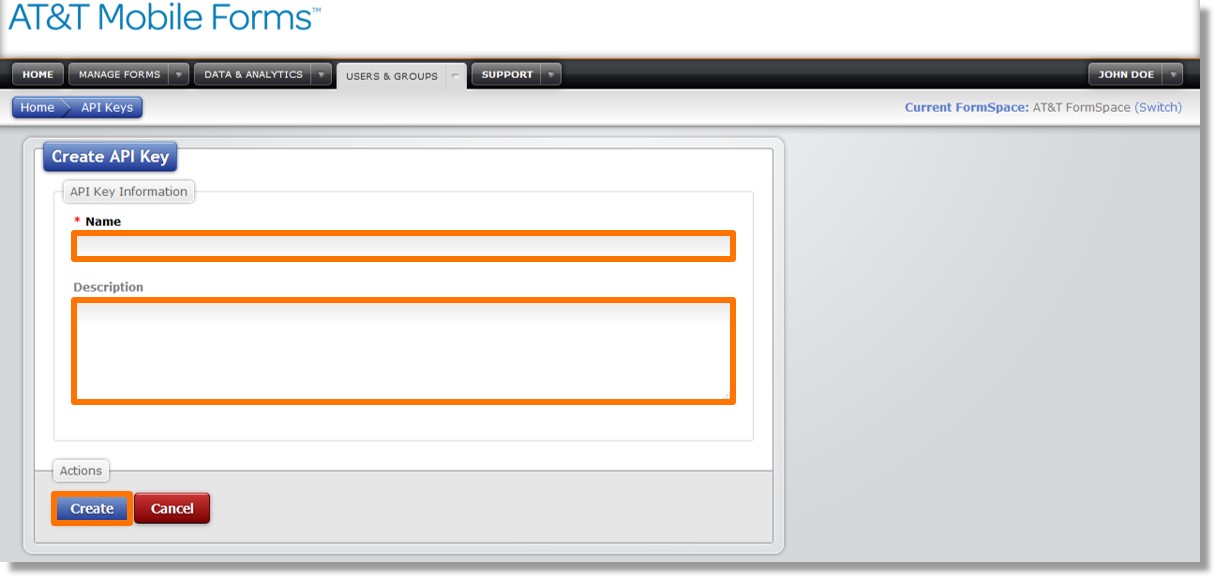 6.                   The API Key displays.

---