Related Content
Create a Box Note in the Box from AT&T web portal
1.       From the home screen, click the New box at the top right of the file/folder list.
2.       Click Box Note in the drop-down menu.
Note: You can also click the Quick Note icon

. To create the note in a specific folder, click the folder before selecting these options.

3.       Click in the field under "Name", and enter a name for the Box Note.
4.       Click the Create button.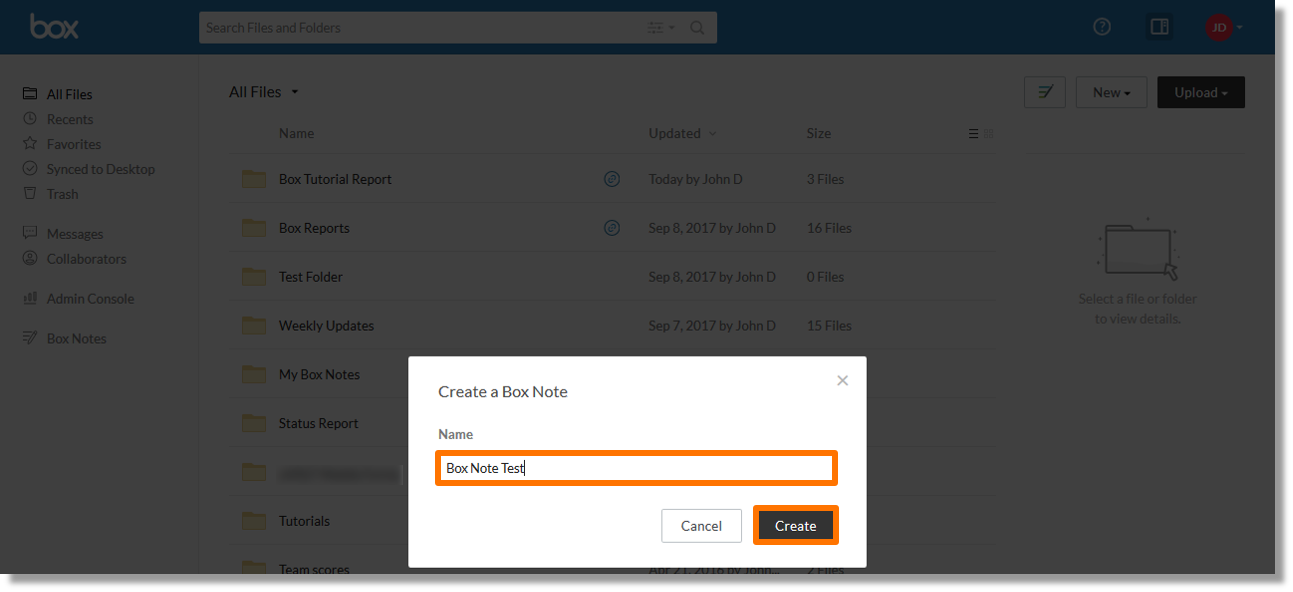 5.       The Box Note opens in a new browser tab or window.
6.       Click in the text field and enter your Box Note details.
Note: Changes are auto-saved.

7.       Close the tab/window.
8.       The Box Note displays.

---