Related Content
Configuring the User Permissions via Mobile App
Article #3013
This article will guide you on how to edit a User's Permissions settings on your Office@Hand Mobile App. You can give Administrator access and enable the International Calling Feature of an extension.
NOTE: You need to be an Account Administrator to perform this action.
Step 1:
Launch the Office@Hand Mobile App.



Step 2:
Tap Menu.



Step 3:
Tap Settings.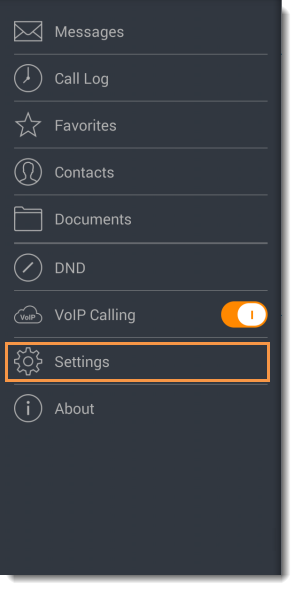 Step 4:
Tap Phone System.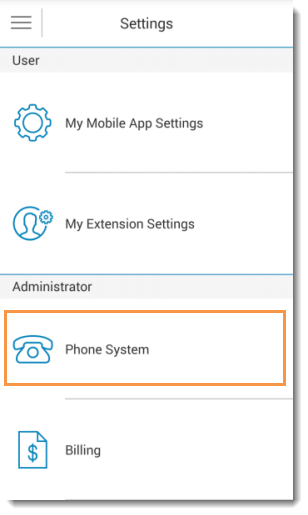 Step 5:
Tap Users.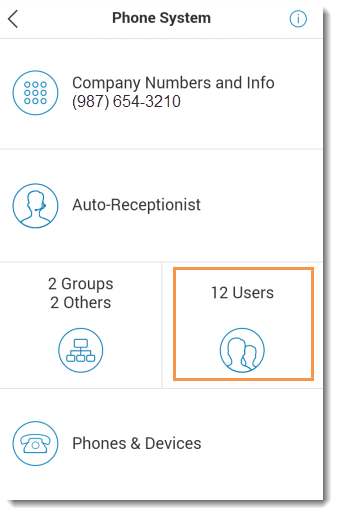 Step 6:
Tap Permissions.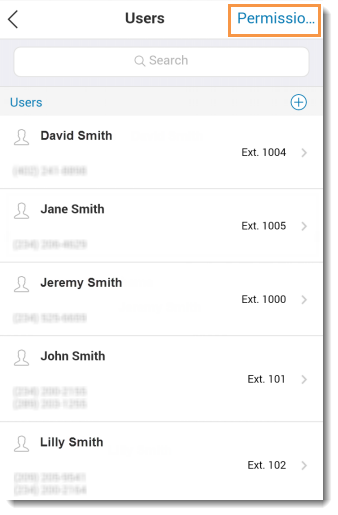 Step 7:
Select the feature that you wish to grant extensions to have. The options are the following:

• Administrator – this will allow you to select extensions to have admin privilege.
Tap Administrator > select the User you will grant Administrator access > tap Save.

• International Calling – you can select Users to have the ability to call International numbers.
Tap International Calling > select the User you will grant the ability to dial International numbers > tap Save.

You just granted a User Administrator access and ability to place an International Call.
---