Related Content
Configure a team for push notifications with the AT&T Mobile Forms web portal
1.     From the home screen, hover over the username in the top right corner.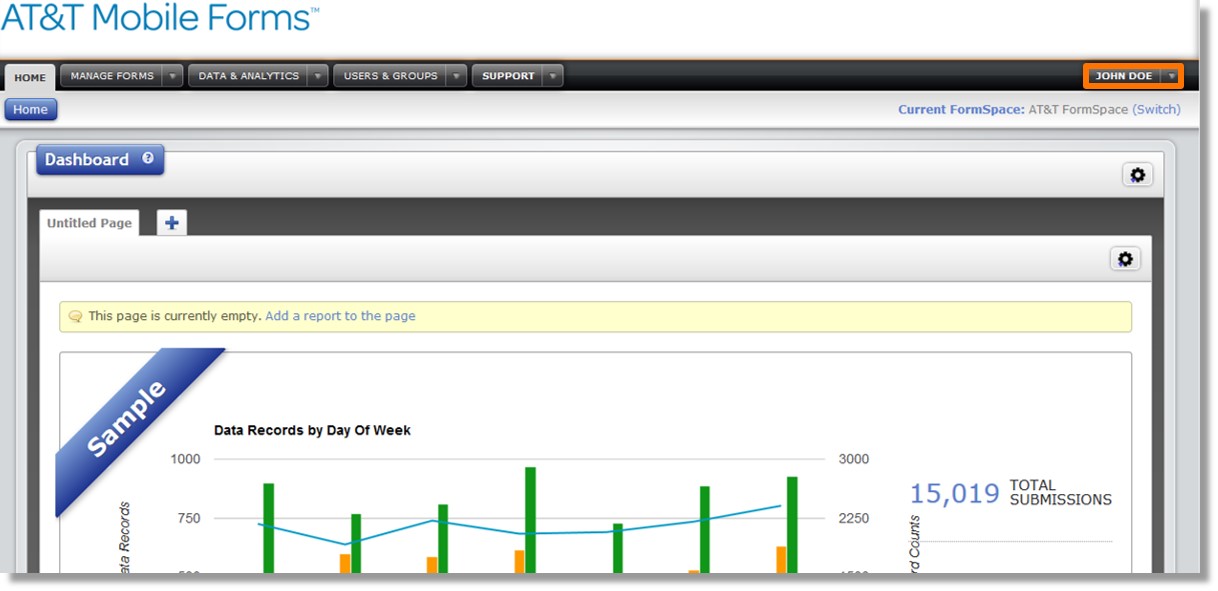 2.     Click TEAM SETTINGS in the drop-down menu.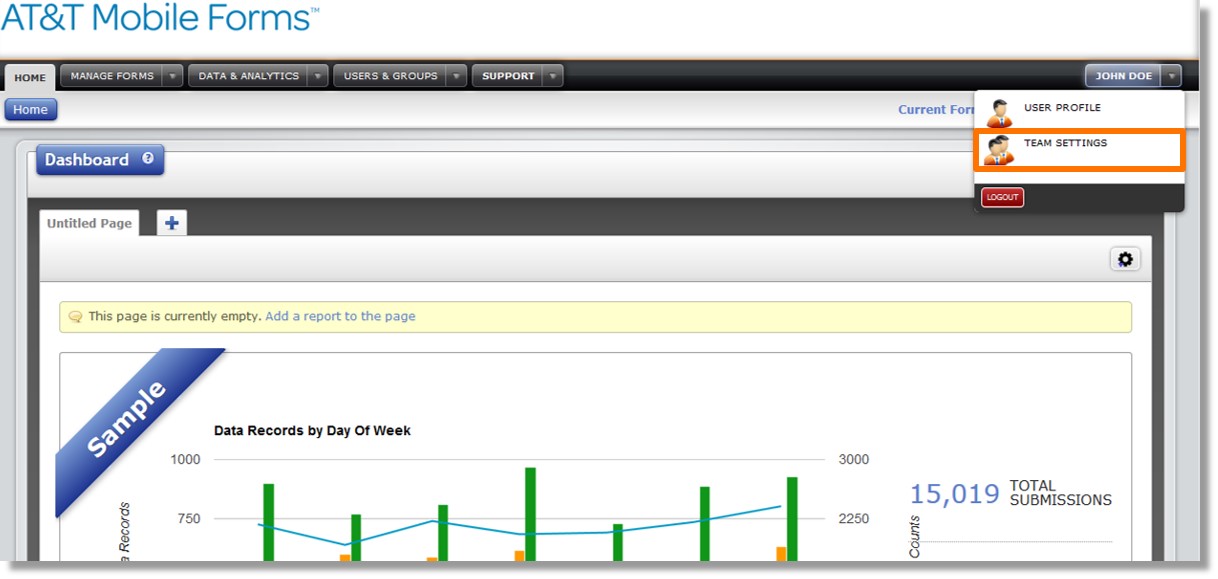 3.     In the "General Settings" tab, check the box to the left of "Notify users of updates via Push Notification messages".
Note: Push notification is turned on by default, if the specified team is not receiving notification it may have been disabled.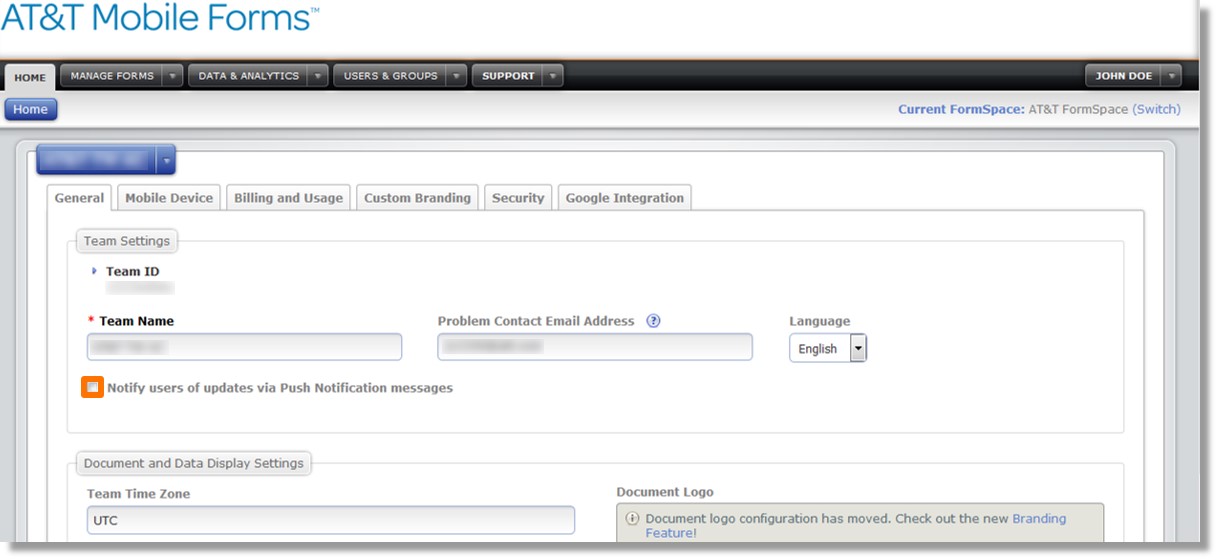 4.     Use the scroll bar to go to the bottom of the page.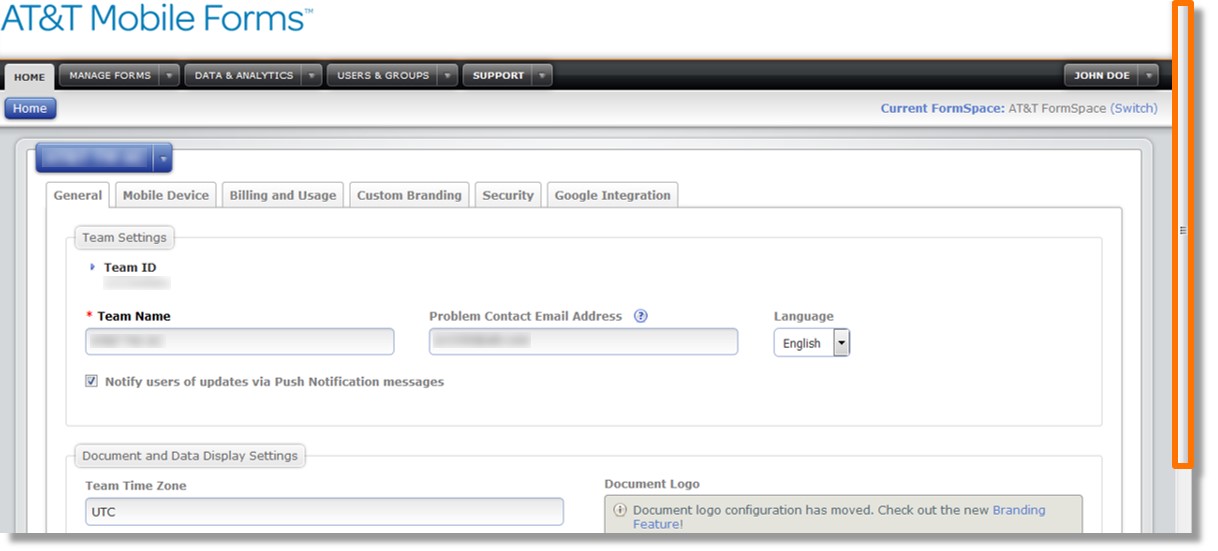 5.     Click the Update button.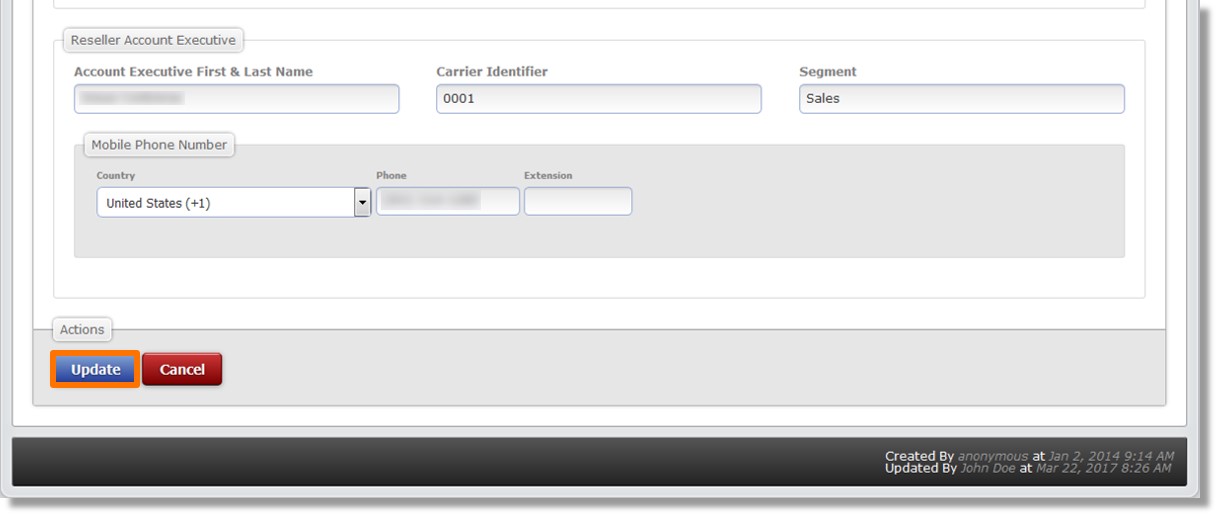 ---