Related Content
Checking voicemails and fax messages on Softphone
Article #4457
This article will guide you on how to check your voicemail and fax messages on your Softphone.

To learn how to do this, follow the steps below:

Step 1:
Launch the Softphone on your computer and log in.

Step 2:
The home screen will show the recent messages received.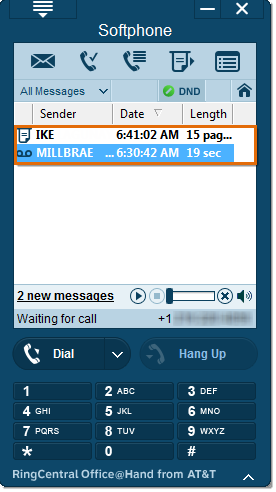 NOTE: If you are logged in to a specific extension, you are only limited to check the extensions messages.

You have now checked your messages on your Softphone.
---