Related Content
Bookmark a story using the bigtincan from AT&T web portal
Note: There are two different ways you can bookmark a story. To access the stories you have already bookmarked, click the bookmarks icon to the left side of the page.
Method One
1.       Hover over the desired story.
2.       Click Bookmark.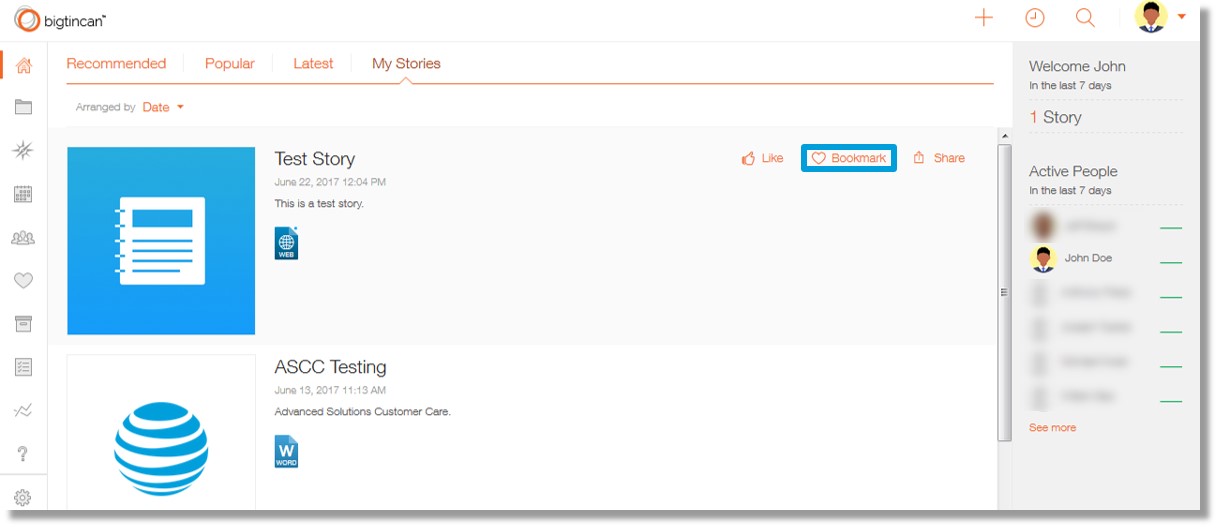 Method Two
1.       Click the image or title of the story you wish to bookmark.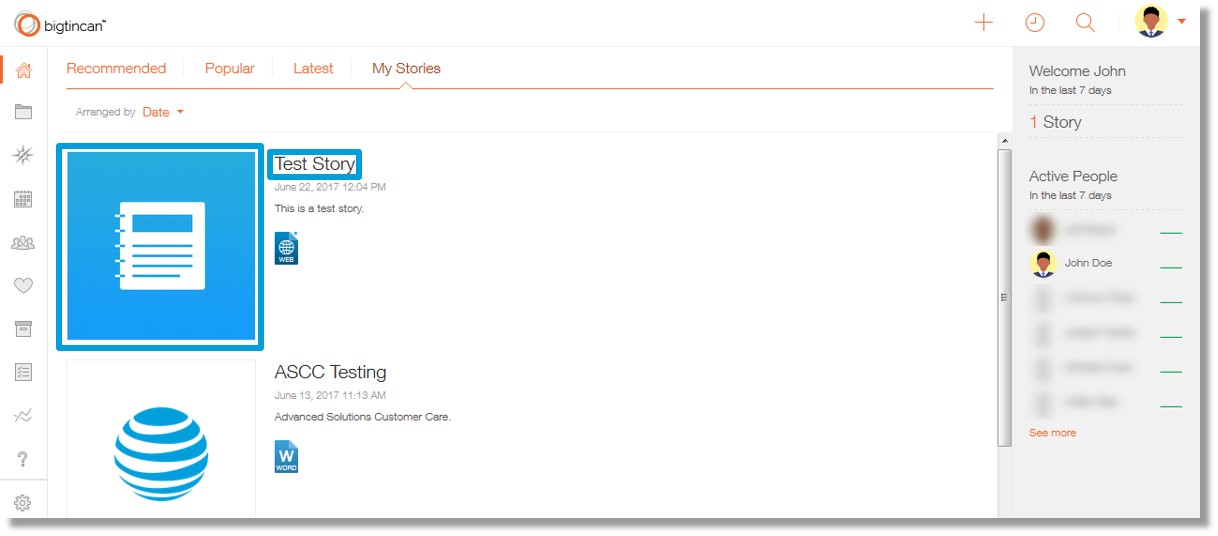 2.       Click the Bookmark button.

---