Related Content
Basic Troubleshooting Tips for Your IP Phones
Summary What are the basic troubleshooting procedures for phone issues?

IP Phones work via Internet connection. If you have issues connecting to the Internet with all other devices in your network, you will also have the same problem with your phones. There are many other factors that affect the connectivity of your IP Phone to your RingCentral service. This article will provide you with the basic troubleshooting guide for your IP Phones.

The most common issues you might encounter with your IP phones may include
• No dial tone
• Can't make /receive calls
• Distorted reception
• Voice delays/jittering
• One-way audio
• You are able to hear your caller but they cannot hear you
• Your caller can hear you but you cannot hear them
• Call dropouts

Here are some helpful troubleshooting steps you can do to isolate your VoIP phone issues:

Make sure that the IP phone is provisioned

Log in to your RingCentral account, go to the Phones and Devices section and and make sure that the IP Phone's status is active.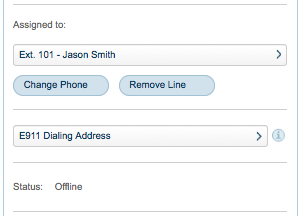 NOTE: If the phone status still shows offline, make sure to follow the steps to provision your IP phone.

Ensure your devices have active Internet connection

• Ensure that you have active Internet connection by checking all other devices connecting to the Internet is online. Otherwise, contact your Internet Service Provider.



• Check if the cables are snugly fit on their ports. Also, try changing damaged cables as it may also be the cause of the issue.

• Power cycle the devices. Unplug the phones, routers and modems from the power source for one (1) minute then plug them back in.

• Isolate the Internet connection. Connect your IP phone directly to the source of the Internet and test if the issue still persists.



Perform a network test to ensure your Internet is fast enough

• Perform a Bandwidth and QoS test. These tests shall help you determine whether your are having a RingCentral DigitalLine problem or an underlying bandwidth quality issue.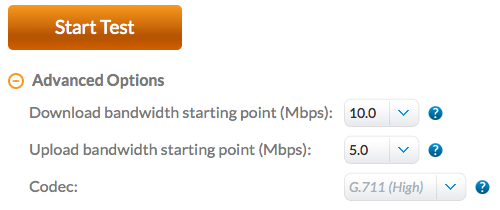 Configure your router settings

• Enable Port Triggering on your router – IP Phones/ATA Adapters need port ranges 5060-5090 TCP/UDP with the range of 16384-16482 TCP/UDP. Inbound and Outbound should also be set to OPEN. To learn how to enable this feature, see your router documentation or contact the router manufacturer for support.



After performing these steps, do a test call to see if your problem has been resolved. These basic troubleshooting procedures are the most common ways to isolate IP phone issues. For a specialized resolution on a specific issue, visit our Customer Support site.

See Also:

Tips on how to improve phone call quality
VoIP QoS Frequently Asked Questions
RingCentral recommended Routers
Troubleshooting the Softphone

Ranking
100
---